Starting at a new workplace can be a stressful period in a person's life. That's why it's crucial that the employee onboarding process promotes a smooth transition. This is usually an exciting occasion for the company. What's more, it is a chance to leave a good first impression with new hires.
According to a Digitate survey, employees who've had a negative onboarding experience are twice as likely to look for career opportunities elsewhere. Additionally, a Glassdoor survey says that a strong onboarding process improves employee retention by up to 82 percent. You can see what a strong impact employee onboarding has on your organization.
While warm welcome messages for new employees might seem like a small gesture, it goes a long way in making the transition easier.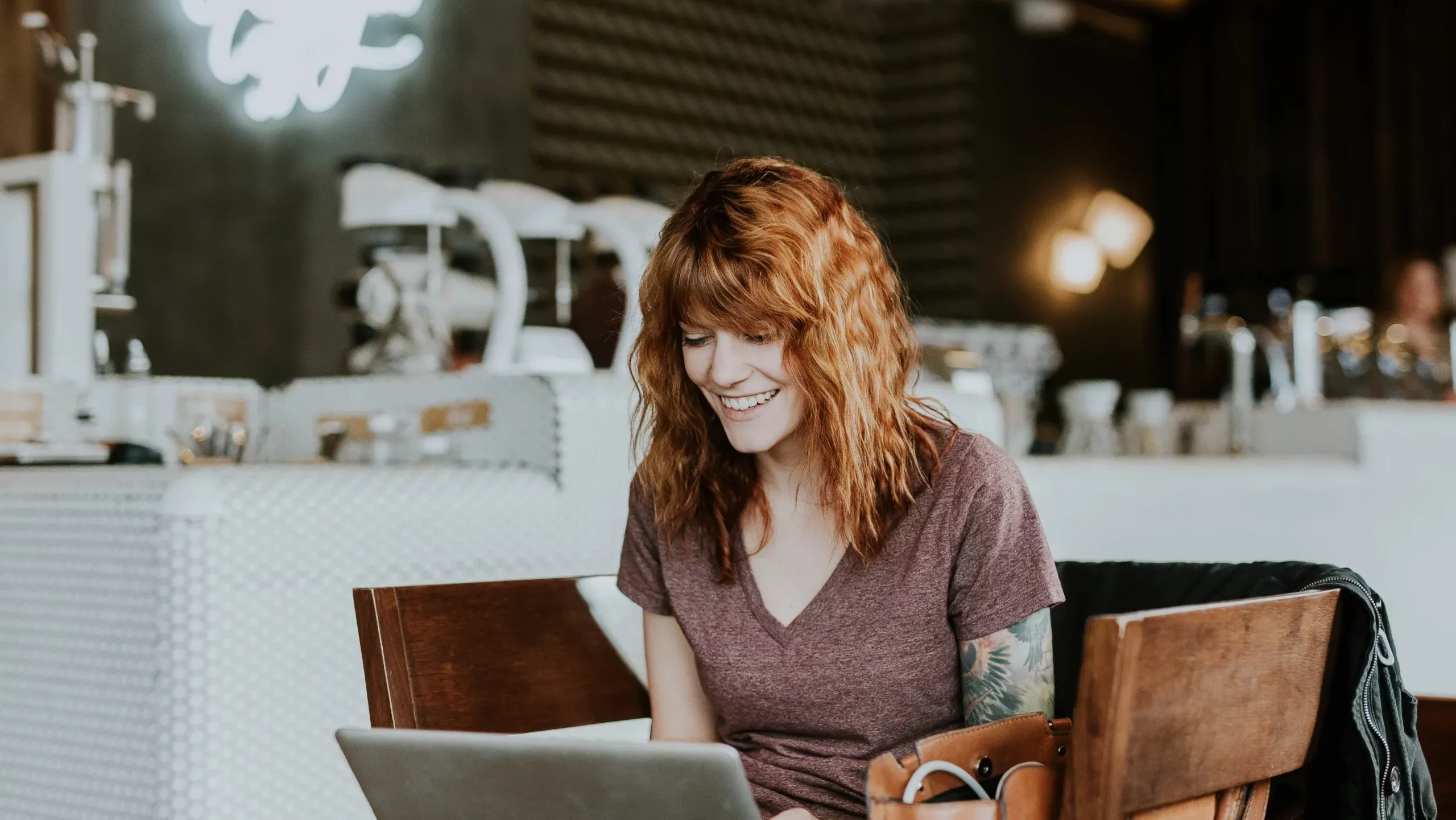 What Is a Welcome Message?
A welcome message is a friendly greeting that an employer, manager, CEO, or team leader/member shares with the new hire. It's one of the first impressions the employee will have of the organization, and it pays to set the right tone.
It's all about making new team members feel welcomed, valued, and respected. Not to mention, it helps people get acquainted with the new work environment. The message expresses appreciation for joining the team and can be sent to a person on the first day or delivered in advance.
The employee onboarding process, especially in a remote work model, works quite differently. It entails a lot of things, including some paperwork to sign virtually, introductions to the team via video, creating system accounts, and sharing work guides.
You want your new staff member to feel at home and be reassured that their efforts will be appreciated. A genuine, thoughtful welcome message can be the start of a strong working relationship between management and the new hire. Below you can find a few examples of different types of messages for new employees. You can use them for inspiration when writing your own messages.
Long Welcome Messages for New Employees
1. Dear (new employee name),
On behalf of (company or department XYZ), I'd like to take this chance to welcome you to the team. Your expertise and skills will help us achieve the next milestone together, and we look forward to your valuable contributions.
Here's what to expect on your first morning at work:
Itinerary:
● (Specify time) New employee orientation
● (Specify time) Introduction to the team, CEO, and COO
● (Specify time) Coffee break
● (Specify time) One-on-One with manager
● (Specify time) Meeting to fill you in on specific ongoing projects
Tasks:
● Read the employee handbook and sign the attached paper
● Set up a user account for the company and department
● Create your user profile
● Schedule an introduction meeting with your mentor/partner
If you need clarifications or have any questions whatsoever, please don't hesitate to reach out to me at (email address/phone number). Again, it's a pleasure to have you on board, and I am looking forward to collaborating on the many projects that await us.
Regards,
(Name)
(Title)
2. Dear Gladys,
Welcome to the team! We are ecstatic that you're now part of the family. We've been looking for someone new to bring fresh ideas and creative insights to the table, and we believe that person is you.
Your first day working with us starts Monday, January 14. We operate from 8 a.m. to 6 p.m., but we request you to arrive a bit earlier for a quick tour of the office.
I don't believe we've met, so let me introduce myself. I am Kristie Hoyt, and I'll be your direct manager. Please let me know if you need anything. I also understand you're new to the city. We've put together a resourceful guide for newly relocated employees, which you'll find attached. You'll find details like fitness centers, local schools, daycare centers, restaurants, parks, and running/cycling trails.
We've saved you a parking spot marked ABC Organization. When you come in, please meet with our receptionist, Joan. One of our teammates, James, will come down to usher you in and give you a tour of the office.
He will also share a rough schedule of how your day looks like.
You've probably noticed our dress code is casual. So, dress comfortably (just no pajamas in the office!). We are all excited to meet you, and you'll learn more about the organization through your mentor, Billy. He's charismatic and a joy to be around, so use him as a resource to settle in.
For questions, please reach out to me via email (email address) or call me at (phone number).
All the best,
(Name)
Manager.
Short Welcome Messages for New Employees from HR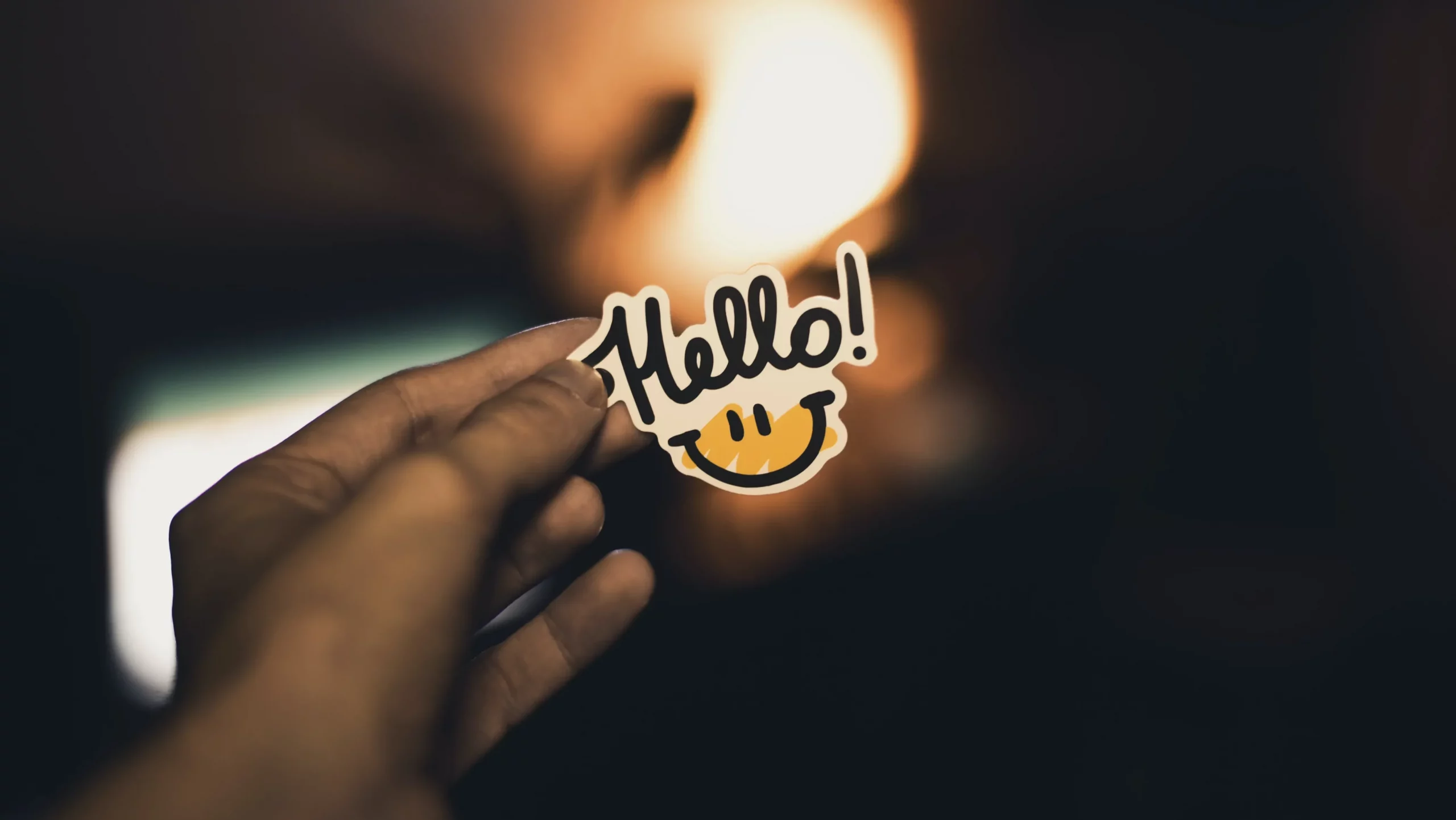 3. Congratulations on your new position at our corporation! You came up top in our interview, and on behalf of the entire team, let me welcome you aboard.
4. Congratulations on landing the new job! We can't wait to start working with you. We know you bring years of experience that will help steer us to the next level. Welcome onboard.
5. Thank you for choosing to work for (company name). The entire team is thrilled to have you among us. On behalf of management, I'd like to extend my warmest welcome and best wishes.
6. We strive to hire only the best and are excited about what the future holds for us with you on our side. We expect employees to give their best efforts in everything they do, and we trust you to embrace our work culture. Welcome to your first day at the company.
7. We are glad you're finally joining us. Our CEO was impressed with your performance at the interview and is thrilled you're now part of the team. Thanks to your desirable skills and expertise. We are hopeful this new relationship will propel our company forward.
8. Congratulations on your new role as (role name) at (company name). We know someone with your background will be a valuable asset to (department name) and the company as a whole. Usually, our workday starts at 8 a.m. and ends at 5 p.m., but since it's your first morning, we'd like you to come in earlier (at 7.30 a.m.) for a tour of the office. Later on, we'll introduce you to the entire team.
9. A warm welcome to the organization. You're the perfect addition to the team and your contribution is important. We know you're going to do great things here and look forward to having someone with your skills and experience on our team.
10. What a great win having you on our team! We couldn't have imagined anyone better for this post other than you. Best wishes and welcome aboard.
Short Welcome Messages from the Manager
11. We are proud to bring someone with your professional skills to join the company. We hope your experience and expertise will help take the company to the next level. All the best!
12. It is my honor to welcome you aboard. We understand how starting at a new place with new faces can be somewhat intimidating, but we promise to try to make it less daunting. You'll soon find out that everyone here is friendly and willing to help you settle in. We know we will benefit greatly from your creativity, zeal, and vast experience in the industry. We are happy to work with you!
13. We are impressed by your enthusiastic leadership and go-getter attitude. We are certain that you'll be a valuable asset to our (department) team. Thank you for joining us!
14. Congratulations on behalf of all members. We are all thrilled about the contributions and changes you'll bring to our company and can't wait to see all that you'll accomplish. Welcome aboard.
15. On behalf of all supervisors, the CEO, and the COO, I would like to congratulate you on your new role. It's such a delight to have someone with remarkable skills like you joining our company. We look forward to establishing a long and mutually beneficial relationship with you! So, all the best wishes.
16. Welcome onboard, (new employee name). Settle yourself to your new workstation as fast as you can since we can't wait to get started on this successful journey together. We know the first days can be intimidating and stressful, but we promise we've made all necessary arrangements to make it as smooth and seamless as possible. So, as discussed earlier, we hope to see you Monday 2, November at 7.45 a.m. Congratulations, and enjoy your first day!
17. It's always exciting to welcome a new member to our team. You'll find a supportive community where each person helps each other to be their best self. Thank you for joining us, and we are so excited as we work together to achieve company goals.
18. Greetings from your new work family. I can't wait to introduce you to other team members and discuss the exciting projects in progress. We strive to offer the best working environment for all our employees and believe you'll find our group activities fun. Thanks for agreeing to share your talent, time, and energy with us. We'll try to do our best to help you with your career goals and expectations.
19. Congrats! You're in the company of an awesome team that makes working on challenging tasks fun. Together, let us take this company to new heights.
20. Thanks for choosing to join the company as a (role). The fact that you're joining the most hardworking and dynamic team in the world speaks volumes about your talents and skill set. Welcome on board, and we look forward to cultivating a fruitful relationship with you.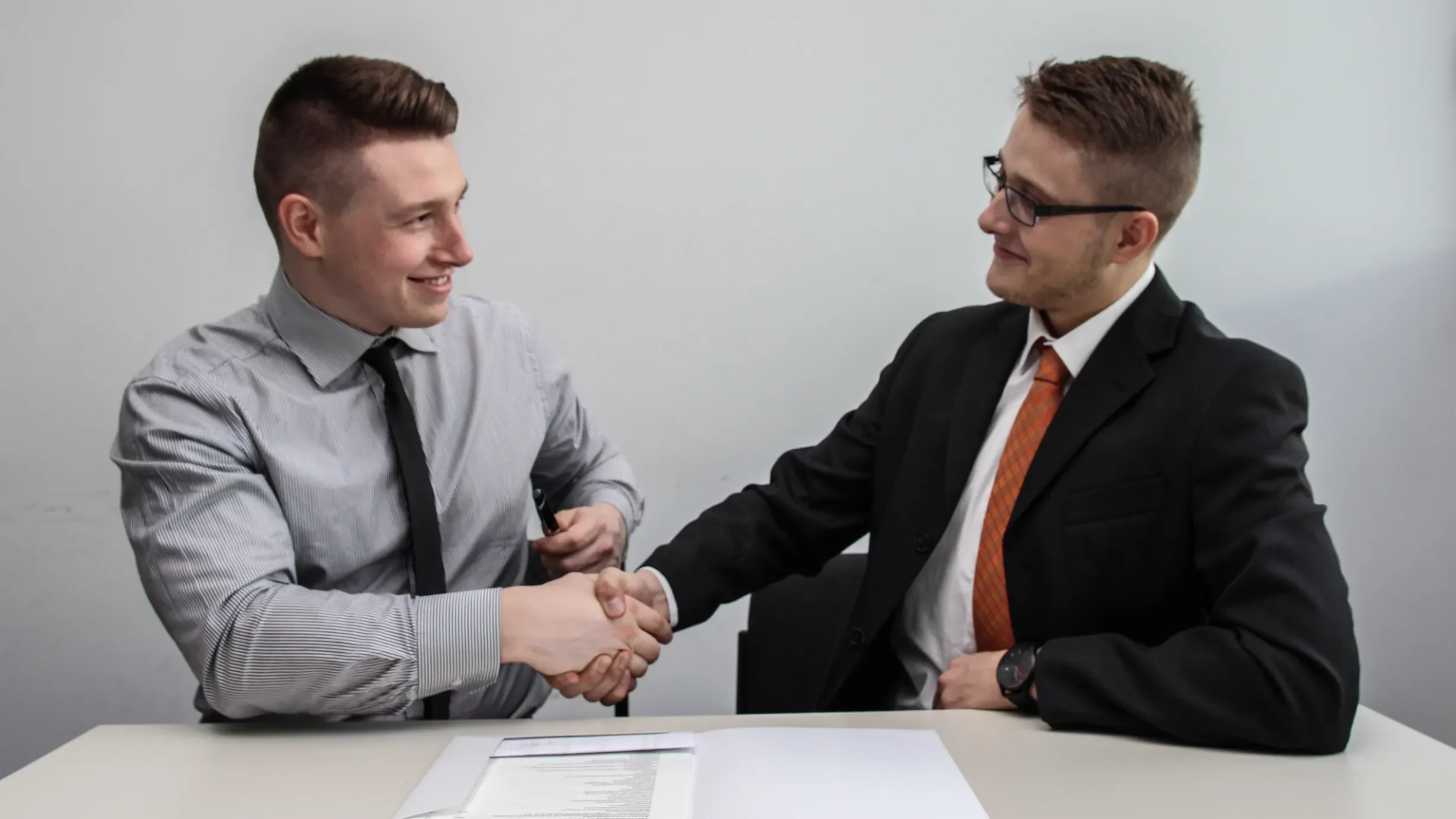 Short Welcome Messages from Team Leader/Member
21. Hey, it's great to have you as part of our team. You're talented, and we are elated to have a creative and highly driven individual join us. Here's to a successful journey as we aim higher and higher.
22. Hats off to the recruitment team for selecting such a talented and intelligent human being to join us. We can't wait to exchange insights and creative ideas, and we know you'll prove to be a great asset to the team and company as a whole.
23. Happy first day, buddy. We are glad to have another smart and resourceful member join our team. Have fun, enjoy the journey, and together, let's fly high.
24. It's amazing to have such a young, fresh, and talented individual as part of our work family. Together, we hope we can push the company to grow bigger and better. Welcome aboard.
25. On behalf of the entire team, please receive our warmest welcome. Congratulations on joining a team of dynamic and talented go-getters. We know you'll utilize your diverse skill set and expertise to boost the overall performance and productivity of the team. Let's do this!
26. The entire office sends a warm welcome to you. We are honored to be working with someone with greater vision and creativity, and we know you'll excel in everything you do. We are here for you. Anything you need, just ask.
27. Welcome! You're a great addition to the team, and we want you to know we believe in you and will support you in everything you do here.
28. Warmest of welcomes, (new employee name). You bring a unique perspective, expertise, and talent to the company. The team is happy to help and is available to assist whenever you need it.
29. Welcome to the team. Everyone is excited to meet and work with you. Your contribution is highly welcome as we aim to achieve a common goal. We are eager to know more about you as we work along to conquer challenges. All the best and welcome onboard.
30. There's a first for everything, and as you join us on your first day at our company, we'll help you settle in. We hope you enjoy the organizational culture and have fun working with us. Let us know how we can be of help.
What Should a Welcome Message Contain?
Every company has a unique onboarding process, and there are no hard-and-fast rules about what to include in a welcome greeting. What's more, the messages will vary depending on the sender.
As an organization, you can try to adopt a standardized method to implement in writing welcome greetings. If your company is fully remote, a physical onboarding process is not an option. The good news is that there are ways to effectively welcome new employees to a remote team.
One thing to keep in mind is that every word in your welcome letter counts. It's, therefore, advisable to think about the key ideas that you want the new employee to take away from your message.
A welcome message to a new employee can formally introduce them to the entire team or informally between co-workers. It also highlights the benefits of working for the organization.
If the welcome greeting is from the HR or recruiter, it can include a list of administrative tasks awaiting the new hire on the first day. HR might also provide organization guidelines, like dress code, break time, and other relevant company policies.
A welcome letter from the hiring manager can share details about what the new employee brings to the company. The message might also include a list of training sessions to undertake and mention which department or team the new worker will be joining.
Tell them that you welcome their fresh perspective, and you hope they will inspire positive change in the organization. Let them know that you're there to help them reach their full potential.
A welcome message from team members is usually informal. They could introduce themselves, what department they work in, and their roles in the company.
Tips on How to Write an Effective Welcome Message to a New Employee
Set a Clear Purpose
The first step before posting a new welcome message is to determine what goals you want it to meet. You should express your excitement about working alongside them and congratulate them on landing the job.
You want your message to come out right, and using an approachable tone is the way to go.
Introduction
If you plan to send an email welcome message, be sure to start with a subject line. Think of something like, "Congratulations on joining the team" or "Welcome on board (name)." Using an email allows you to add useful links about the onboarding process.
You definitely want to introduce who you are, what your role is, and reiterate that you're available in case they need any help.
A Positive Tone
According to Office Vibe's State of Employee Engagement report, as many as 69 percent of employees who've had a great onboarding experience are inclined to stay with a company for at least three years.
It's a no-brainer, then, that a welcome message should feel, um, welcoming. Craft it in a manner that genuinely reflects how glad you are to have them on board. The overall language should be professional, yet friendly to express warmth and a positive attitude.
Share Key Information About the Organization
A new employee will feel comfortable and at ease knowing that they have someone to answer any questions concerning the organization, such as meeting protocols. It would also help to share work schedules and the perks of working at the company.
You can also touch a bit on company culture and share any group fun activities they can look forward to. Remember to leave your contact information if they have questions or need clarification about some things.
Other key information worth sharing include:
● Parking information
● Start date and time
● Presentations
● Documents to bring along
● Their direct supervisor
Prepare Them for What to Expect on Day One
Reporting for duty on day one can be unnerving. Letting the new employee know what to expect will help boost their confidence and make it easier for them. If you haven't done so already, confirm the start date and time. Likewise, be sure to provide the name of the person they should check in with first thing after they arrive.
If there will be a formal orientation process with HR (virtual in case of a remote worker), share the details. Generally, you should give the new employee an overview of what to expect when they report to work on the first morning.
Share City Information
If the new hire is new in town, you can recommend favorite restaurants or coffee houses near the office. Share some useful information about life in the city as well, such as places to avoid at certain hours or shortcuts to reach home quickly.
If the new employee owns a dog, you can request some dog lovers around the office to suggest great dog parks nearby. These small gestures will not go unnoticed.
Other essential information worth sharing includes nearby health facilities, gyms, police stations, child care facilities, and local schools.
Pro Tip: Provide a Tool for Boosting Productivity
Be sure to introduce the new hire to your time tracking software to start logging work hours. If you don't already use one, we recommend Traqq, a simple time tracker that automates progress and productivity monitoring.
It's simple to use and doesn't require a learning curve. With Traqq, you can generate powerful reports containing insightful data on each individual's work performance. Users get smart alerts and notifications to turn off the tracker when idle time is detected to ensure accuracy.
Traqq also promotes ethical employee monitoring and ensures that screenshots are blurred by default. It means you can rely on accurate activity tracking without infringing on employee privacy.
Wrapping Up
Sharing some thoughtful welcome messages to new employees not only makes them feel valued and welcomed, but also helps boost their confidence and productivity levels. Regardless of who is sending the message, you want to create a message that will leave a permanent first impression.