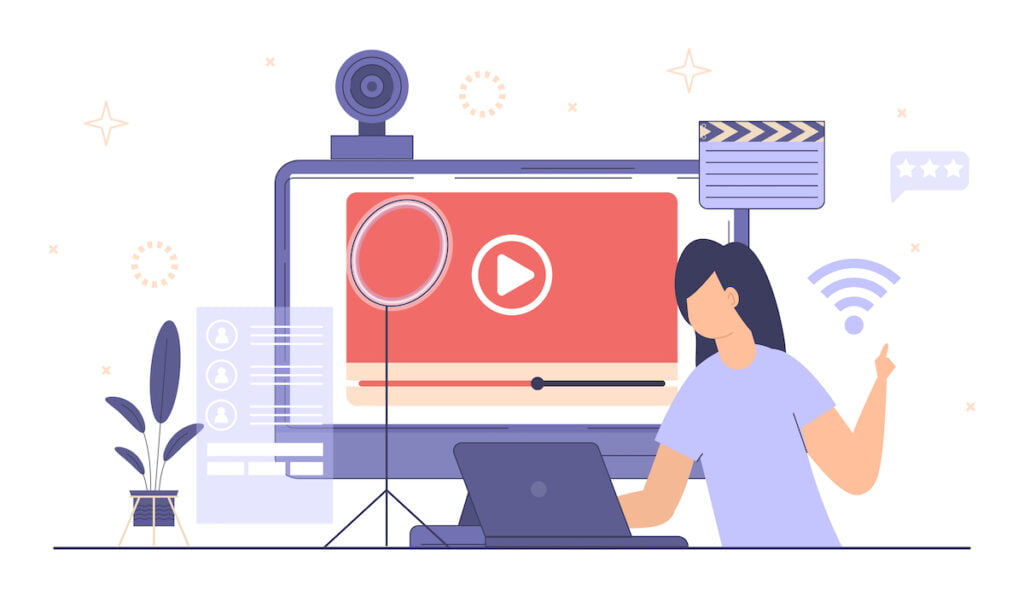 We know that images speak volumes, but videos are even more powerful. For instance, in training seminars and workshops, moving pictures captivate people more than printed materials do. Thankfully, screen capture software is available to provide you with the videos you need. With it, you can visualize the information you want to share with your team members.
So, if you're looking for the best screen recording software, you've come to the right place. We've compiled the top 10 screen recording products on the market and assessed their features, making it easier for you to choose the right one.
What Makes Excellent Screen Recording Software?
In the IT environment, video capture software makes daily tasks like creating and replying to tickets easier. In other business settings, screen recording tools can simplify activities like employee onboarding, product update announcements, and software tutorial generation. We've done our research and have evaluated what the best video capture software can offer. Here are some of the features that we considered:
The capability to record your entire screen, a window, or a particular section of the screen
Audio mixing with noise suppression and a noise gate
Little to no disruptions (no ads or watermarks)
Live streaming for YouTube, Facebook, and Twitch
No limit on the duration of video recordings
1. FlashBack Pro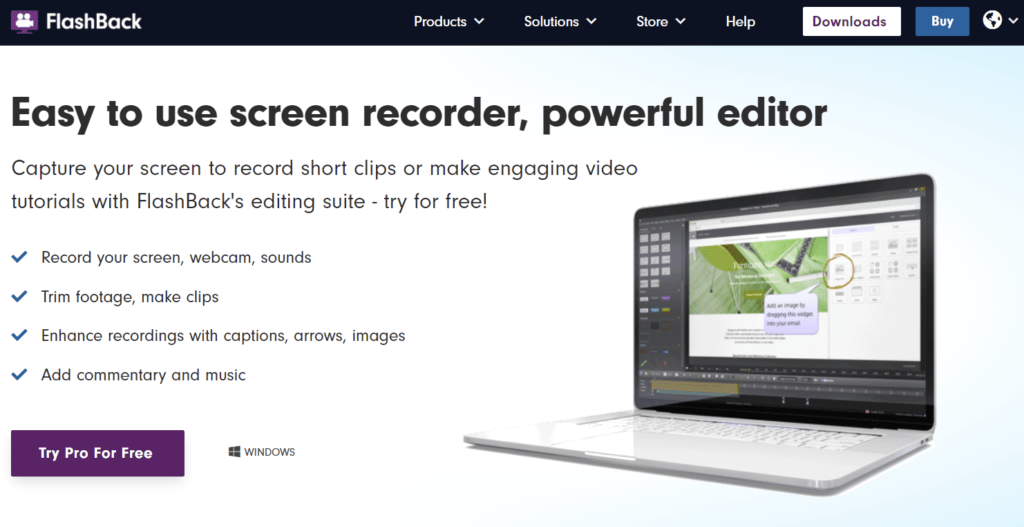 FlashBack Pro is paid screen recording software, but with it, you will get your money's worth. There will be no pesky watermarks over your recordings, and the best part is, there's no time limit on what you can capture. What's more, the software has an intuitive interface that is less intimidating than what other products in its class offer.
FlashBack Pro allows you to record your entire screen, a selected area, a window, or webcam footage. You can cut and trim your recording in the app's basic editor. Once you're done, you can export it to an FTP server, to YouTube, or to a folder on your PC.
2. Screencast-O-Matic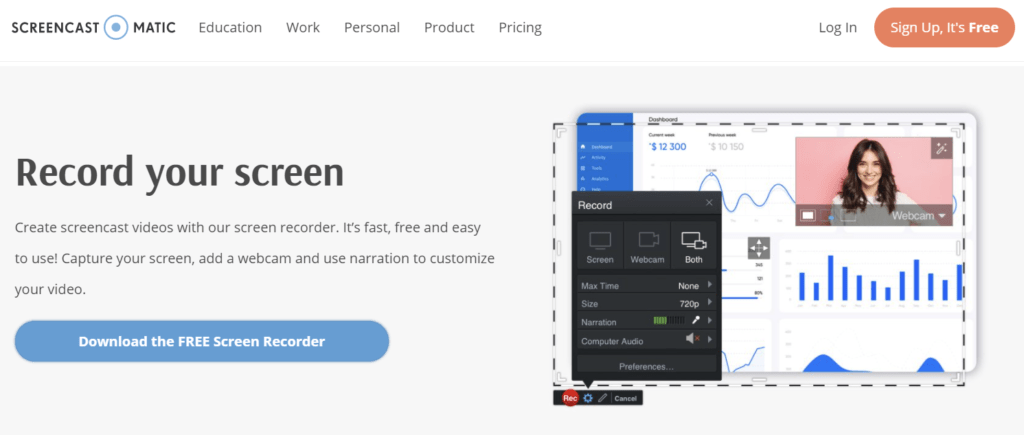 If you're looking for a browser-based screen recorder, consider using Screencast-O-Matic. While recordings are limited to 15 minutes, you can capture as many clips as you like. Moreover, you can trim your recordings, add captions, and even use royalty-free music tracks. Once you're done, you can export the media file to your computer, cloud storage, or YouTube.
Screencast-O-Matic comes with a small web launcher that you need to download and install. Once you've done that, you can record your screen for free. If you upgrade to a Deluxe account, you can access additional features like annotations, drawings, video editing, and even automatic caption generation.
3. Movavi Screen Recorder Studio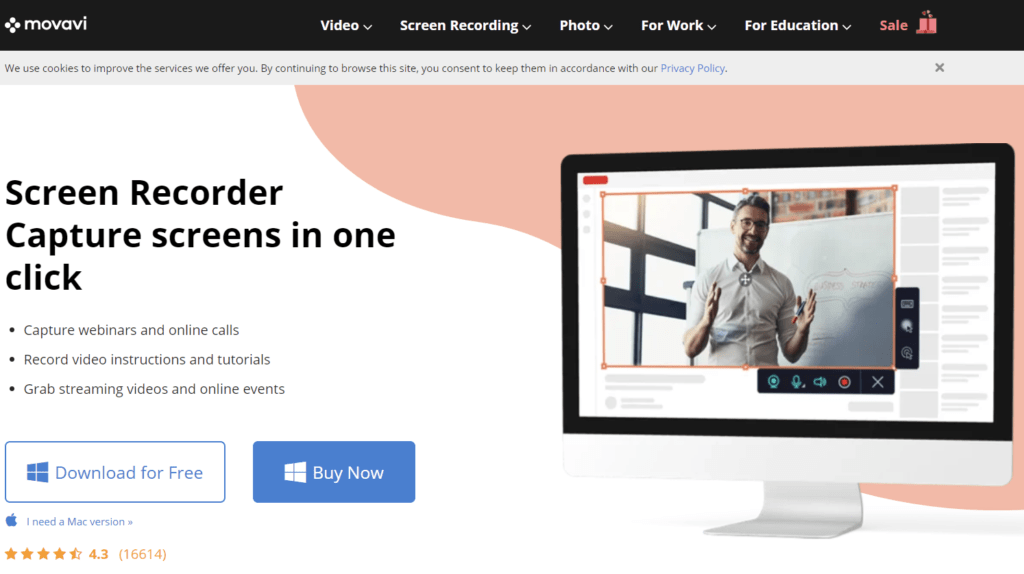 One of the great features of Movavi Screen Recorder Studio is its built-in video editor. Even so, it shines best in its ability to capture scheduled recordings. Even when you're away from your desk, the tool can record live streams or webinars. You can specify a time at which the tool will start capturing the screen. If you want, you can set your device to switch off or go to sleep once the recording is complete. Aside from providing a convenient way to record screens, Movavi goes the extra mile by generating above-average video resolution settings. You can use the app for free, but in this case, you have to endure the hideous watermark at the center of every recording. So, if you decide that Movavi is the best recording software for your PC, opt to pay a one-time license fee.
4. ApowersoftRec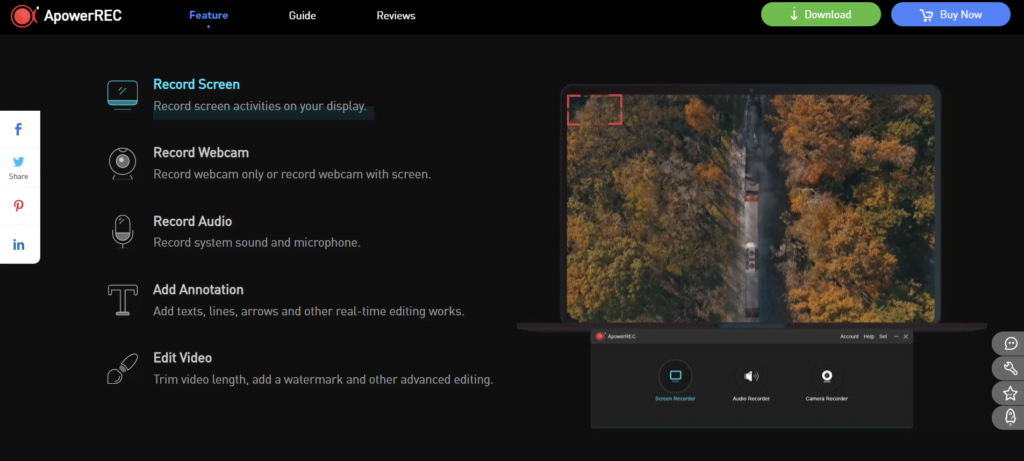 While ApowerREC has Windows and macOS versions, many find it more efficient as a screen recorder for iPhones and Android phones. It even comes with a basic video editor, which is useful for anyone sharing their captured footage. The free version is capable enough, but if you need advanced features, your best option is to upgrade to the Apowersoft Unlimited package. With this plan, you get even more apps aside from ApowerREC. You can also access products like ApowerEdit, Apowersoft Screen Capture Pro, and Streaming Audio Recorder, among others.
5. WonderShare DemoCreator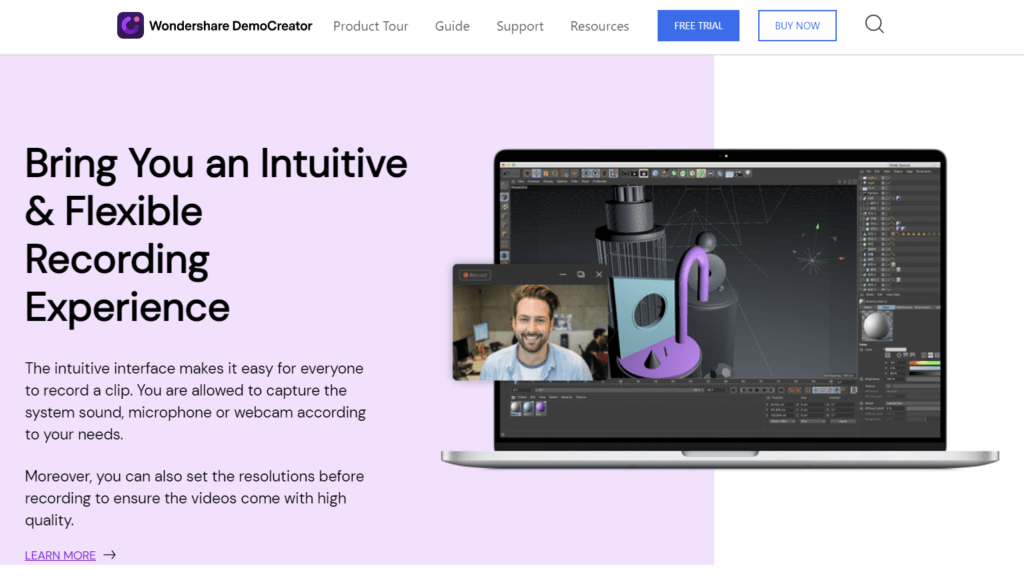 Formerly known as Filmora Scrn, WonderShare DemoCreator is a screen recorder that is popular among business professionals and gamers. When you use this tool, you can record your screen at a rate of 120 frames per second (FPS). So, if you are recording fast-paced video games, you don't have to worry about missing any valuable action.
Another excellent thing about WonderShare DemoCreator is that it allows you to record your screen and webcam simultaneously. Moreover, you can customize what the tool can capture. For instance, you can record your entire screen or choose your preferred frame rate.
6. Screencastify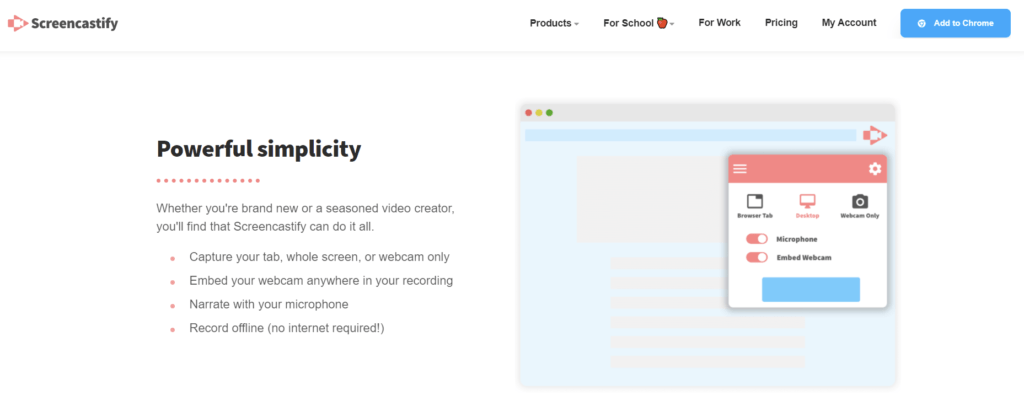 If you're looking for a browser-based screen recorder, then check out Screencastify. This lightweight and easy-to-use Chrome extension has everything you need to capture your desktop activities. Aside from recording your screen, this tool also allows you to add microphone audio and embed your webcam footage. Screencastify has all the features necessary for splitting, trimming, and merging video recordings. Once you're done, you can upload your footage to YouTube or Google Drive. You can use the free version of Screencastify and record up to five minutes of footage. Now, if you want to enjoy unlimited exporting and recording, you can upgrade to its premium plan.
7. Camtasia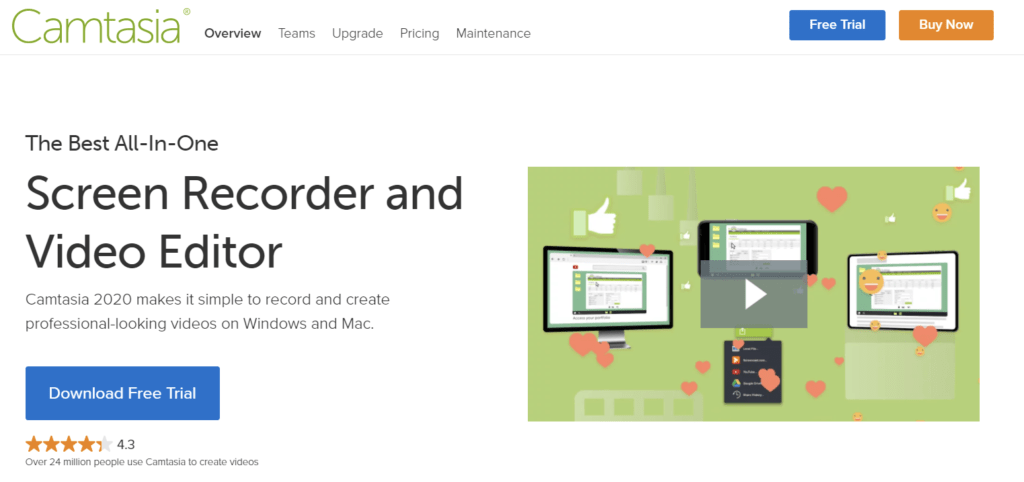 Those who have been using screen recorders for a long time are familiar with Techsmith's Camtasia. You can use it to record your games, PowerPoint presentations, and any activity you're doing on your desktop. Aside from capturing your screen, this tool also functions as an efficient video editor. So, you can trim and merge your recordings with Camtasia. You can even add transitions, annotations, extra media files, and more.
Even though Camtasia is packed with multiple features, its design is so simple that you won't get overwhelmed. It has an intuitive interface that lets users navigate with ease. The caveat is, you have to pay a hefty fee to be able to access all its features. So, test Camtasia for free before you make a commitment.
8. Bandicam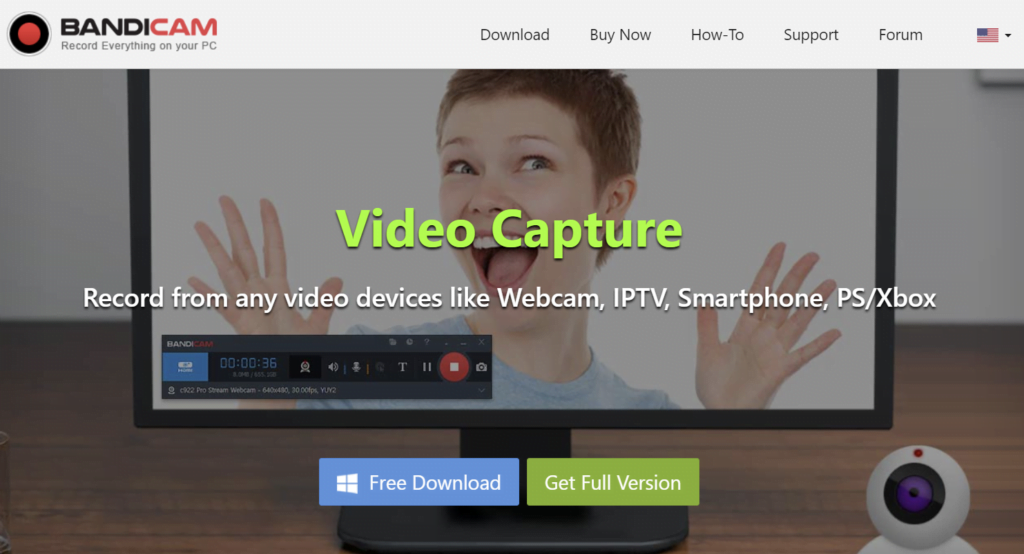 Over the past decade, the popularity of eSports has grown exponentially. Consequently, there has been a high demand for screen recorders with gamecasting features. This is the reason why Bandicam has been a household name in the field of screen recording. It can capture high-resolution videos, which is a useful feature for those in eSports and other creative industries. For instance, if you're planning to upload Photoshop or web design tutorials, you will appreciate what Bandicam can offer. It can record videos at 144 FPS and in 4K resolution. This way, you can produce content that will stand out from the competition.
9. Ace Thinker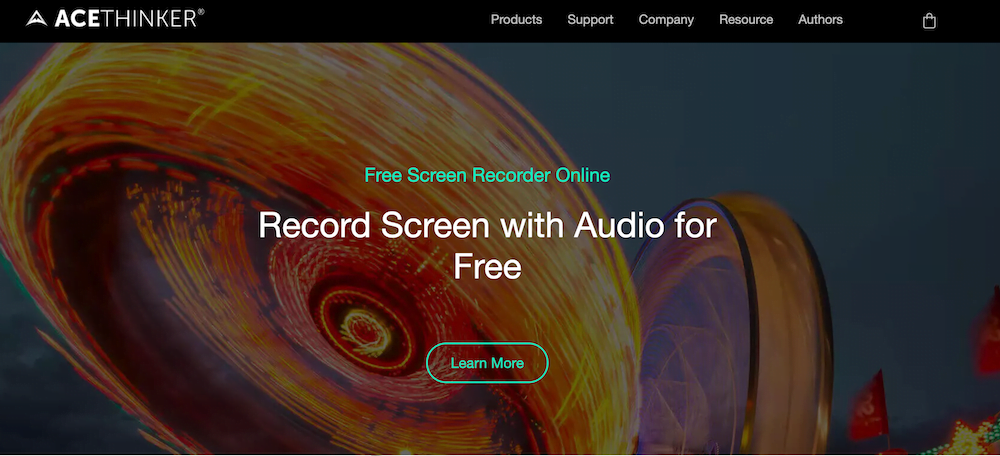 Ace Thinker is more than just a screen recorder. As a Windows and macOS multimedia platform, it also functions as a video editor, converter, and downloader. Despite its comprehensive features, it is still ultra-fast and lightweight. You can depend on it when you need to trim and convert your video recordings. Ace Thinker even has capabilities for adding text, shapes, and images to videos. With a single click, you can download your favorite videos and record your screen. So, if you need an advanced multimedia solution that's easy to use, check out Ace Thinker.
10. ScreenFlow

Telestream's ScreenFlow is a popular screen recorder among YouTube content creators who specialize in tech. It is also the perfect tool for IT professionals who need to create instructional guides for their colleagues and clients. Due to the increasing demand for online classes, ScreenFlow has also become a useful tool for educators. ScreenFlow provides teachers with an efficient resource for video creation.
The downside of ScreenFlow is that it is not as popular as other screen recorders in its class. So, it may seem like the developers are not making enough effort to improve its features. Despite that, you won't be disappointed with the support that Telestream provides for its product's users. There are also online resources where you can get tutorials on using ScreenFlow.
11. Clipchamp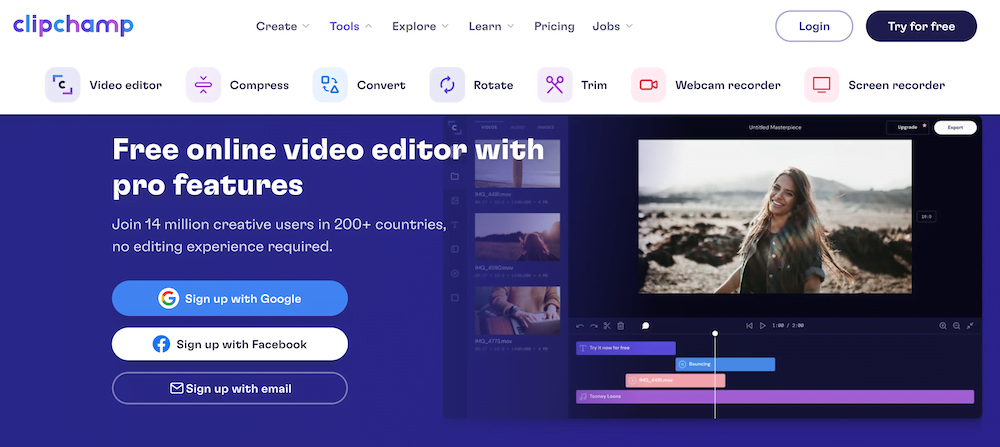 Clipchamp in-browser screen recorder allows you to record your screen or specific Chrome tabs—no downloads required. As it's a part of a user-friendly drag and drop style video editing platform, you can record, and also edit your recording video by trimming, clipping, adding text overlays, annotations, subtitles, and background music too.
Since the recorder allows you to record a browser tab as well as audio, you can record a narration or live stream as well. This screen recorder is perfect for creators and marketers, who want to create training and demo videos, record and edit virtual presentations or even download Twitch streams to republish on YouTube.
A free account allows 30 minutes of uninterrupted recording, while an upgrade to a basic account starting US$9/month allows unlimited recording and access to 800k+ stock library and more features. It also works on Chromebooks, which is a rare feature for recorders.
In Conclusion
Some screen recording apps offer more features than others. Even so, you should only choose the product that suits your needs. As always, we recommend that you test a product's features before committing to a paid plan. Some of the products we featured in this article come with a free trial. So, take advantage of that.
Now, if you want to maximize your efficiency, we suggest that you use a time tracker like Traqq. This tool is perfect for vloggers, streamers, educators, and anyone who needs to monitor the time they spend in video recording. Traqq will track your web and app usage, allowing you to identify time wasters. What's more, it monitors your activity levels based on your keyboard movements and mouse clicks and scrolls. The best part is, you can download Traqq and access all its features for free. So, while you are screen recording today, don't forget to use Traqq.