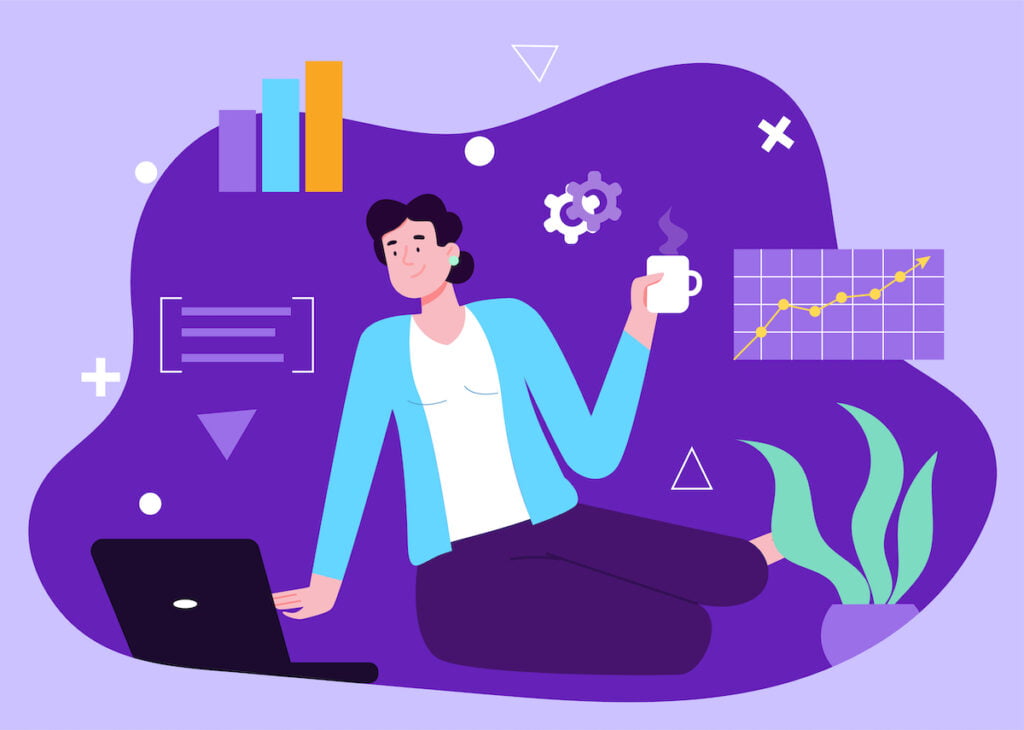 The adoption of remote work had been showing growth even before the pandemic. However, its popularity skyrocketed when people were forced to remain at home for health safety. Fortunately, tech tools were already available to make the setup possible and convenient for many companies.
Across the globe, more and more businesses have been embracing flexible work. If you want to know how many people work from home in 2023, you've come to the right place. If you're wondering whether remote work is here to stay, then our article is what you need. We will show you the most important and the latest WFH and telecommuting statistics. This post aims to help businesses and employees enjoy a productive and healthy work environment.
General Remote Work Statistics
A recent survey by Owl Labs tells us the following:
Remote workers save at least 40 minutes of their time by avoiding the daily commute.
There has been a 50% increase in video call meetings since COVID-19 broke out.
Almost 70% of full-time workers are working from home due to the pandemic.
Post-COVID-19, 92% of remote workers expect to continue working from home at least once a week. Meanwhile, 80% expect to work remotely at least three days a week.
23% of WFH employees are willing to cut their salary by 10% just to be allowed to keep the setup permanently.
By working from home during the pandemic, people are saving around 500USD every month.
Only 20-25% of businesses shoulder the cost of their WFH employees' home office equipment and furnishings.
81% of people currently working from home believe that their employers will continue to support the setup even after the pandemic.
Statistics About Remote Work Benefits
Fewer Distractions
According to FlexJobs' remote workforce statistics, 75% of WFH employees prefer the setup because there are fewer distractions. They reported their colleagues as the primary cause of interruptions in the office. 60% of the respondents mentioned that even when co-workers were not actively disrupting them, they would contribute to the overall office noise.
Flexible Hours
97% of employees prefer a flexible working schedule. Moreover, 76% of workers reported that flexible hours were enough reason to stay with their current employer.
Lower Stress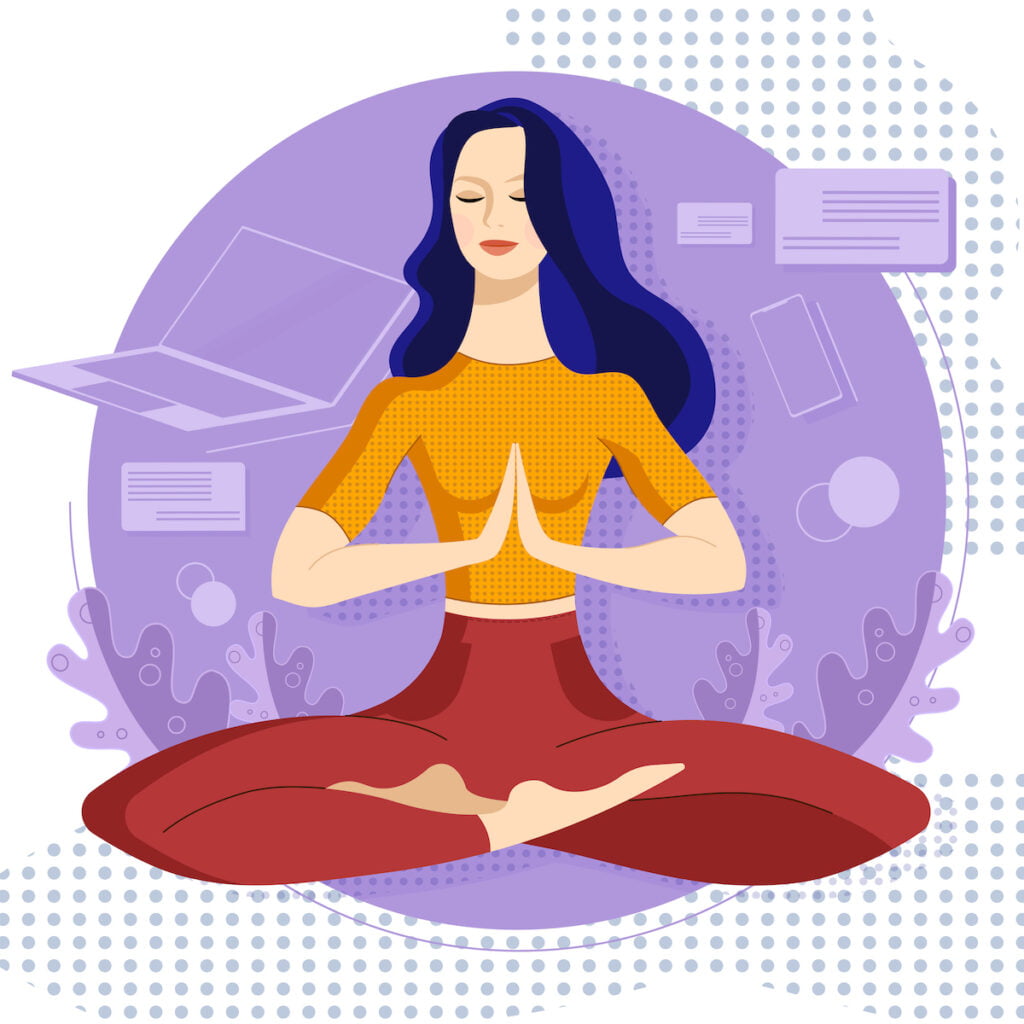 86% of remote employees reported lower stress when they were working outside the office. 77% mentioned that the setup allowed for more exercise, a better diet, and an overall healthier lifestyle.
Lower Attrition Rates
The 2017 State of Remote Work report from Owl Labs revealed that there's a 25% lower attrition rate in companies that allow employees to work remotely. When businesses give provisions for the work-from-home setup, they can boost employee loyalty and satisfaction.
Flexible Workspaces
According to CBRE's 2017 remote work statistics, 69% of millennials are willing to give up other employment benefits just to be allowed to have a flexible workspace. By 2025, millennials are forecasted to make up 75% of the entire US workforce. So, companies must consider remote work or telecommuting if they want to keep their employees happy.
A Better Work-Life Balance
Buffer's 2019 telecommuting statistics reveal that 14% of remote workers can spend more time with their families. 13% appreciate the fact that they can work from home, which allows for a better work-life balance.
Boosted Employee Morale
Telework statistics from FlexJobs show that 21% of employees are willing to compromise for flexible working options. One-fifth of the respondents want remote work so much that they will gladly give up some of their vacation time for it. Meanwhile, 28% answered that they would gladly accept a 10-20% salary cut just to have flexible working options. Moreover, for 20% of the respondents, remote work is more valuable than employer-matched retirement contributions.
Higher Attendance
Even with unlimited vacation options, 44% of remote employees take two to three weeks off annually. Moreover, 10% are fine with one week, while 5% do not mind taking less than that. Surprisingly, 5% of the respondents do not use their vacation leaves at all. It's no wonder why productivity among remote workers is typically higher than the average.
Less Commuting
According to Global Workplace Analytics' 2020 State of Telecommuting, employees who telecommute half of the time save 11 days annually by avoiding the commute. By saving themselves from getting stuck in traffic, they gain more productive time at home. Because they avoid the stress of the daily commute, they generally enjoy better health.
Lower Expenses
The State of Telecommuting report also estimates that people save between $2,500 to $4,000 annually by working remotely half of the time. They save money mainly due to the lower costs of parking, travel, and food.
A Higher Income
2022 work-from-home statistics reveal that it has become easier for employees to request flexible work options. After all, for health reasons, companies have little to no choice but to approve remote work. However, telework statistics from 2017 explained that employees had to earn the right to work remotely. Before, only tenured and experienced workers could enjoy the privilege of working from home. Given that fact, we can expect that employees that have been working remotely have a higher salary. Research reveals that telecommuters earn $4,000 more per year than other employees.
Savings for Employers
Remote work benefits both the employees and the employers. According to the 2015 State of Telecommuting report, companies that let their staff work from home had been able to save $44 billion in total. On average, every employer saves roughly $11,000 each year. After all, they don't have to pay for working spaces, hardware, and electricity, among others.
Lower Greenhouse Gas Emissions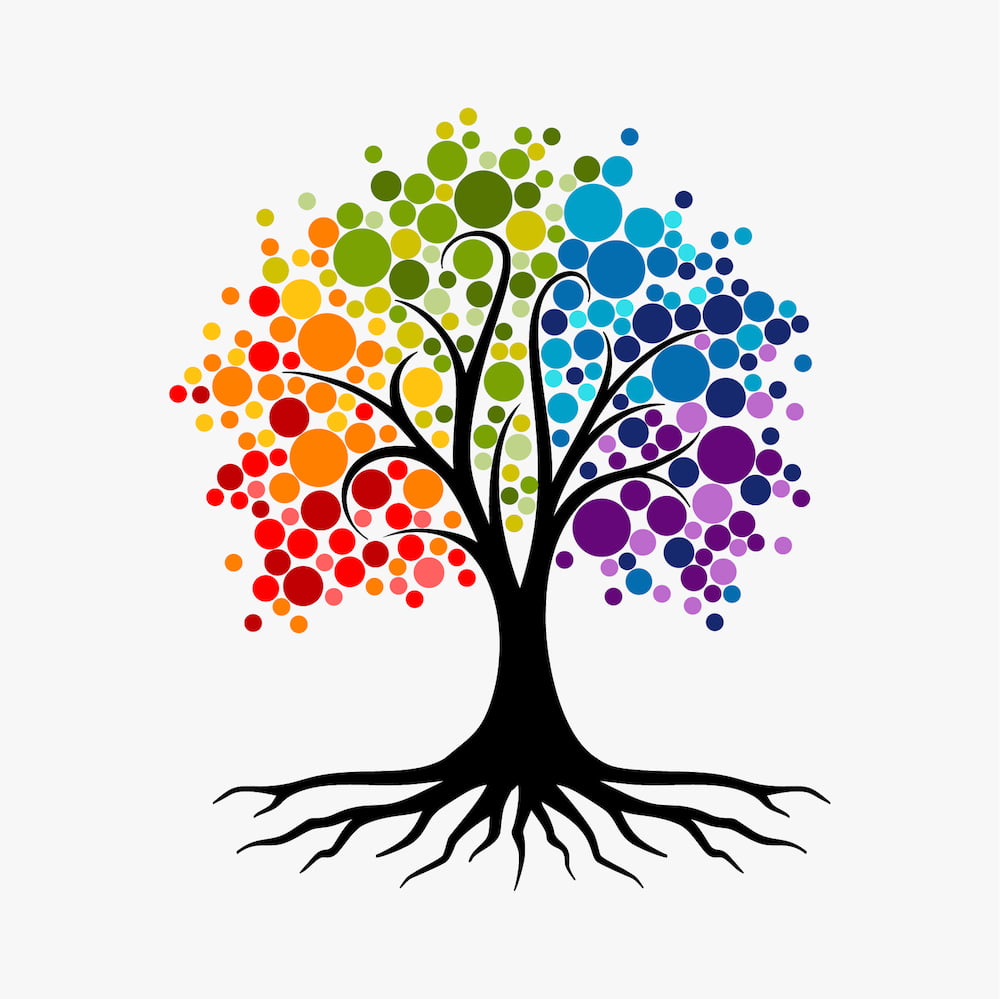 Case studies on staying at home during the pandemic reveal several environmental benefits. Since remote workers do not commute to work every day, they significantly reduce the amount of pollution in cities. The State of Telecommuting report reveals that teleworkers reduce greenhouse gas emissions as much as if 600,000 vehicles were removed from the roads for an entire year. During the peak of quarantine restrictions in April 2020, the US Department of Transportation reported that travel on all streets and roads had gone down by 39.8%. With 62% of the US workforce off the road, daily CO2 emissions had decreased by 17%.
Higher Employee Satisfaction
An Owl Labs survey reveals that with remote work—even at least one day a month—employees become 24% more likely to be satisfied. 35% of the respondents said that the setup provided more opportunities and enabled a better work environment. If you look at it this way, only quality companies are willing to offer flexible work options.
Statistics About Remote Work Productivity
A FlexJobs survey reveals that 66% of telecommuters notice an improvement in their productivity when they're not working in the office. That is why the remote work environment is gaining popularity so fast. Whenever anyone asks how many people work remotely, the number seems to keep on increasing. Clearly, the setup is effective, especially since it affects employees' productivity levels. Here are some statistics to prove this claim:
According to Workforce Futures, 83% of workers don't think that they need to be in the office to be efficient and productive.
A Stanford study monitored call center employees' performance when they worked from home. The research revealed that they were more efficient by 13%. The increase in productivity can be attributed to working more minutes per shift (9%) and handling more calls per minute (4%).
A study sponsored by Cisco revealed that employees working from home—even partially—reported a 12% increase in productivity. Moreover, after AT&T conducted a telework program, the tech company reported saving extra hours equivalent to $150 million.
Cisco's Internet Business Services Group reported saving $277 million in productivity every year because of remote work.
Two-thirds of the respondents in a Polycom Inc. survey said that working remotely had helped them to become more productive as compared to working in the office. Moreover, three out of four reported that apart from being efficient, they also experienced a better work-life balance.
Statistics About Remote Work Problems
While the work-from-home movement brings multiple benefits to companies, employees, and the environment, it is still far from perfect. It has raised unique concerns and problems. Here are some statistics related to issues in telecommuting:
Difficulty Unplugging After Work
According to Buffer's 2019 State of Remote Work report, 22% of WFH employees have difficulty shutting off from work. Instead of using their free time for personal matters, they tend to worry about work. Moreover, the same study reveals that the biggest problem they encounter is loneliness. Finally, 17% of remote workers complain about a gap in communication and collaboration with the setup.
Intentional Isolation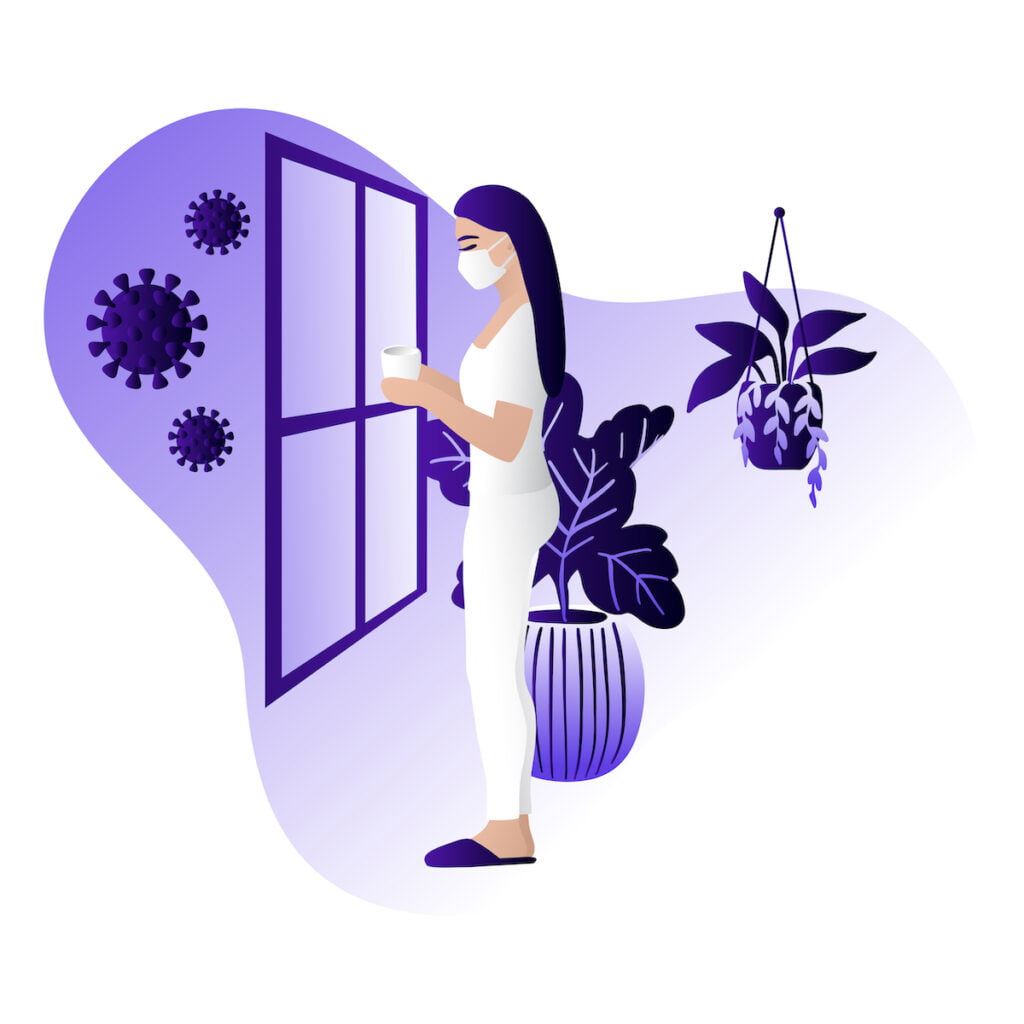 Indeed, 19% feel lonely when working remotely. Even so, according to Ask.com's Workplace Productivity survey, 86% of employees prefer working alone. 29% of the respondents like to work from home to enjoy maximum productivity. 61% said that they could avoid distractions like noisy co-workers. Meanwhile, 40% said that impromptu meetings in the office had a disruptive influence on their work.
Higher Attrition Rates
We've already mentioned that employees are more likely to be loyal to a company if it offers flexible work options. However, what about businesses that don't provide this setup? Well, 74% of workers said that if another company offered remote work, they would quit their current job. So, companies that do not support flexible work options have higher turnover rates than those that do. Moreover, 85% of employees said that their employers should provide them with the tools necessary for remote work.
Trust Issues and Inconvenient Control Methods
While 51% of employers officially let their staff members work remotely, only 27% go through with their promise. 73% of managers still expect their WFH employees to report for work in the office. As such, anyone should take these telework statistics with a grain of salt.
More Focus on Individual Contributions
If you manage a team, you're less likely to thrive in a remote work setup. According to Owl Labs' 2018 telecommuting report, working remotely is more appealing to individual contributors. If you prefer working alone, you are 20% more likely to adopt a flexible work setup.
No Difference in Employee Engagement
Whether you're allowing full-time remote work or not, employee engagement will remain the same. According to Gallup's 2016 telecommuting statistics, those who never worked from home have the same engagement level as those who work remotely 100% of the time. However, the study also reveals that those who work remotely 60-80% of the time are the most engaged.
More Difficult Brainstorming
When it comes to brainstorming, it's important to bounce ideas around with wit and speed. According to Owl Labs, cognitive-intensive meetings are more challenging in remote work.
Post COVID-19: Are Employees Going Back to the Office?
Recently, Slack surveyed 9,000 workers across six countries. The research reveals that a hybrid remote-office model is appealing to 72% of the employees. Meanwhile, only 12% prefer working in a traditional office setup. Moreover, Slack discovered that if given the choice, 13% of the employees would like to work remotely 100% of the time.
Similarly, PwC surveyed 120 office executives and 1,200 workers in the US in 2020. The study revealed that 73% of the executives regarded remote work during the pandemic as a success. Moreover, 72% of the workers prefer working from home at least two days a week even without quarantine regulations. Meanwhile, 32% of the respondents said that they'd like to work remotely 100% of the time. Finally, the executives expect the demand for office space to go down by 30% in the next three years.
In Conclusion
According to Upwork, 61.9% of companies plan to hire remote workers in the following years. By looking at this trend, we can assume that telecommuting is here to stay. As Heraclitus said, "The only constant in life is change." So, if you want your business to survive in the ever-dynamic world of tech, you must use all the tools for ensuring efficient remote work. If you manage a geographically distributed team, you can promote productivity and accountability with a time tracker like Traqq.
With Traqq, you can record the work hours of your remote employees. Once they've downloaded and installed this lightweight app, they can let it run automatically. When you check the dashboard, you will see the number of hours your team has been working. What's more, you can ensure that every billable minute will go to productive work. Traqq takes random screenshots and video recordings of a user's desktop. Moreover, it monitors the apps they use and the websites they visit.
Indeed, remote work is a win-win setup for employers and employees. So, as you hire remote staff, don't forget to use Traqq. The best part about this tool is that it is downloadable for free. You can access all its features at no cost!