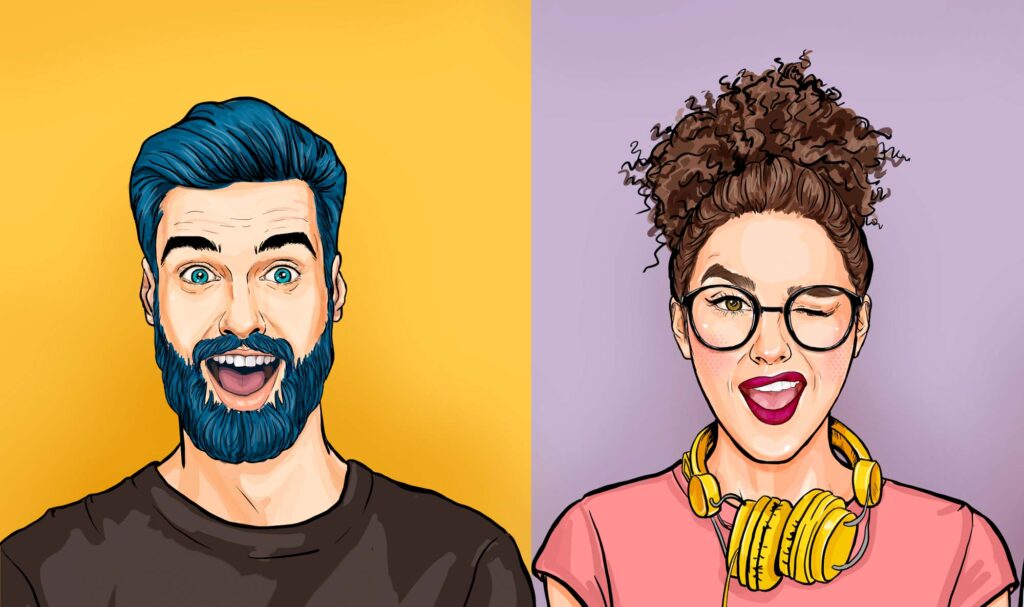 When the World Health Organization declared COVID-19 a pandemic, government units around the world required people to stay at home. Of course, lockdowns have forced companies to move their non-essential operations to their houses. Businesses had to find ways to adapt to the situation.
For many, especially those who hate the commute to their office, working from home is the silver lining amidst these crazy times. Activities—like grocery shopping—that seem mundane before the lockdown now looks like a scene out of a post-apocalyptic movie. Seriously, what episode of Black Mirror are we living in right now? Even so, many workers gave out a sigh of relief when they realized that they wouldn't have to flip the finger to other motorists in daily traffic jams.
A lot of companies have eased into fully work-from-home operations. However, for Dr. Anthony Fauci, the director of the National Institute of Allergy and Infectious Diseases, keeping the stay-at-home orders may cause 'irreparable damage'. Naturally, states that were less impacted by the lockdowns and the pandemic have sought to reopen and return to some sort of normalcy. Despite that, big tech corporations like Google, Amazon, and Facebook announced extended policies on remote work.
With companies having divided opinions about WFH policies, it is only reasonable to ask, "Is working remotely better?" Is working from home sustainable, especially for the employees?
Does Working from Home Make Employees Happy?
In their 2019 State of Remote Work research, video conferencing company Owl Labs conducted a survey on 1,200 US-based employees between 22 to 65 years old. 71% of the respondents who work from their homes—even at least part of the week—were more satisfied with their jobs. Moreover, they expressed the intention to stay with their companies longer than their on-site counterparts.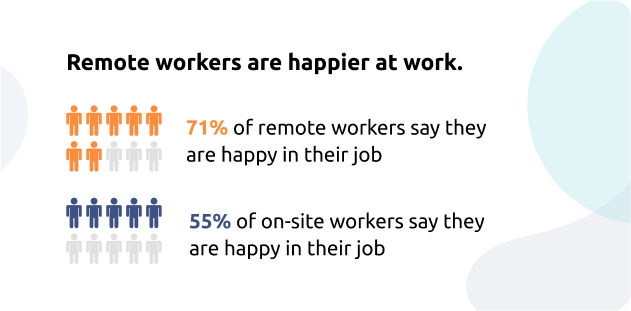 The same survey also explored why working remotely is better for employees. 91% of the respondents enjoy a better work-life balance, 78% reported less stress, and 79% expressed improved productivity. You may be skeptical about how remote work improves employee productivity. Rightly so because there are tons of distractions around the house. However, American analytics and advisory company Gallup supported this claim with their data: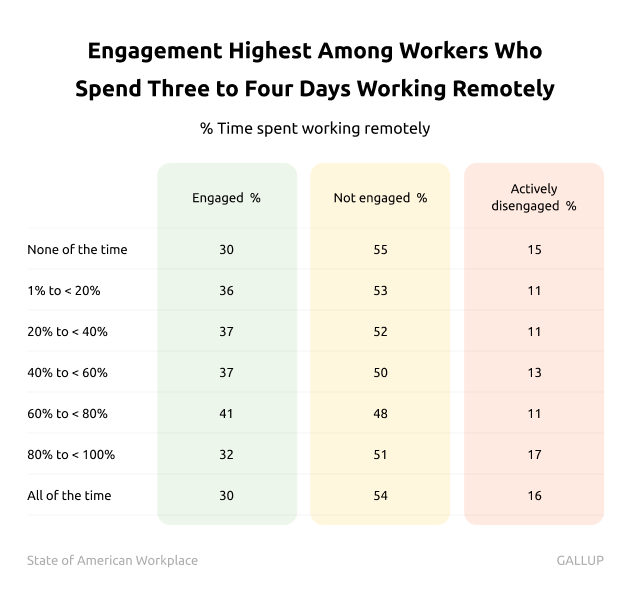 In the company's State of the American Workplace report, it showed that employees who spend 60% to 80% of their time working remotely saw an optimal boost in engagement. This group reported that with better engagement, they had someone at work who encouraged their development and discussed their progress. With opportunities to grow and learn, remote workers become more productive than their on-site colleagues.
Having Freedom to Choose the Work Location
An article published in the Journal of Human Resource Management shared that the working environment is among the essential factors that affect the level of job satisfaction among employees. Indeed, if anyone wants to know how to stay happy while working remotely, they must create an environment that is conducive to their productivity—even if this means travelling to a different country.
The workforce is getting younger, which also means that more employees are becoming interested in travelling abroad. Pieter Levels, nomadlist.com founder, estimated that by 2035, there will be a billion digital nomads. Workers of the future value the opportunity to travel, especially since it offers a host of health, mental, and emotional benefits. According to research, having the freedom to explore other places can lower stress levels, resulting in better brain health and lower risk of heart disease. Letting workers travel allows businesses to have a productive, happy, and satisfied workforce.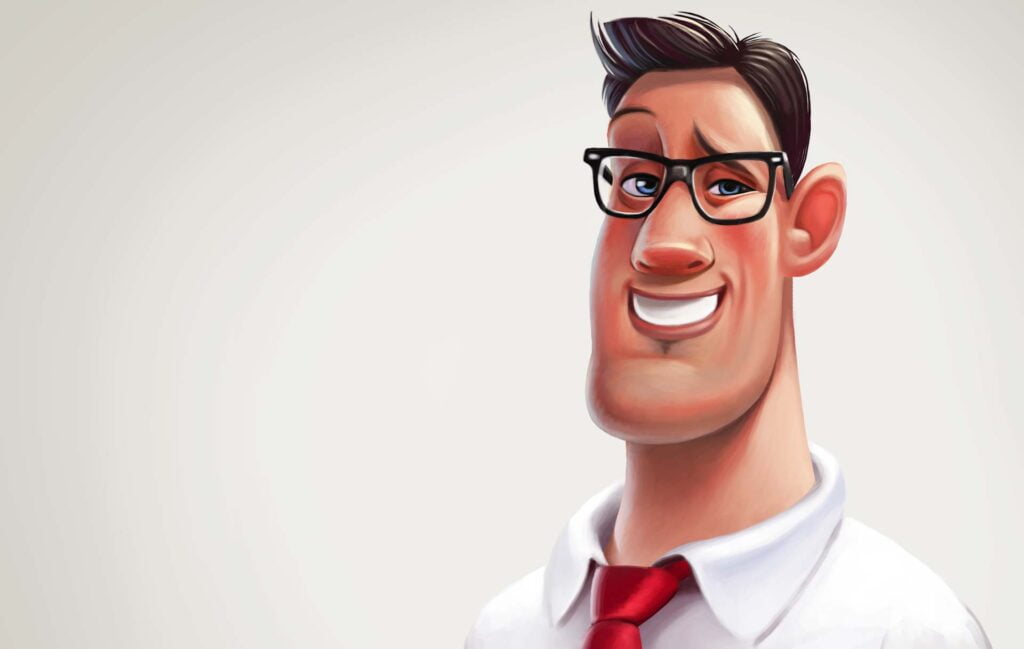 Aside from that, a lot of employees are starting to prioritize flexibility. Multinational professional services firm Ernst & Young conducted a survey of almost 9,700 full-time workers from its counterparts across the globe. The research found that employees chose flexibility as more important than other job benefits—including health insurance. Aside from that, Deloitte found in its 2018 survey that millennials (those born between 1981 to 1996) consider flexibility as key to loyalty. What's more, they cited that the lack of it is a probable cause for quitting a job. Anyone looking to build a workforce fit for the future must consider flexibility as a top priority. After all, it's not only the millennials who value this benefit.
The Effects of Remote Work on Collaboration and Communication
Buffer's 2019 State of Remote Work report showed that 17% of the respondents working from home found that collaborating and communicating as some of the biggest struggles of their job setup. Personally delivered feedback, consistent communication, and teambuilding outings are some of the conventional management methods for building excellent relationships with employees. Indeed, this hands-on approach works best for a lot of workers. However, for some, it may only cause friction.
For instance, introverted employees find traditional communication systems in workplaces to be excessive. A research on open-plan offices found that half of the introvert respondents thought that a supposed 'collaborative' workplace design affected their concentration negatively. Instead of encouraging communication, it only resulted in a lack of focus.
Various fields—including software engineering and graphic design—are dominated by introverts. In these industries, over-communication may hamper the productivity and happiness of employees. Thankfully, there are various tools that make communication and collaboration easier, even when workers are scattered around the globe. There's no need to talk to someone in person just to build a healthy working relationship with them. Zoom, Slack, Basecamp, and Asana are some of the tools that enable this.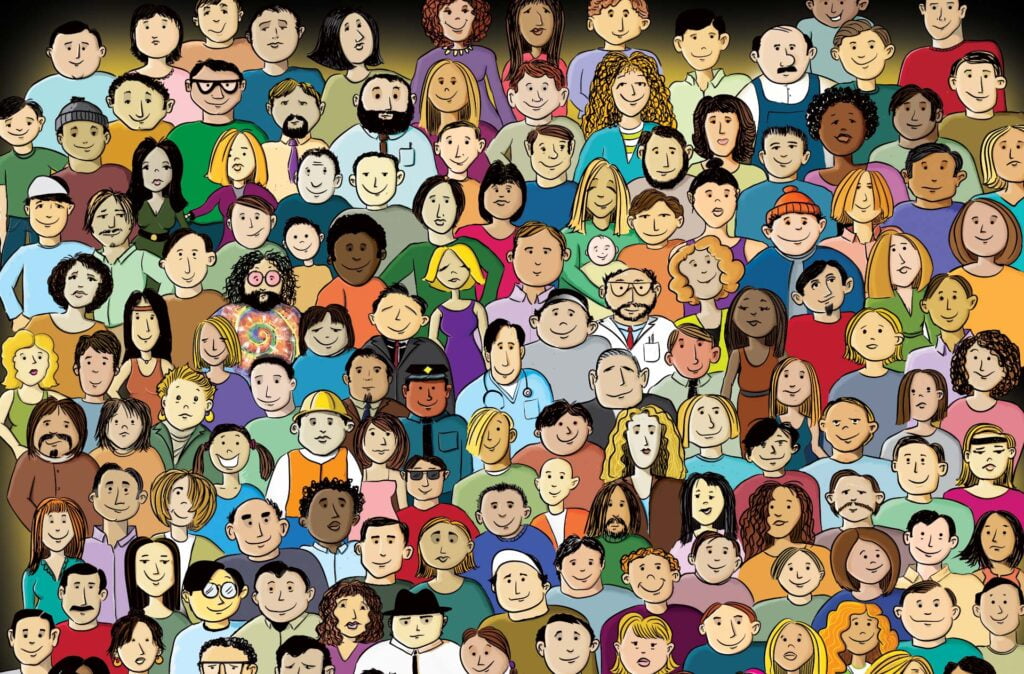 Business Insider interviewed various remote workers, and they said that distractions are among the biggest challenges of working from home. Naturally, managers would be worried about sacrificing productivity in exchange for the flexibility they will give to their employees. When it comes to productivity, you can also use a time monitoring app like Traqq. A tool like this can help you keep track of what's preventing your remote workers from putting out their best results. For example, Traqq monitors the time an employee spends on certain activities, apps, and websites. So, if they are spending too much time on Twitter or news sites.
You see, remote work can be a win-win scenario for both the employee and the manager. While you're keeping your workers happy and satisfied, you can also ensure that they are productive even when they're at home.
Embracing Different Personalities in the Workplace
In terms of gender, race, and age, the workforce is becoming more and more diverse. International professional services firm Deloitte performed extensive research and analysis on how workplace relationships can function better. In their case study, Business Chemistry, Suzanne Johnson Vickberg and Kim Christfort encouraged building on the diversity of employees' personalities to create a more effective team.
Companies are not composed solely of 'guardians' who favor order and stability. There are also 'pioneers' and 'drivers' who believe in taking big risks and consider change essential in approaching problems. In the past decades, we've seen big shifts in terms of corporate workforce diversification. If you want to make your business attractive for the employees of the future, you need to adopt measures that will encourage flexibility.
We already know that employee retention is one of the biggest workforce management challenges for HR professionals. While remote work is an efficient tool for attracting the most talented employees in the market, it can also be a hook that can promote loyalty. The setup may keep the young workforce happy, and at the same time, it can also benefit companies in terms of productivity and low attrition rates.