Manage Your Time Log – Solution For Remote Staff | Traqq
The nature of every work is different and remote work is not an exception. While some jobs can be done on a computer, certain tasks require you to step away from your keyboard. It naturally makes one wonder how to track time on a client meeting? Spoiler: it's quite easy with Traqq – the employee attendance tracker.
Add time, not work – Traqq's convenient method of time tracking
Include your in-person meetings to the billable hours with Time Adjustments feature in Traqq.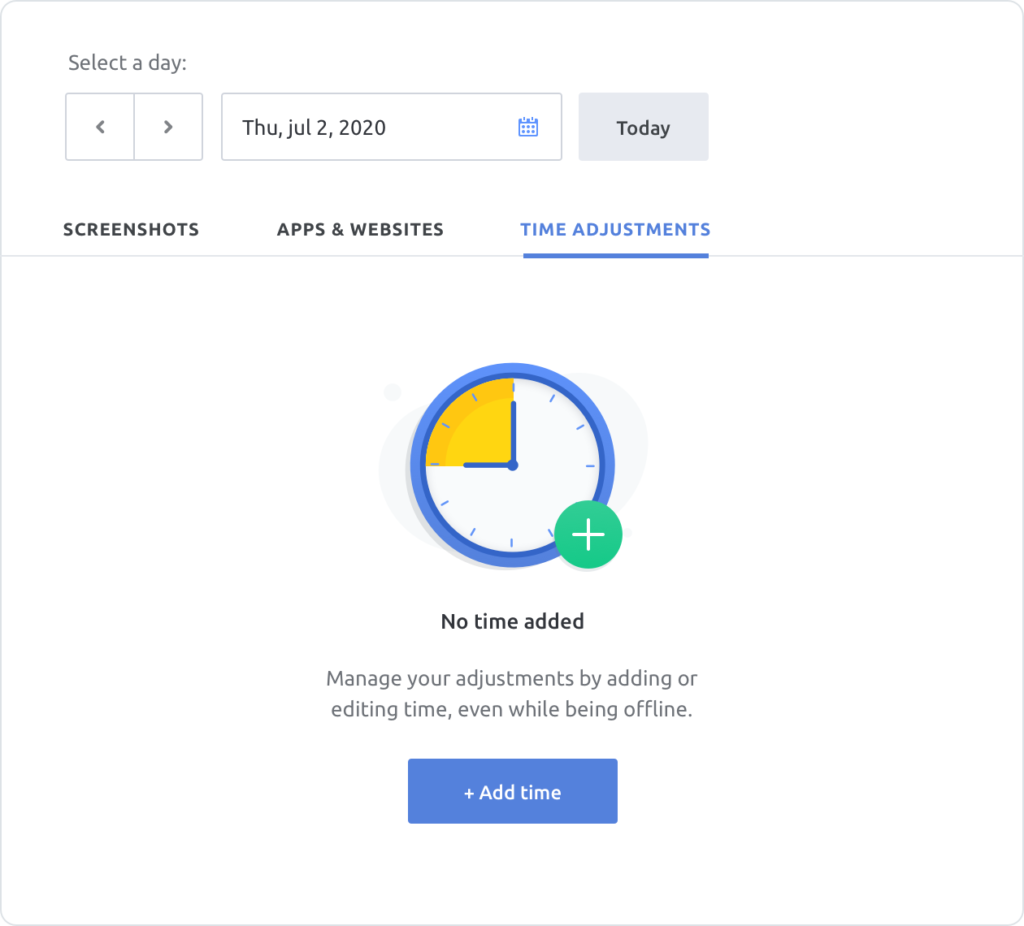 Add time to the time log in 3 clicks of a mouse. It also works if you forgot to turn the tracker on when you started your day or turn it off after finishing work. As always, you are in control of your electronic timesheet.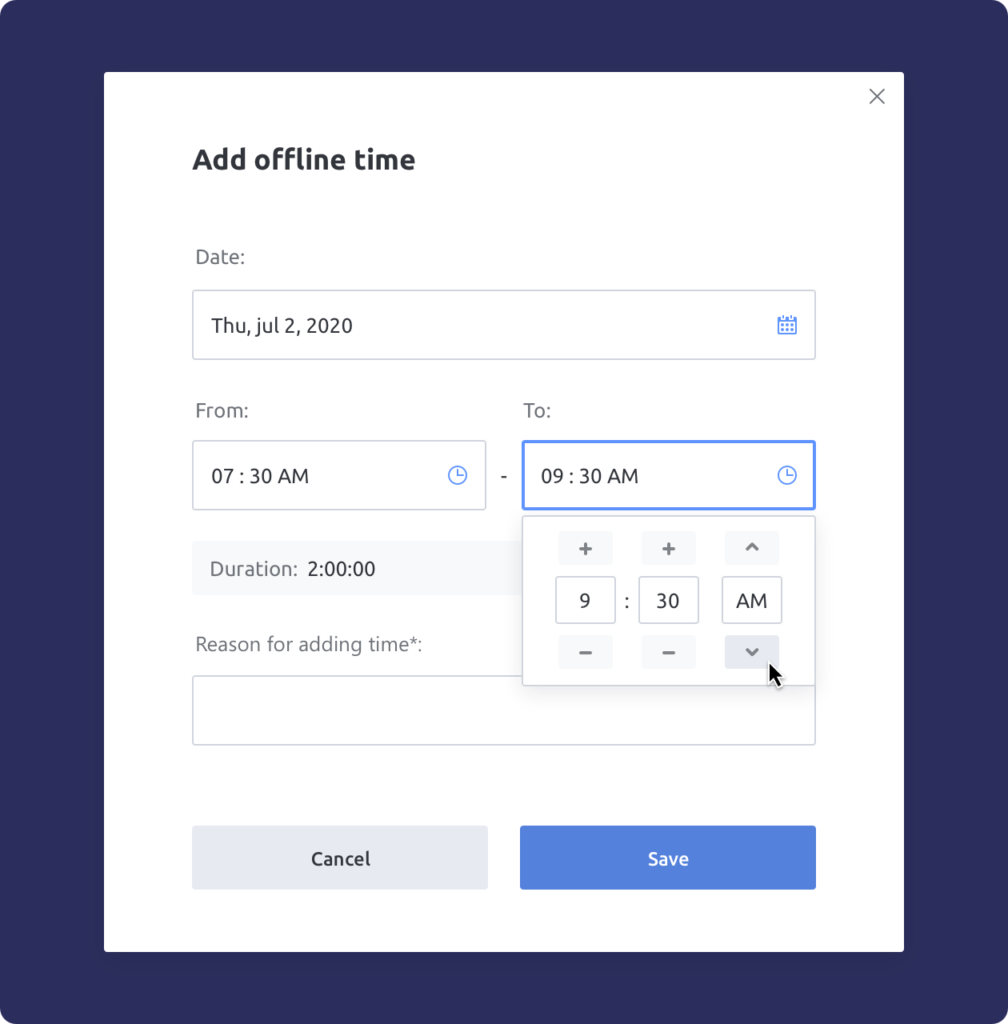 Add quick notes to the manually added time
The title says it all – explain and justify your edits by adding a quick note. It will save so much time for both you and your boss and make your time log even more transparent.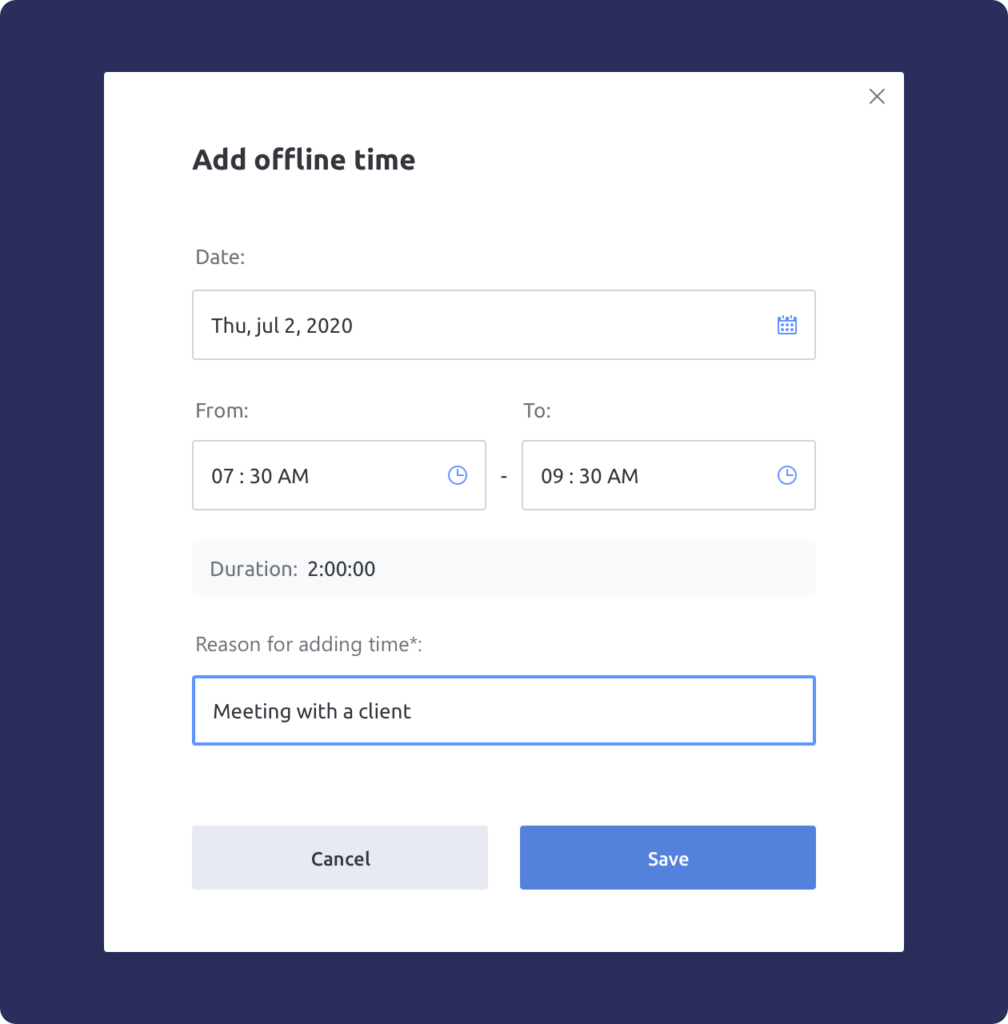 Speaking of transparency, continue reading to learn how Traqq identifies where you spend most of your time or sign up for Traqq beta right here