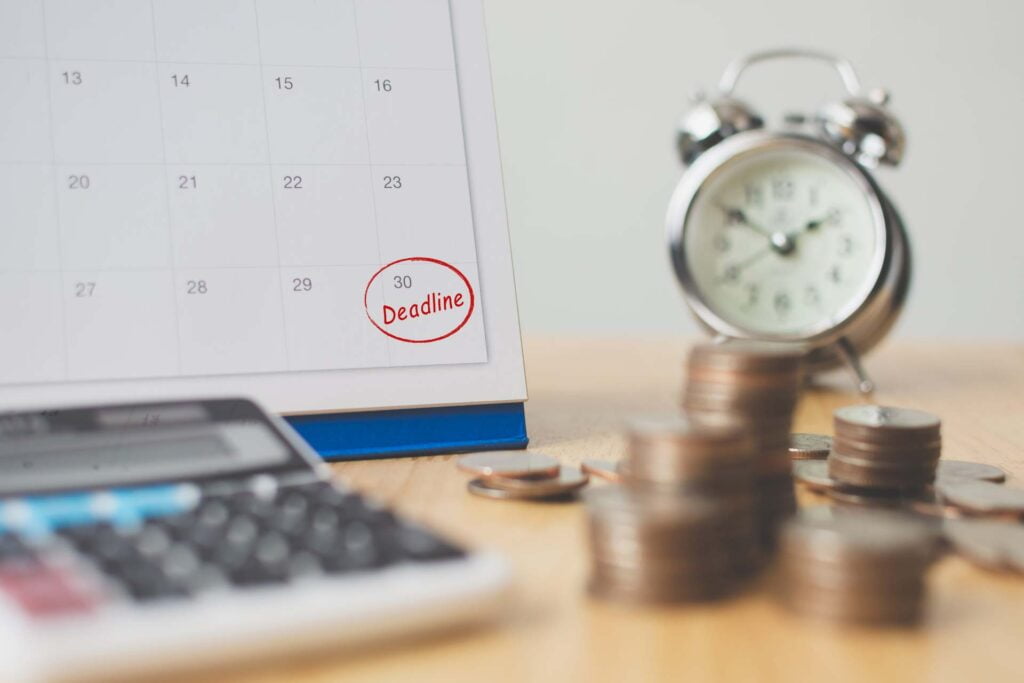 When it comes to service or product delivery, you have a reputation to maintain if you want to attract more prospects and keep your current customers in your court. As a freelancer or business owner, satisfying your clients' needs is your top priority. That's why you must strive to deliver quality work every time.
However, here comes the hard part—getting paid.
Ideally, you expect to be paid on time, every time. Sadly, it is not uncommon for businesses and freelancers to wait for payment longer than previously agreed. When this happens, how do you politely ask for payment?
Regardless of your line of work, you know the crippling effects of late payment on your business. You can't take on new projects, you may lose employees, your revenues stagnate, and you may lose your competitive edge, not forgetting the fact that you have bills to clear. In short, your business won't grow.
According to a 2016 study by the U.S. Bank, 82% of small businesses fail due to unpaid invoices. The survey estimated that small businesses have a whopping $825 billion in unpaid invoices. You can imagine the tremendous impact on the economy that this phenomenon has.
So, how do you prevent late payments from happening? Well, you can send email reminders. If you are a remote worker and email is your only medium for requesting payment, then you want your message to come out as professional as possible.
How to Politely Ask for Payment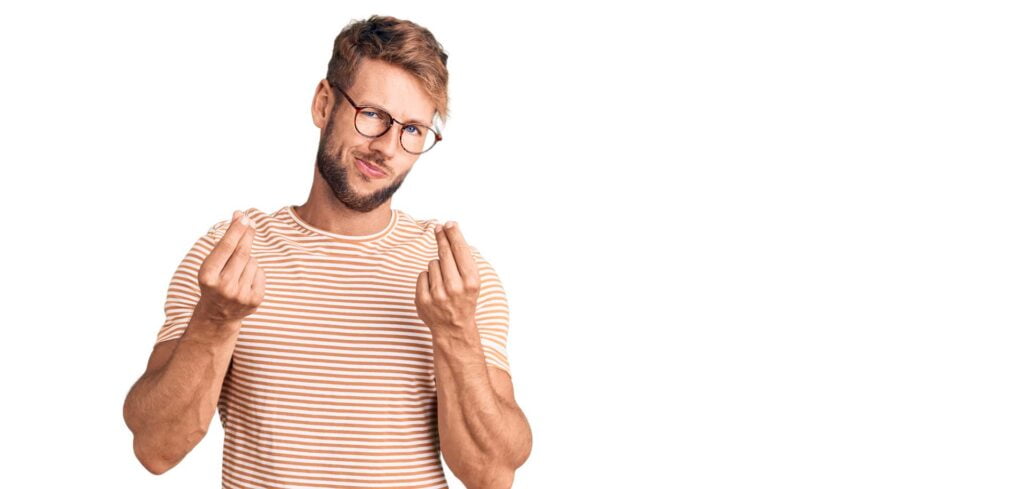 Building a strong customer relationship is a very important step in any business. However, most business owners get intimidated when payment is overdue and they need to ask for payment. There is a common myth that you can't ask for payment and at the same time improve your customer relationship. That couldn't be further from the truth. The fact of the matter is, you should not wait too long to ask for payment after you deliver your projects.
That's why communication is key.
Learning how to professionally ask for payment will strengthen your relationship with your client. Freelancer email etiquette is a crucial skill to learn and will come to play frequently in your professional career.
Keep in mind that clients can misinterpret your words. Even though you may feel angry when you don't receive payment weeks after the due date, the tone of your emails is very important.
The good news is that you can craft stronger payment requests that are a bit demanding, yet still professional and polite.
It is even advisable to send a series of short emails at regular intervals before and after the payment due date.
How to Ask for Payment in an Email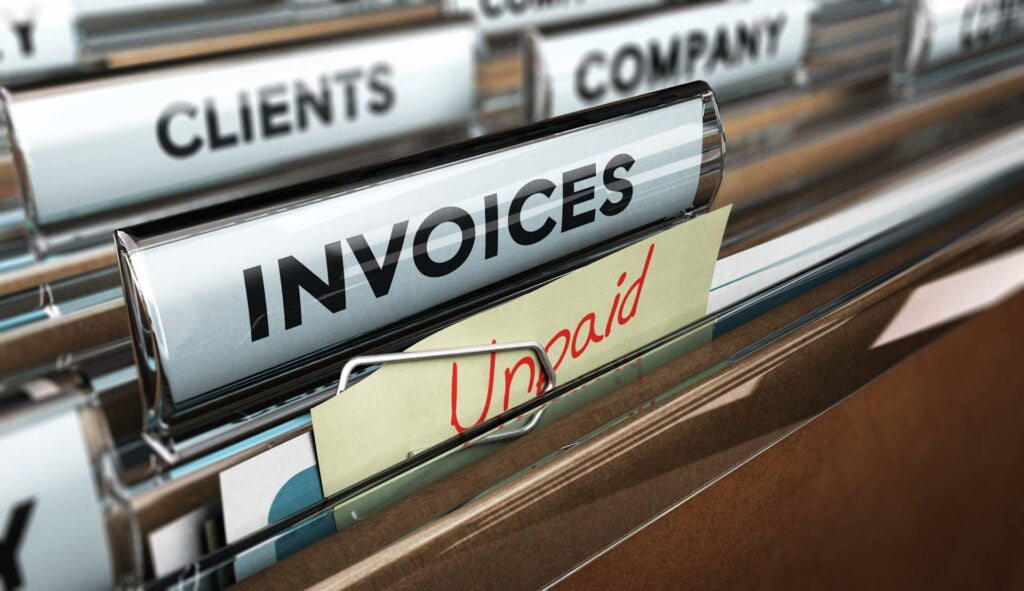 These tips will help you to write a professional letter for requesting payment:
Express gratitude for doing business with your client.
Keep it short.
Be simple and straightforward
Be as detailed as possible in your letter, including the project type, invoice number, amount due, and any other expenses.
Use polite and courteous language.
Mention details about payment agreement and options.
Now, with those tips in mind, here are the steps to follow when you need to ask for payment politely without damaging business relations. We have included payment email samples for each step to give you an idea of how to proceed:
Step 1: Initial Request: One Week Before Due Date
It is important to check with the client if they received the invoice and if they have any questions. Normally, the first payment reminder letter is sent about a week before the due date. Keep the email short, informative, and error-free.
Remember, you are sending the email to remind the client of the upcoming payment, and that you look forward to working with them.
How to ask for payment email sample:
To: gladwell@business.com
Subject: Payment reminder for invoice #1008
Hi Gladwell,
I hope all is well since we last spoke.
I really enjoyed working on the recent project and wanted to give you a quick heads up that invoice #1008 is due one week from today.
Here's the link to the invoice (include invoice link), including the different payment methods.
Please contact me if you have any questions regarding the invoice, payment methods, or services rendered.
Best Regards,
John Timber
Abbey Designs
Step 2: Payment Request Email on the Due Date
On the due date, send a short reminder with a clear call to action. Express your availability to answer any questions regarding the payment methods or any other potential questions.
How to ask for payment email sample:
To: gladwell@business.com
Subject: Friendly Reminder: Invoice #1008 Due Today
Hi Gladwell,
I hope you are having a great day. I'd like to say again how I enjoyed working on our project together. This is a gentle reminder that invoice #1008 is due today at the discussed fee of (invoice amount).
You can make payments via (payment options). Please note that, as discussed in our agreement, payment is due within (number of days) upon receipt of the invoice.
Please contact me if you have any questions.
Thanks again, and I look forward to working together in the future.
Kind Regards,
John Timber
Abbey Designs
Step 3: Past Due Requests – One Week Overdue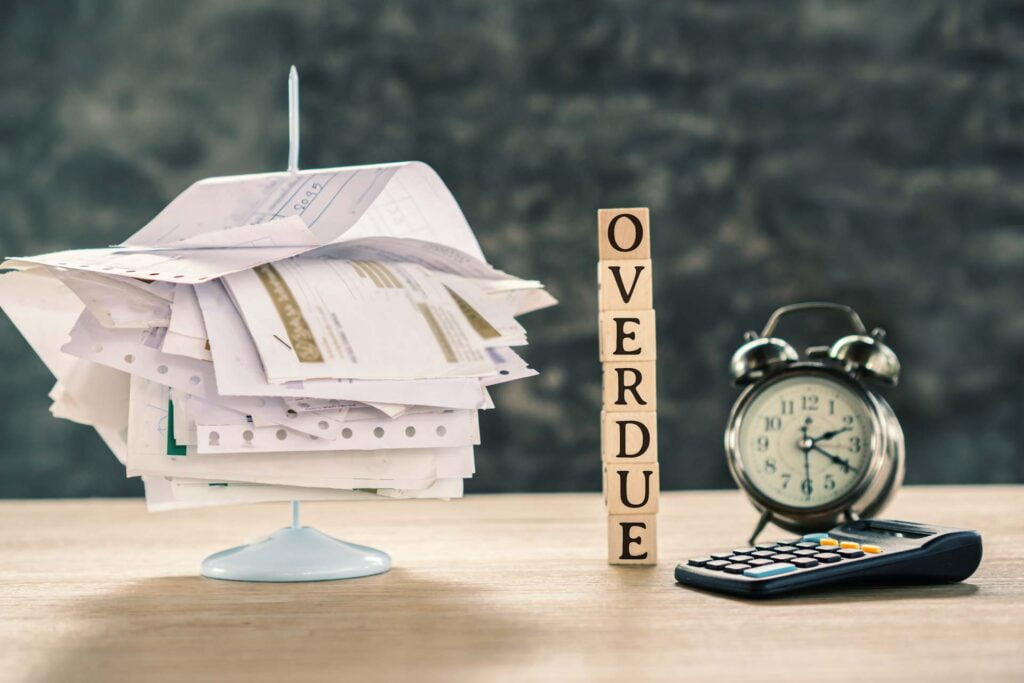 If you don't get any reply from your client one week after the payment due date, try to use a firmer tone, with an emphasis on the late payment. Since it is the first reminder, give the client the benefit of the doubt. Maybe the invoice was faulty or it wasn't delivered.
Remember to include a copy of the invoice in the attachment.
How to ask for payment email sample:
To: gladwell@business.com
Subject: Friendly Reminder: Invoice #1008 One Week Past Due Date
Hi Gladwell,
My records show that I haven't received payment for invoice #1008 of (invoice amount), which is now one week overdue. Attached is a copy of the invoice with the amount due and due date.
Would you mind looking into this for me?
Please let me know if there is someone else I can contact to make payment easier on your end.
If you have already made the payment, please ignore this email. If you haven't and have any update on when the payment will be disbursed, I'd appreciate the information.
Thanks,
John Timber
Abbey Designs
Step 4: Past Due Requests – Two Weeks Overdue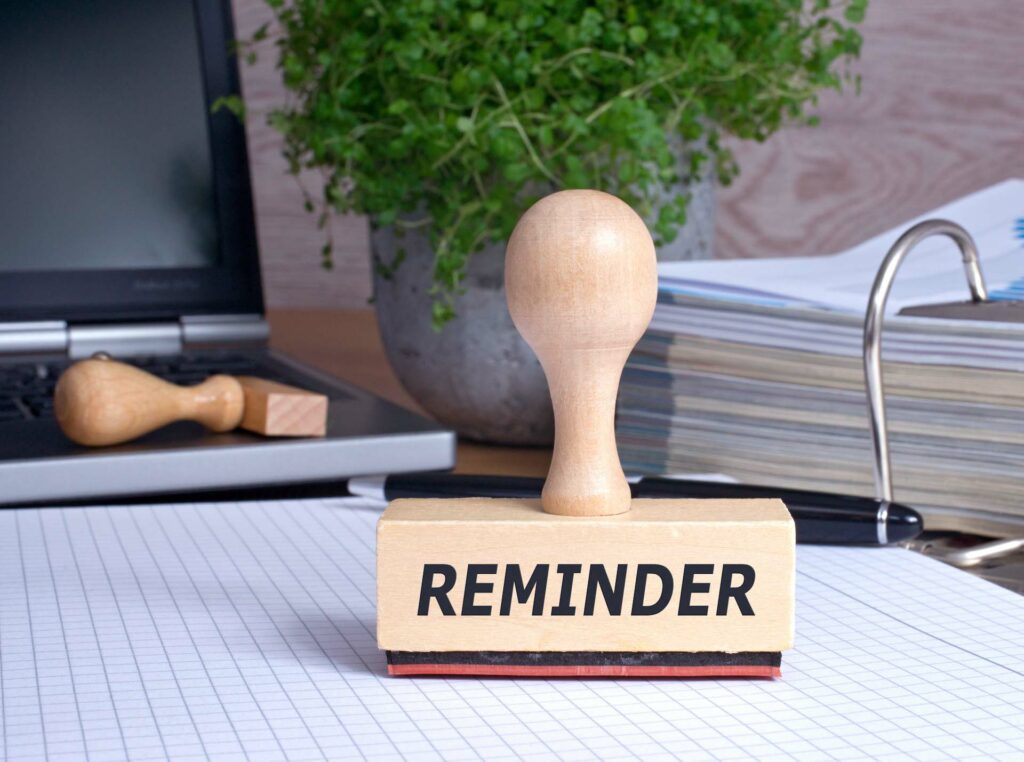 As the second direct email about the invoice being overdue, you'll need to use an even firmer tone. Ask the client to confirm receipt of the invoice and also include a copy in the attachment, in case the client had trouble opening the previous ones.
If the client is intentionally ignoring your emails, a clear call to action and requesting the client to view their own records will give them a reason less to ignore your payment request emails.
Remember to close the letter with "Thanks" or "Best Regards" to maintain a polite and friendly tone.
How to ask for payment email sample:
To: gladwell@business.com
Subject: Friendly Reminder – Invoice #1008 Two Weeks Overdue
Hi Gladwell,
I just want to confirm that you have received the invoice #1008 of the amount (invoice amount) as I can see it is now two weeks past the due date. Please be advised that, according to our terms of the agreement, late payments may incur additional fees.
Again, if you have any questions or would like to discuss the invoice, please contact me.
Otherwise, if you could please arrange payment by (set date three to four days ahead), I would appreciate it.
If you have already made the payment, thank you and please disregard this email.
Best Regards,
John Timber
Abbey Designs
When Polite Payment Requests Don't Work
If your request for payment doesn't succeed in getting the client to settle balance, it is time to consider alternative methods of reaching your client, for example, calling them directly. No matter how late your payments are, keep your frustrations in check and try to keep lines of communication open. More importantly, avoid being confrontational.
There could be a number of reasons why your emails were ignored. First, it is possible that you are sending your invoice to the wrong person or department, especially if it's a big organization. On the other hand, your client may have changed email addresses, or accidentally provided you with an incorrect one.
Either way, calling a client takes a more personal approach than sending them emails. Plus, they won't hide behind their computers! This makes it much harder for them to ignore your requests for payment for a project delivered on time.
Additionally, a phone call gives you the chance to hear their side of the story firsthand, clearing any misunderstandings.
As with emails, try to be friendly and keep your cool. You don't want to tarnish your reputation by demanding payment right away and using a harsh tone. Plus, you may blow your only chance of getting paid.
Making the Polite Call
When making the call, be sure to:
Introduce yourself and offer an explanation as to why you are calling.
Speak clearly and remember to be polite and concise.
Have all the relevant information on hand.
Use correct grammar and avoid getting personal.
Worried about not knowing what to say? Don't fret. Here is a script to help you speak like a professional.
"Hello, Mrs. Gladwell. It's John from Abbey Designs. Great to talk to you today. I worked on "The Grand Design" project with you about a month ago. I have sent you a couple of emails requesting payment, and they may have gone unnoticed.
Have you received them?"
From that conversation starter, your client may follow up on the emails or inform you that none of the emails got through. If you're lucky, the client may even process the payment immediately.
If for some reason your client ignores your emails and calls, you have four options:
Be annoyingly persistent
Hire a collection agency
Cut all ties with the client
Review your legal options
Tips to Avoid Late Payments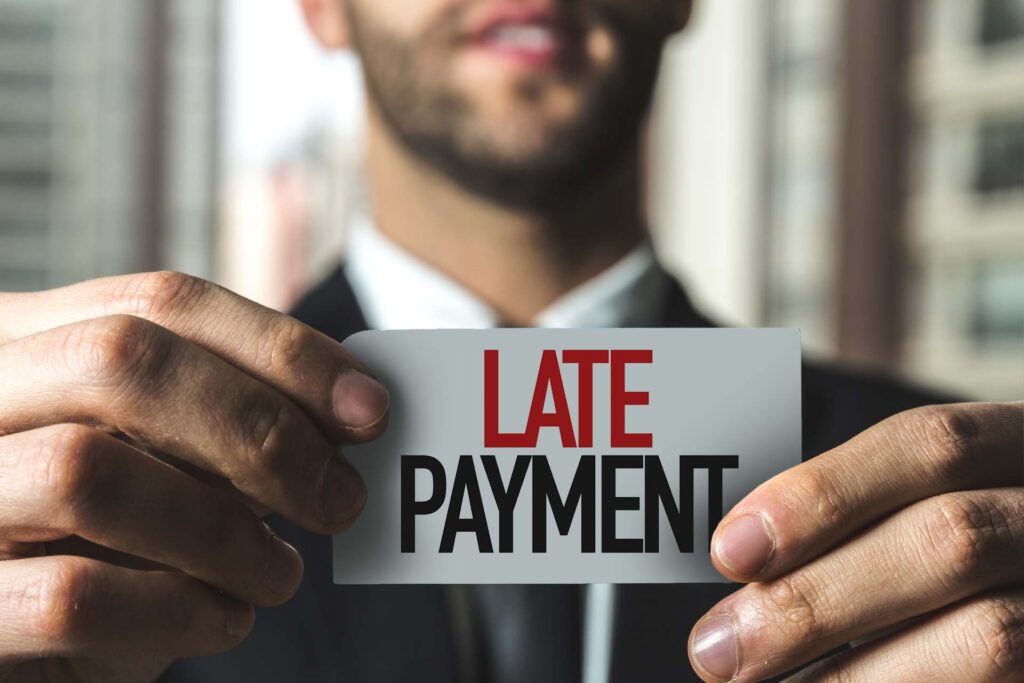 Apart from communicate clearly the payment terms, here are more tips to help you avoid late payments:
Make sure the work is 100 percent complete before requesting payment.
Create a legally binding contract with all your clients before you start working on a project.
Offer early discount payment terms on your contract.
Invoice promptly. Don't delay sending payment request emails and reminders.
Keep all communications friendly but firm to show your clients that you are serious about getting paid.
Automate Your Payment with Traqq
To avoid all the hassle of chasing down your payments, why not use automated invoicing and time tracking with Traqq? You can create and send invoices directly from the software, and specify the rate and any extra expenses that your client needs to pay.
Traqq also lets you specify the invoicing period, and even the type of work performed. Traqq invoice includes all the details you'd want to appear in an invoice, such as the invoice number, due date, and banking details. In a way, this time tracker also works as a free invoice template generator.
That's not all there is to Traqq. Apart from creating invoices, you can use the time tracking software to view details of your activity, including the percentage of time you were active. You can also monitor team activity and create reports. The report summary can then help you track each of your employees' performance and hours worked.