Employee Time Tracking; Clock in and Out Systems
Is time tracking important to you and your business? We believe that an employee clock-in system is your main connection to your workers. As an employer, clock-in and clock-out systems can be used to monitor employee performance. For example, it lets you identify the ones who clock out late and those who often take time offs.
It also plays a significant role in the accounting department when it comes to billing and tracking paychecks. In essence, a clocking system helps you to monitor employee attendance and calculate an accurate payroll with ease. Moreover, it gives you all the data you need to measure how productive your workers are.
A clock-in system is also beneficial for employees who can use it to clock in and out of work, check their schedules, and track the hours worked – which will help them know how much they have earned.
The Benefits of Tracking Time with an App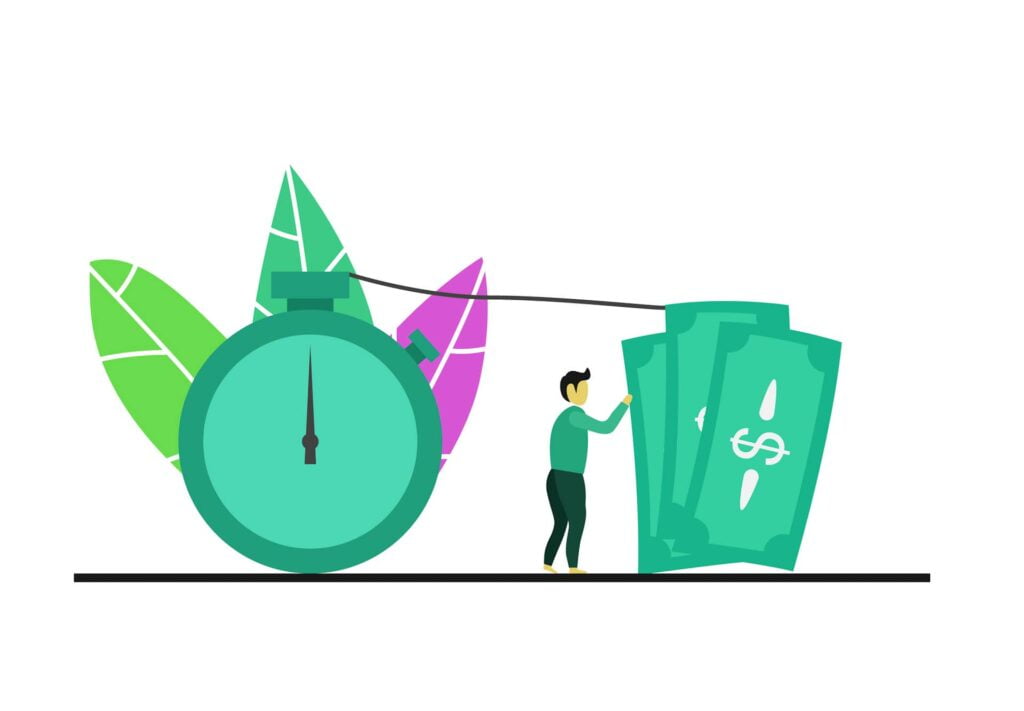 Gone are the days when employees would punch a traditional time clock or fill out a paper time card to mark the start and end of their work shifts. Technology has changed all that, and now the process of recording employee attendance has gone digital.
If you are still doing this manually, what happens when you forget to clock in several times a week? You will resort to guesswork, and that can lead to inaccurate billing. Of course, that's just one mistake of using pen and paper.
To avoid errors and payroll inaccuracies, employee clock in clock out system is the solution.
These systems give businesses all the tools they need to track and manage employees' time – from logging when employees start and end their days to recording their weekly schedules to managing time-off requests.
As an employer, some benefits of employee time tracking with an app include:
Low rate of errors – With an app, the likelihood of making an error is low. While it might not eliminate all mistakes, you can be sure of accurate information most of the time.
Automated process – As soon as an employee clocks in, the time tracker starts to record the hours. Since the process is automatic, everything—including activity levels—are recorded. This way, it becomes easy to analyze the timesheets, subsequently eliminating hours that you'd spend combing through Excel sheets.
Accuracy – Investing in an app for employees to clock in and out takes the guesswork out of the equation. It records all the hours worked, down to the second, giving you accurate reports.
Real-time data – You can see how many hours each employee has worked and how much you need to pay at any given time. The data is real-time, and you don't have to wait until the end of the week or month to calculate payments.
Flexibility – If employees work in the field, they can add additional information as needed, to account for hours spent on business-related activities like meeting clients.
Types of Employee-Time Attendance Solutions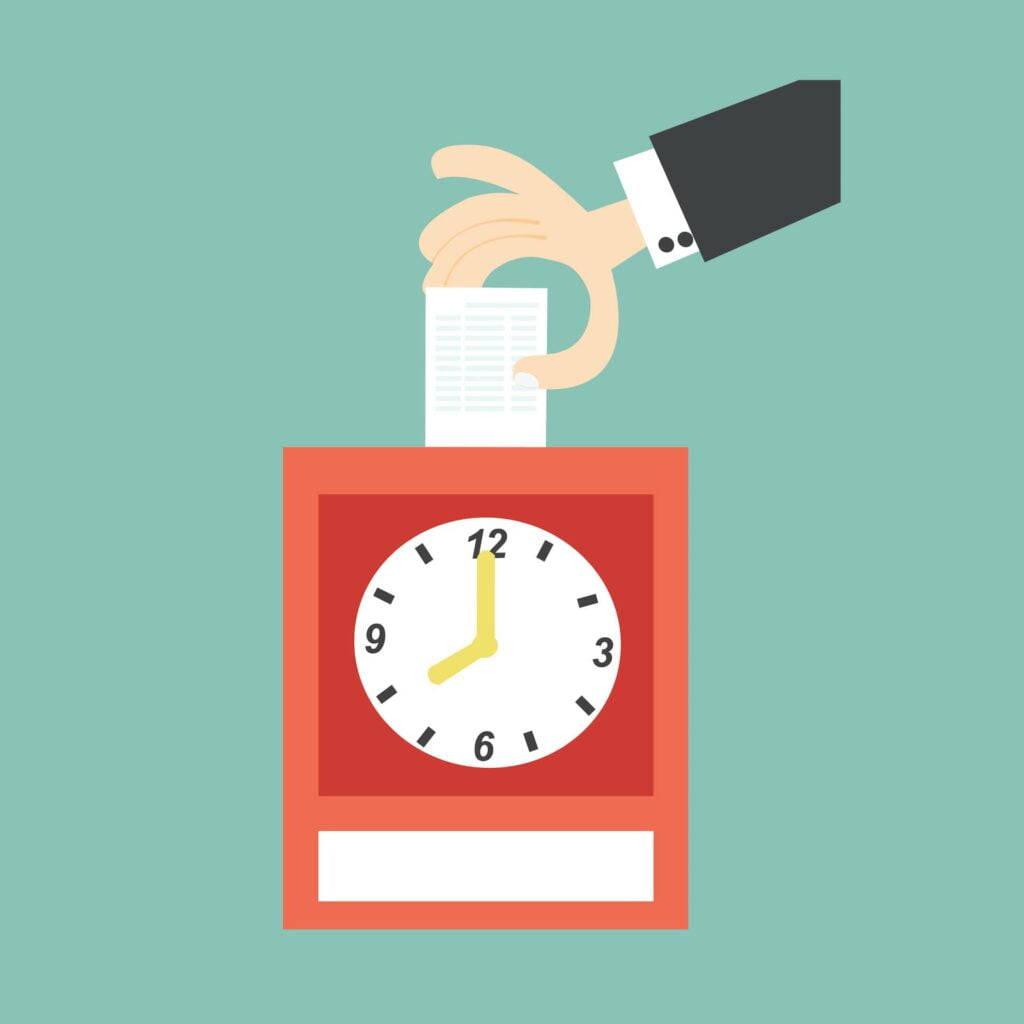 There are several types of employee-time attendance systems that you can implement in your company. They range from the traditional pen and paper method to advanced employee tracking software solutions. Each has its pros and cons, and it all boils down to which type will be perfect for your kind of business.
They include:
Spreadsheets – Google Docs, for instance, comes with Google Sheets that makes it easy for collaboration. If you are highly skilled, you can create macros and formulas to track hours. The spreadsheet shows who made the changes, and when, thus allowing you to track changes whenever they are made.
Biometric and fingerprint systems – These systems take employees' photos or fingerprints when they clock in. Other systems use time-clock hardware where employees place their hands in the scanning area, and they are instantly clocked in.
Web-based systems – Time and attendance clock-in systems can be integrated into computer systems, and they are ideal for remote workers and in-office workers. Employees can clock in and out, track their work progress, and request time off, among other functions, via the platform. These systems can be accessed from anywhere, so long as there is an Internet connection.
Mobile-based systems – Just like web-based clock-in systems, mobile-based systems ensure that employees can clock in and out from wherever they are. You will even find GPS tracking apps that allow management to see where employees logged in from.
Before you choose the kind of clocking system to implement in your company, you might want to think about your business needs. Since each business has a unique setting, what works for one company may not work for another.
Things to Consider in a Clock in Clock Out System
Here are some of the factors to consider when choosing an employee clocking in and out system:
Do you only want to track time or also employee activities?
Do you need photo capture? An app like Traqq takes random automated screenshots in the background, making it easy to track employee productivity. This way, you don't need to micromanage employees since you can see what they are working on right from the app. Don't worry, the screenshots are blurred to hide sensitive employee data. You can also take video recordings if the option is enabled by the account owner.
What problems are you trying to solve in your company? For example, if buddy punching is a real issue with your employees, time clocks can help resolve such problems.
The right work clock-in system will have features that you need to help you run your business seamlessly. Some of the features to look out for are:
Easily customizable
Mobile support
Task tracking and activity monitoring
Timesheets calculator
Time adjustment options
Automated payroll processing
Smart alerts and notifications
Reporting feature
How to Implement Employee Clock In System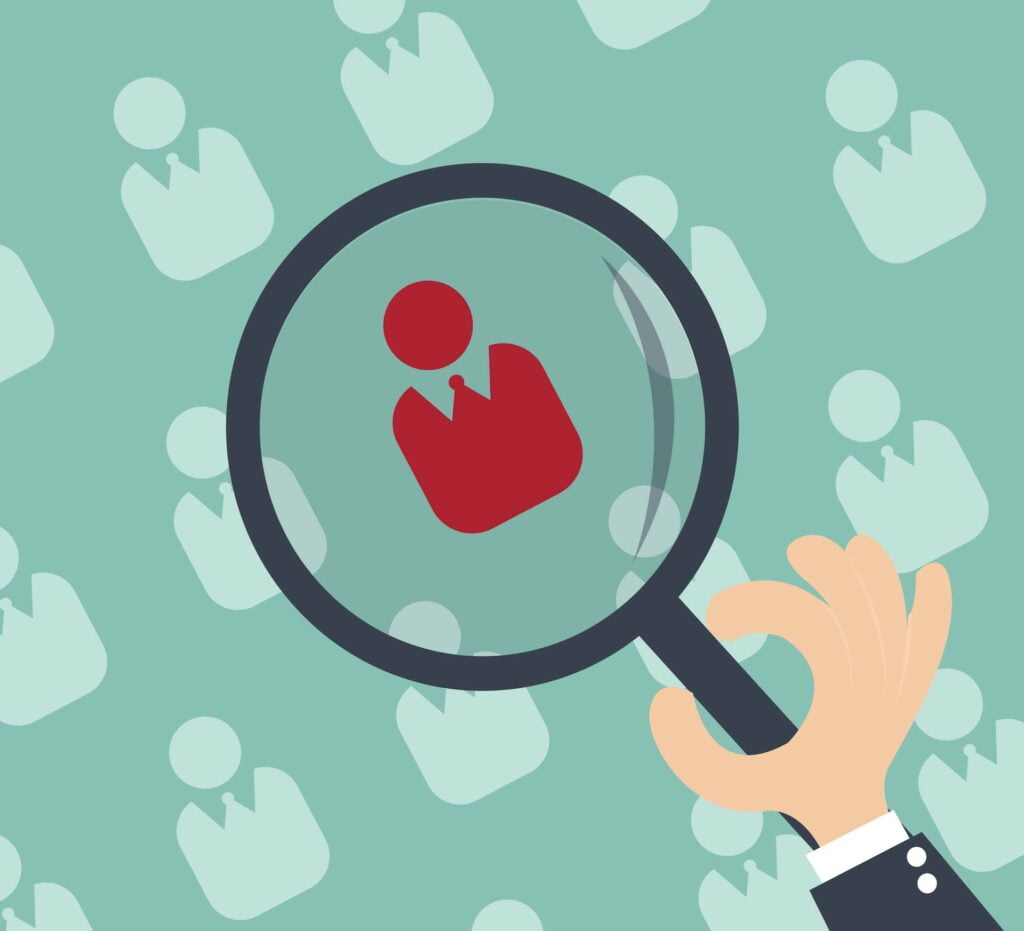 Transparency
Before you introduce a clock in and out app to your team, make sure they understand why you want them to use it. More often, employees feel like they are being spied on by management through time tracking apps. Since you don't want them to start thinking you don't trust them, honesty is your best policy.
In reality, time trackers are used for employee monitoring, not spying. They help managers know how working hours are spent so they can estimate the duration it takes to complete projects. With that information, clients can be charged accordingly. It is especially useful for remote workers working from different geographical locations – it makes collaboration easy.
Make it clear how the clock-in system is also a good thing for them by sharing some of the benefits they stand to gain.
Remind Employees to Clock in and Out
It is important to track the time daily. When starting out, employees can easily forget to clock in and clock out. Every second counts, including those spent with clients. Remind them to clock in as soon as they get to the office (or start work for those work remotely) and to clock out the moment they pack up for the day.
Use the Time Clock System Company-Wide
Don't use employee clock in and out system on a few departments. Employees in those select departments might feel scrutinized and start thinking they are being targeted. While this might be true, you don't want to make it so obvious!
It is better to introduce the system to the entire company. Plus, it makes it easy for your HR and accounts departments to get all the data they need from one platform.
Keep Lines of Communication Open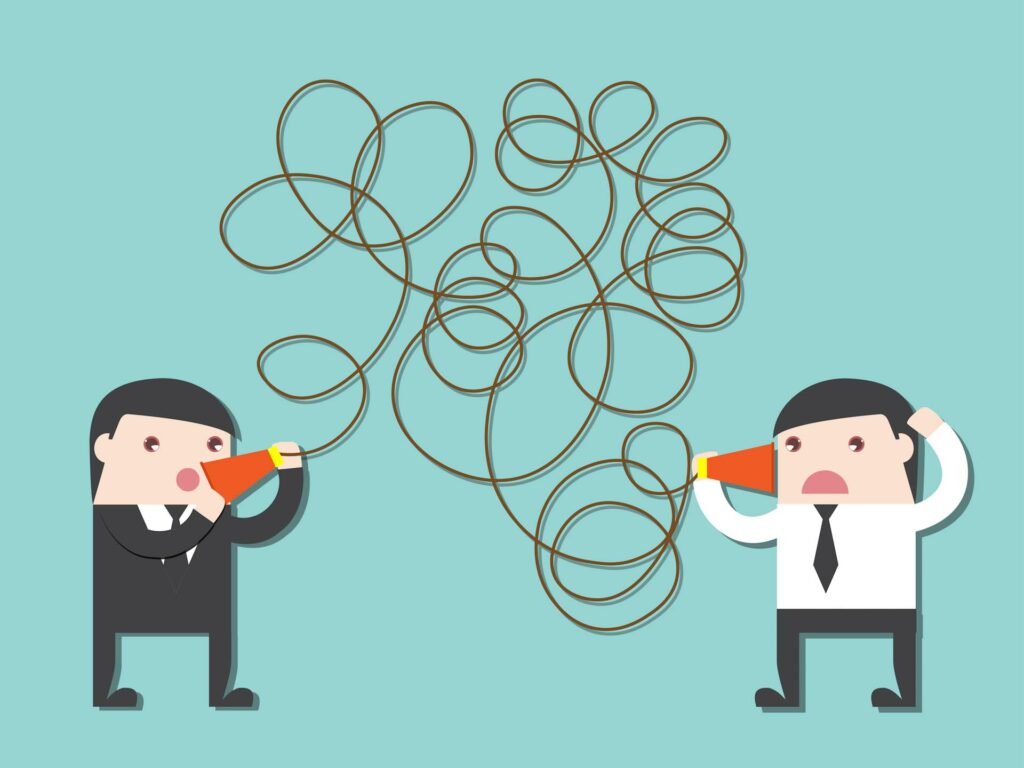 In the spirit of being transparent, allow employees to contribute to various issues like customizing the time clock system. For example, you can ask them to think of categories that should be added or removed from the system. A time tracking system is flexible and lets you customize it to fit your specific business needs.
You can include categories like 'Meeting', 'Employee Training', 'Copywriters', 'Designers', and so on. Keep in mind that not everything needs to be tracked. Things like bathroom breaks need not be tracked.
Here are the top 5 best time clock apps that you can check out right now:
1. Traqq – Best for all Business Sizes and Freelancers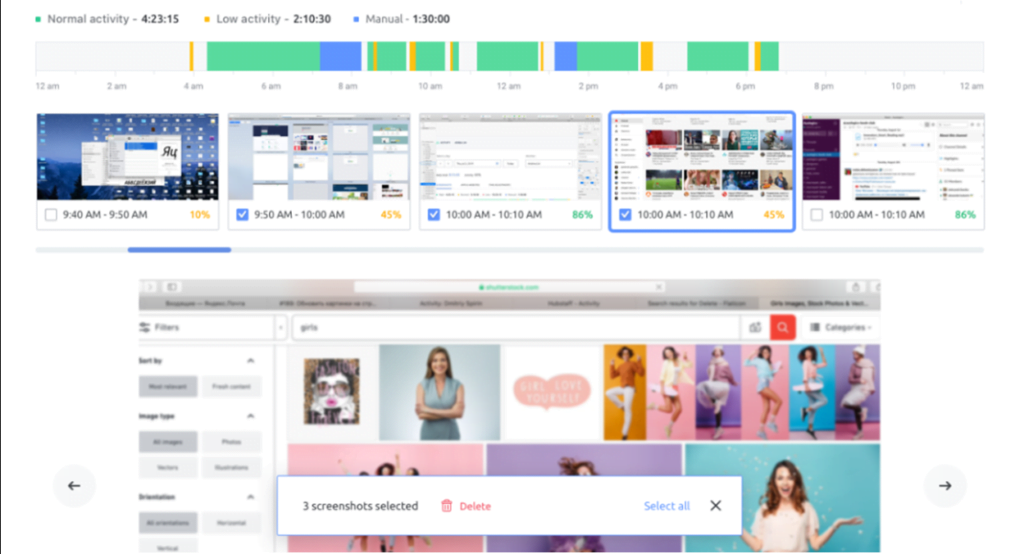 Traqq is an innovative time tracking app that contains an employee clock in clock out system. The software offers both employers and employees the benefit of tracking productivity and ensuring accurate billing. The built-in timer allows you to track your working hours and stay ahead of your tasks.For freelancers, this will ensure fewer disputes.
The clock in clock out feature is simple to use. All you need to do is click "Start" when you begin your shift and "Stop" when you are done for the day. Traqq is more than just a clock in clock out app. It helps you monitor employee activity and analyze their performance levels. Additionally, employees can track their productivity and adjust time manually to account for billable hours when on a client meeting.
That info will come handy when calculating billable time and invoice processing.
2. Toggl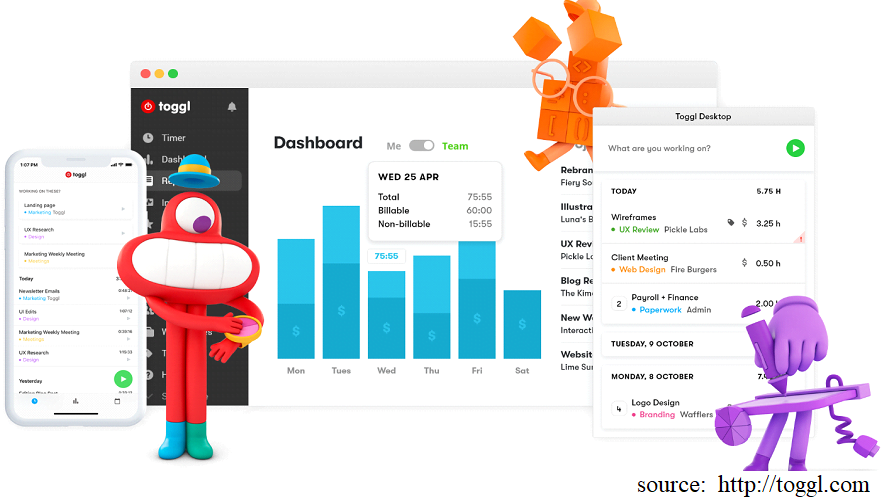 Toggl allows users to clock in from any location with just one click. It comes with several useful features to suit your business needs, including payroll integration, time reporting, time tracking, timesheet audits, and reminders.
3. TimeCamp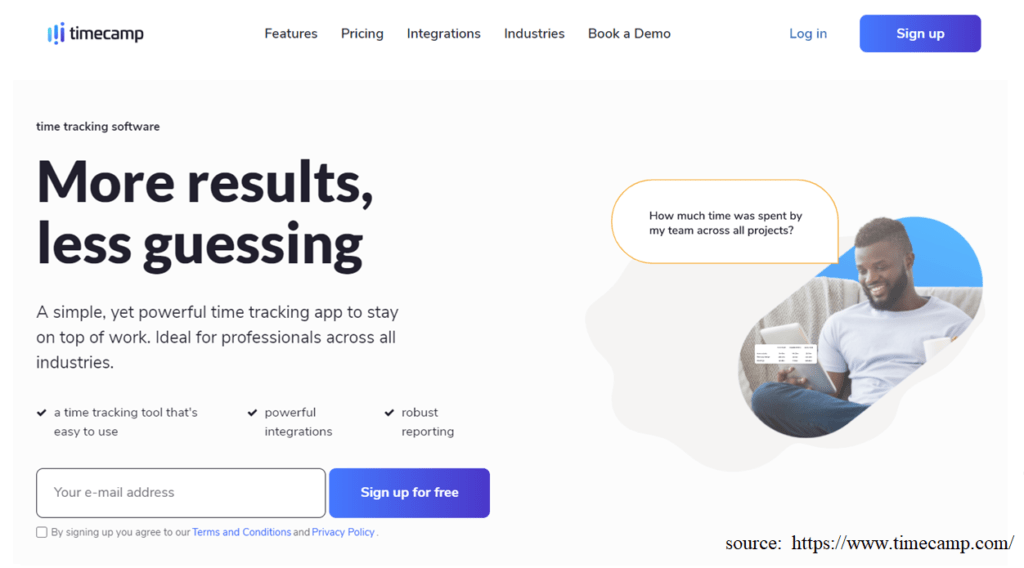 TimeCamp is a time tracking software that supports both manual and automatic time tracking. It comes with features like time management, attendance and time off, invoicing, graphical timesheet, as well as billable time.
4. Homebase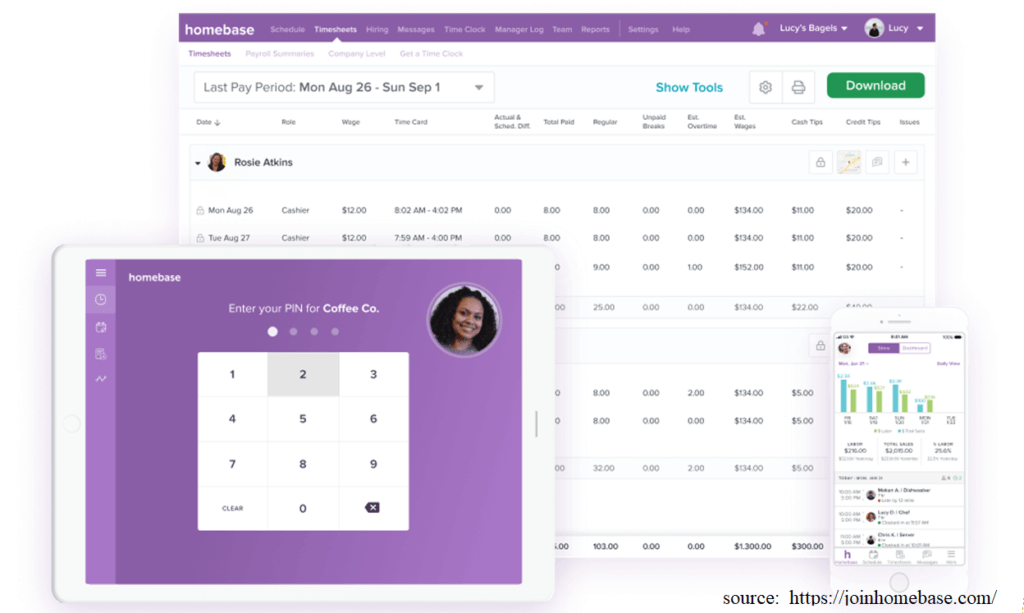 Homebase supports GPS tracking, making it ideal for managers who want to track employees working at a location. The app supports offline mode and allows you to track paid and unpaid breaks.
Since the app is cloud-based, it can be used on any web browser, computer, or mobile device.
5. Paymo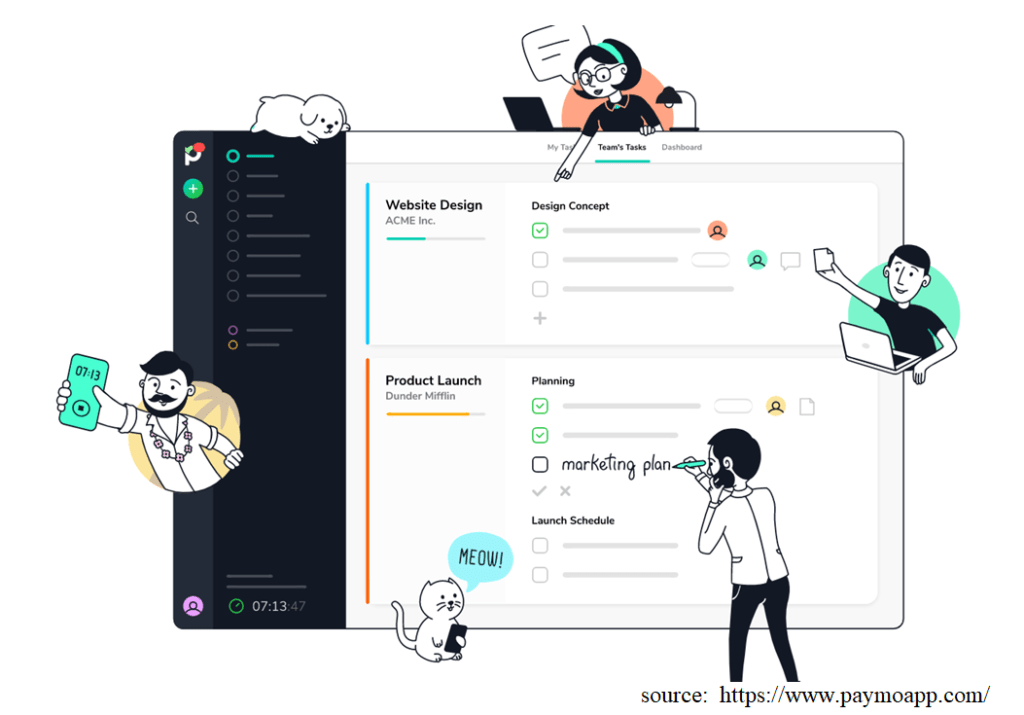 Paymo allows users to register time in multiple ways; through a mobile app, web timer, desktop widget, and click and drag method. It lets users customize timesheet settings to make it more personal. It also provides live reports that show the progress of projects.
There you have it! Employee time tracking has greatly advanced in recent years. If you are still using pen and paper, you are missing out on the convenience that the digital clock in clock out solutions are offering. So, make the switch today and see what difference that makes for you and your business.