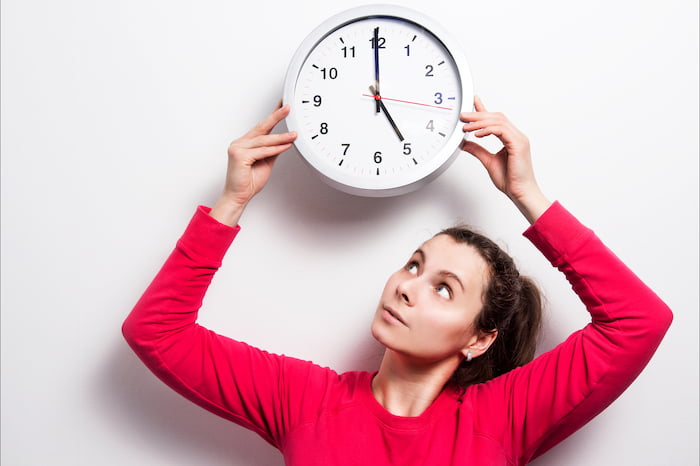 According to a recent Gallup survey, over half of US employees want to continue working remotely even after the pandemic has died down. Since the work-from-home movement is here to stay, organizations must continue to find efficient tools to ensure productivity in the setup. Of course, it's important to find practical apps that will simplify HR functions like recording work hours. Thankfully, employees no longer need to create timesheets manually.
When you search online, you will find a wide selection of employee time and attendance trackers. Do note that many of them are paid products. Of course, before you make a financial commitment, you must try out the features of the app you want to buy first, ensuring that they are what you need. So, if you're looking for free time clock software, you've come to the right place. Some of the apps reviewed in this article are entirely free, while others are paid products that come with free trials.
Traqq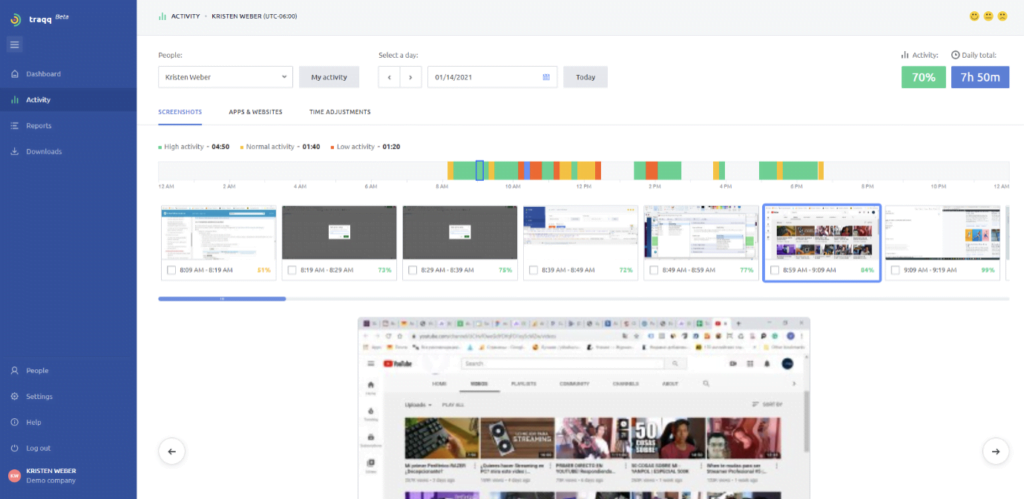 Traqq is one of the few free employee time clock apps that offer comprehensive features. With this tool, you can monitor the work hours of your team members, no matter where they are in the world. You can check who's working and who's not in real time. Moreover, you will know what each employee is working on. Traqq has a monitoring feature that checks the websites and apps that a person uses. It even tells you how much time they spend on each activity, allowing you to identify productivity leaks.
What's great about Traqq is that it is more than just a tool for punching in and out. This time tracker also records activity levels and presents the data in a detailed online timesheet. All the while, Traqq still promotes secure and ethical employee monitoring. It takes random screenshots and video recordings of a user's desktop. Despite that, the tool intentionally blurs the images to an extent that prevents sensitive information (such as passwords and private messages) from being visible. The best part is, all of these time clock and tracking features are free. There are no restrictions on the functionalities you can access on Traqq.
On the Clock

If you're looking for a tool with advanced clock-in and clock-out features, you should check out On the Clock. This free employee time clock app can help you manage employee attendance and timesheets efficiently. You can let your workers use its web-based version or mobile app to punch in and out. On the Clock is also a time clock app with GPS geofencing and tracking. So, you can limit punch-in permissions to particular locations.
On the free version, you can access all the features we just mentioned. However, you can only have up to two users. This can work if you're handling a small team. Now, if you have three members and more, you'll need to upgrade to the paid version. There's also an additional fee if you want to get the fingerprint clock-in feature.
Open Time Clock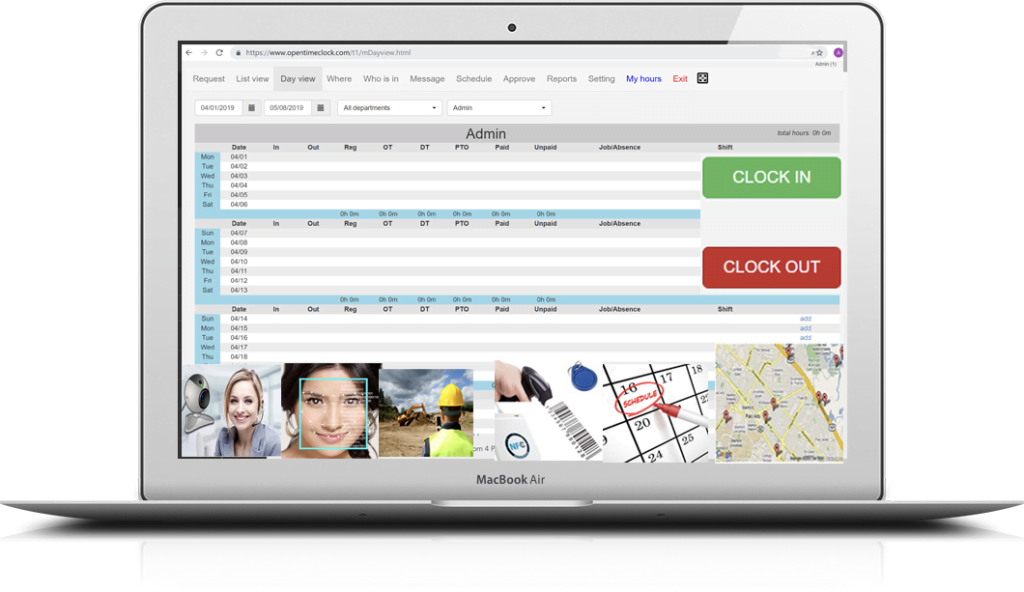 Open Time Clock is a free time clock app that allows people to use barcodes and RFID to punch in and out. If you're worried about time theft or buddy clock-ins, you can use the app's web camera. It even has a GPS location tracking feature, which makes it an ideal employee time clock app for workers who are always on the go.
You can also use Open Time Clock to track vacation days, absences, and regular shifts. With the free version, you can have an unlimited number of users. You can also access all the features except face recognition and reporting. You can only access them through the paid plans.
ClockIt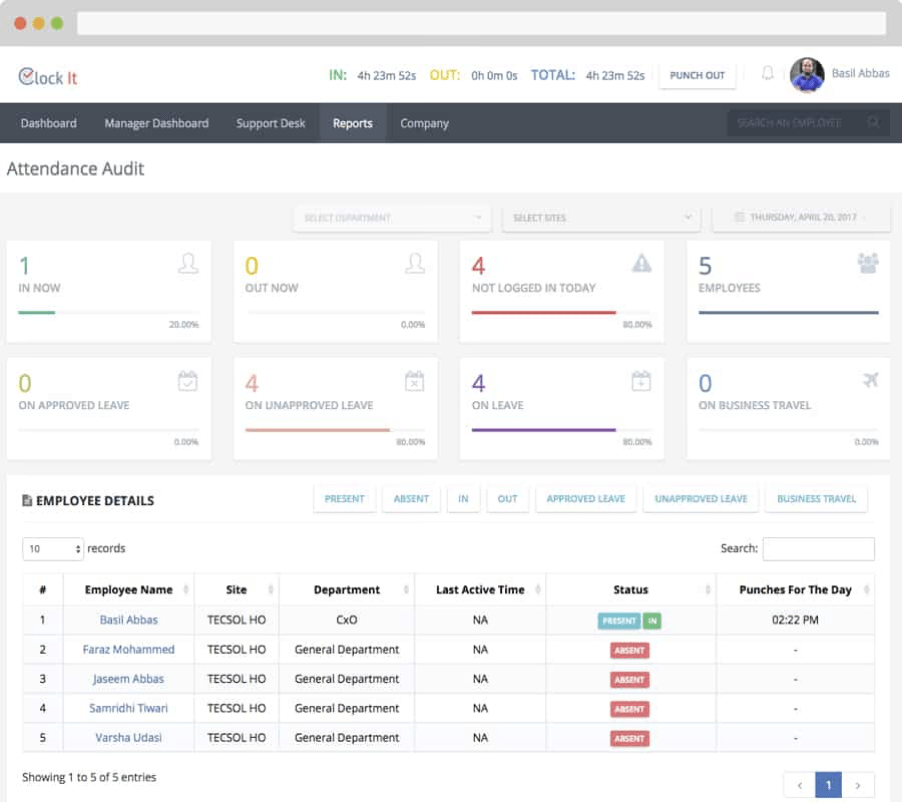 If you want a tool that tracks attendance and billable hours, consider using ClockIt. It is an employee time clock app that allows people to punch in from a location approved by a manager. You can also check the dashboard and see who is present and absent in real time.
The free version of ClockIt comes with the clock-in function, which you can use on your mobile device or desktop browser. What's more, you can have unlimited users at no cost. Now, you can access more functionalities when you go for the paid versions. With a monthly fee, you can enjoy key features like GPS tracking, workforce automation, reporting, shift scheduling, and leave accruals.
Homebase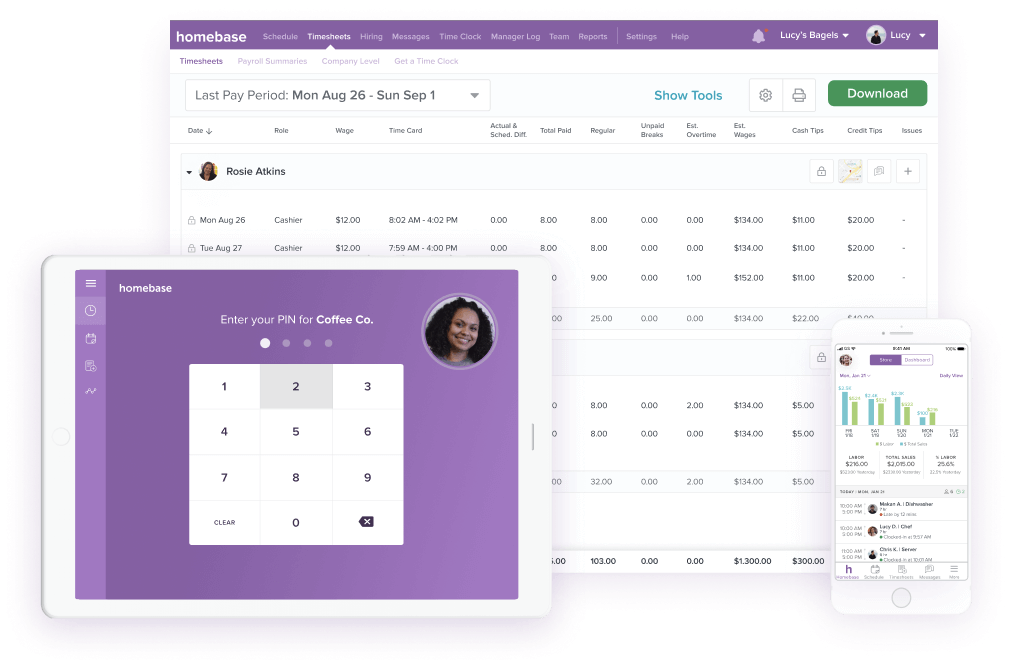 With Homebase, you can monitor the attendance of your team and determine where and when they start their work hours. With this feature, you can easily identify who's skipping breaks, running late consistently, or working long hours. In a way, Homebase can help you comply with labor regulations for overtime work.
The free version of Homebase is available for an unlimited number of users. However, everyone must use the app from a single location. Now, with the paid version, you can access extra features like scheduling, messaging, and labor cost management.
FindMyShift
On FindMyShift, with a few clicks, you can manage attendance rosters. It allows you to review, approve, and reject shift requests from employees. Moreover, on the app, you can see when your employees start their workdays. Having this tool will ensure accurate payroll processing.
With the free version of FindMyShift, you can have up to five users. You can also access a week of historical data and a week of forward planning. Moreover, you can use the app's three-week on-screen editor. Now, if you have a bigger team, opt for one of the paid plans. The Starter plan can accommodate up to 20 members, a year of historical data, and three months of forward planning. What's more, with it, you can access the app's six-week on-screen editor.
Open SimSim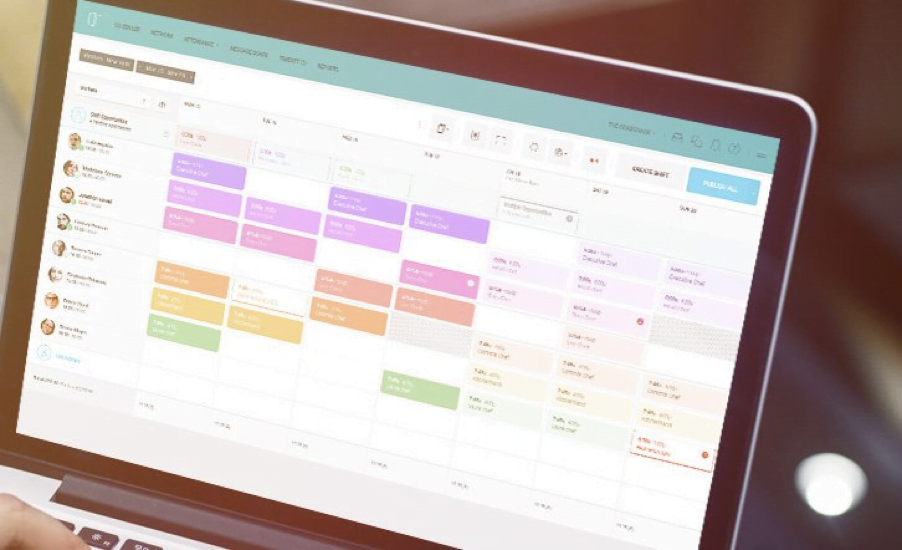 Open SimSim is more than just a simple employee time clock app. It's also a tool for managing workloads, fostering effective communication, and monitoring shift schedules. With Open SimSim, you can get insights into your team's overtime, labor, and cost indicators and thereby make data-based decisions for improving your company's internal operations. What's more, you can use Open SimSim on various devices and platforms. Indeed, it makes clocking in and clocking out convenient for every member of your team.
Whether you use the free or the paid version of Open SimSim, you can have an unlimited number of users. The free version is good enough for small teams. However, if you upgrade to the paid version, you can access extra features like payroll export, tardiness notifications, and automated clock-outs.
When I Work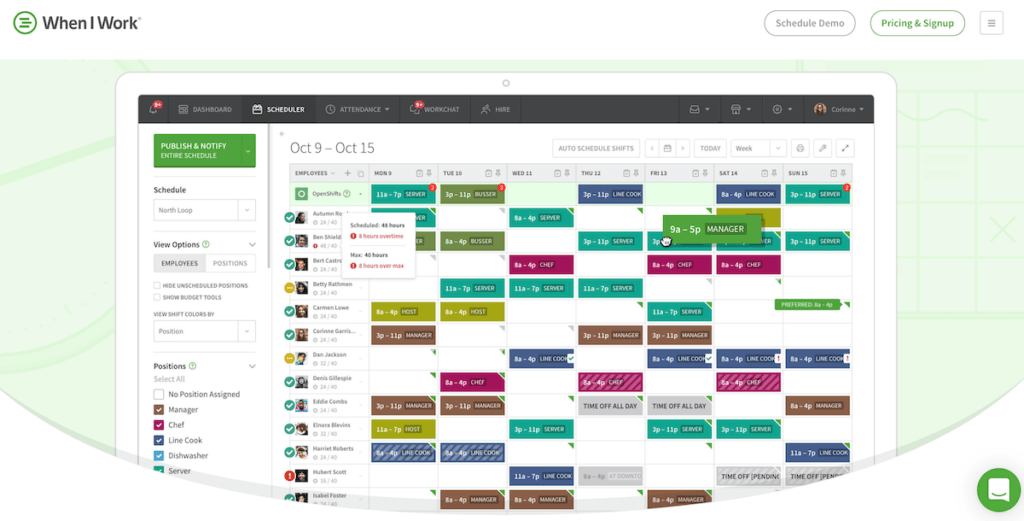 When I Work can help you manage shifts and tasks. Moreover, it lets you monitor team performance and process payroll. When I Work also has a messaging feature that helps facilitate team communication and information sharing. You can even use the tool to approve and reject vacation requests, which makes absenteeism management easier.
Whatever the size or specialization of your team is, you can use When I Work. If you're going to use the free version, you can have access for up to 75 users. That's already an impressive number. However, all team members must be in the same location. If you have a geographically scattered team, you'll need one of the paid versions. Moreover, they come with additional features like labor reports, overtime visibility, and task lists.
Time Clock Wizard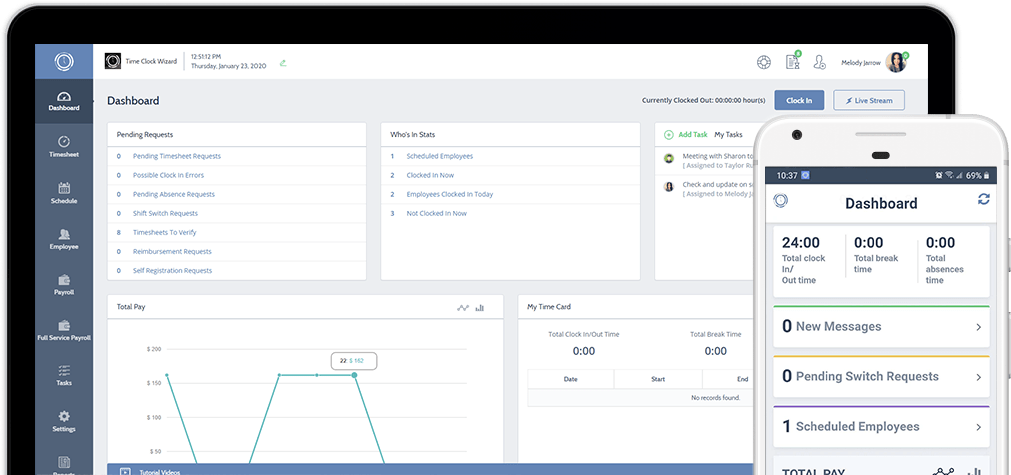 Time Clock Wizard is another free employee time clock app that lets employees punch in and out with ease. Managers can also use this tool to see the time and location of every team member's clock-in or clock-out. Time Clock Wizard even shows you what device an employee used to log in/out.
Regardless of the size of your team, you can use Time Clock Wizard for free. Even without paying a fee, you can access its clock-in and time tracking features. What's more, you can rely on the program's customer support. Now, if you want employee scheduling, mobile app access, and timesheet reports, you'll need to upgrade to the paid version.
So, What Is the Best Free Time Clock Software?
When choosing a time clock app, you need to determine what features you need and how they will serve your business needs. Some companies would need an attendance system that offers biometrics, geotechnology, and PTO management. However, most of these features are only accessible on the paid versions of apps. Most importantly, most free time clock apps have limited functionality.
Thankfully, you can always rely on Traqq to provide all the features you need to create accurate timesheets and invoices. You can download it for free and access all its time tracking and reporting functions. With Traqq, you can monitor attendance, tardiness, and employee performance at no cost.