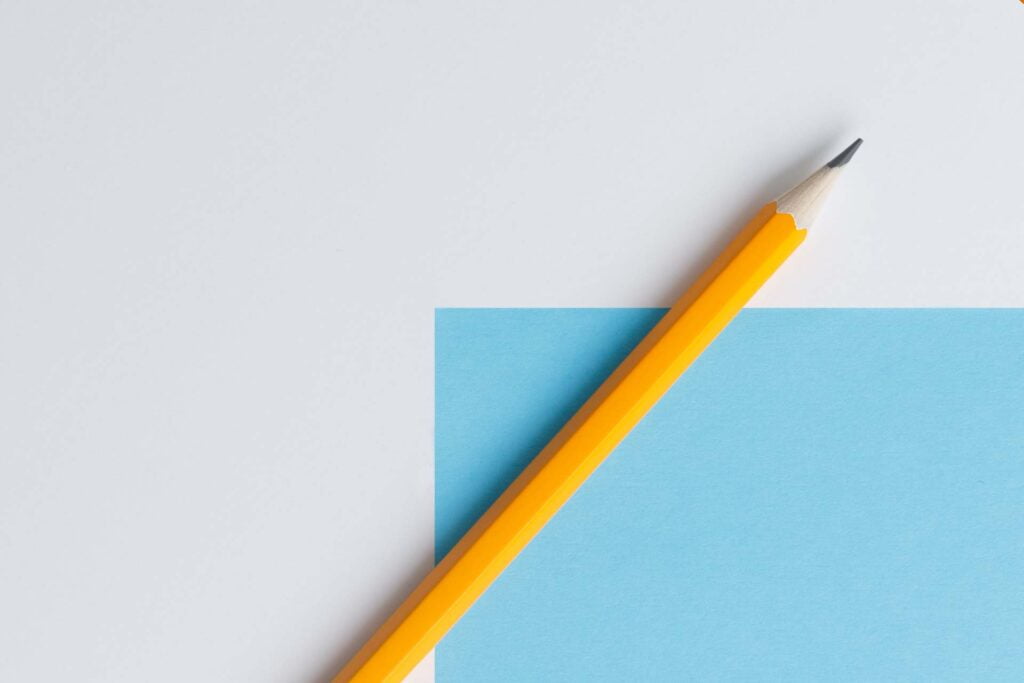 Whether you work from home, manage a small business or supervise a team of remote workers, you must find a way to prioritize the daily tasks and ensure that everything is on track. The thing is, each day brings new tasks, and managing them can be quite a challenge.
To spend less time trying to remember that one task that you were supposed to do at 10 AM, you need to implement the use of checklist apps. These are apps designed to track your tasks throughout the day to help you manage your time and become more productive at work.
Before we dig deep into our review of the best checklist apps, here's a summary of what a checklist program is, what it does, and things to consider before choosing one.
What Is a Checklist Application?
An online checklist app is an effective digital solution for managing your to-do lists – it makes it easy for you to take control of your day. These apps work the same way you write your daily tasks on paper – only they are paperless. They allow you to create your to-do lists online using any of your devices, including smartphones, tablets, and laptops.
Some apps are offered free of charge, while others require that you pay for the premium services. Checklist apps come in handy when you want to keep track of your tasks so that you don't leave any jobs pending. A checklist app will
help you easily collaborate with your team,
send you task reminders,
let you track the progress of projects and tasks,
help you improve efficiency and productivity,
make business operations smoother,
let you get an overview of your tasks,
help you find ways to improve your response time, and
allow you to spend more time on important tasks so that you can hit your daily, weekly, and monthly targets.
There are hundreds of thousands of to-do list apps out there, making the process of choosing one a task by itself. To prove this, just take out your phone and go to the App Store or Google Play Store. Search for "Checklist apps", and you will be overwhelmed by the countless results that will be displayed on your screen.
Before choosing a particular daily checklist app, here are a few factors to consider:
Is it a free checklist app?
Does it allow team collaboration?
Does it support multiple devices and operating systems?
Is it easy to use?
Does the app send alerts or notifications as reminders?
With that in mind, here is a list of the best checklist programs for better task management: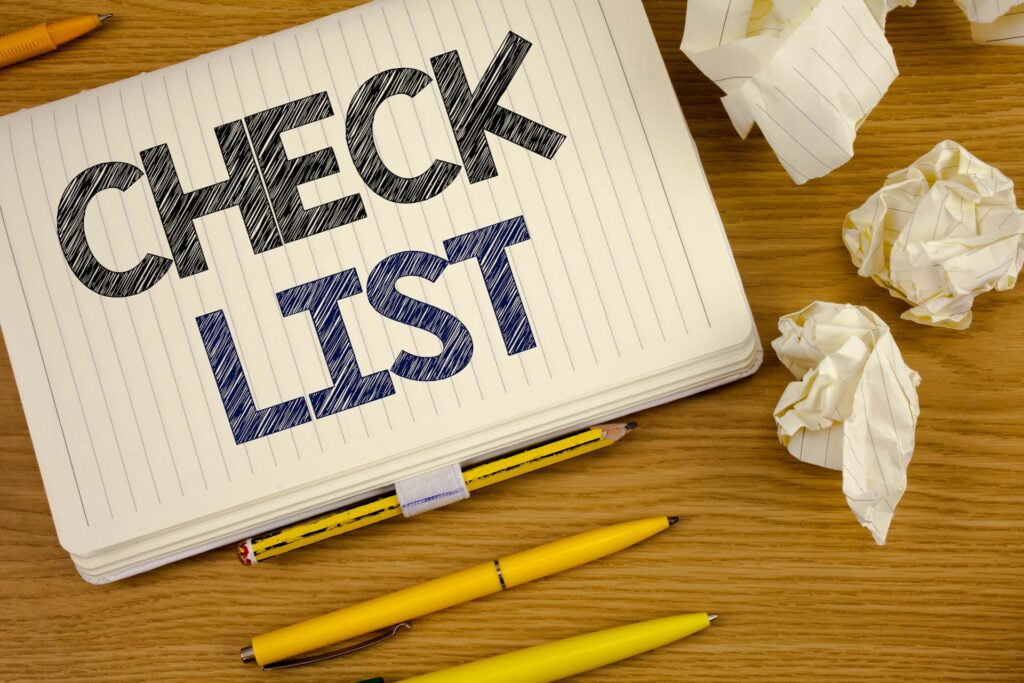 1. Evernote (Price Range: Free | $14.99 for a business account)
If you are looking for an app that captures all your notes, ideas, projects, and to-do lists in one place, Evernote is the right choice for you. With this app, note-taking isn't limited to one method: you can use voice memos, photos, videos, full lists, PDFs, and even Word documents.
The best part about Evernote is that every time you add a note, it is synced across all your devices.
To access files offline or protect your notebooks with a password, you have to upgrade to the premium version, which will cost you $8 monthly or $70 annually.
2. Workflowy (Price Range: Free version | Pro version at $4.99 per month or $49 per year)
Workflowy is a simple but elegant app for those who love to make to-do lists. It is highly responsive and also allows users to share the lists. You can use Workflowy to create any type of to-do list, whether it's a shopping list, house chores, or a list of tasks for your roommate.
The free version comes with certain limitations. For instance, you are only allowed to add no more than 250 items to your lists. To remove these restrictions, you need to upgrade to Workflowy Pro, which allows you to add an unlimited number of items.
The paid version also gives you the option to protect any list you share and back up your data to a Dropbox account.
3. Any.do (Price Range: Free version | Paid version from $2.99 per month)
Any.do comes with task and subtask options that make it easy to create tasks and check them off when done. To make your work even easier, you can create to-do lists using your voice – a feature that most checklist programs don't offer.
Another great feature is called 'Plan my day', which comes in handy for people who forget to do things. This feature forces you to schedule when you will complete tasks so that you remember to do them.
Additionally, Any.do integrates with Outlook calendars and Google so that you can view your appointments and tasks in one place. The app works on nearly every platform, which means you will receive task reminders wherever you go and on whatever device you are using.
The web and desktop versions can feel cluttered and clumsy. That's why most people prefer the sleek design of the mobile app.
4. TickTick (Price Range: Free version | Paid version from $3 per month | $28 per year)
TickTick is a great app that can be used on multiple platforms, and no matter the platform you are using, the app feels native. Adding tasks to your to-do lists is easy, and you can organize tasks according to lists, due dates, and tags.
It allows you to set reminders so that you can focus on the tasks at hand. You can also collaborate with others by sharing lists and assigning tasks on the go.
Integration with third-party calendars is also a welcome addition for those who want to sync all their tasks and appointments in one place.
5. Things (Price Range: Details below)
Now going under the name Things 3, it sports a minimalist approach that allows you to organize and execute your tasks effectively. The clean interface looks pretty easy to use, and the design is quite sleek. However, not everyone likes the simple design, and some may find it too basic.
Things 3 is only available on Macs and iOS devices. And even so, each app is sold separately. In other words, if you want Things 3 for your iPhone and Apple Watch, you will pay $9.99. Getting Things 3 for your macOS and iPad will cost you an extra $49.99 and $19.99 respectively. As you can see, the whole package will cost you around $80.
You will find useful features on Things 3, such as visual cues that show your progress, including how much work you have left.
Things 3 offers support for Apple Watch, which enables you to check things off on your Apple Watch.
6. Google Keep (Price Range: Free)
Google Keep is not just a note-taking app but also a good to-do list app that lets you create to-do lists and share them with friends, family, and team members. You can add lists, photos, voice memos, and notes without much of a hassle, and all the tasks can be color-coded for better coordination.
A great feature of Google Keep is location-based and time-based reminders that help you to keep track of tasks regardless of where you are. Likewise, you can use the app across multiple devices.
Plus, it is a free checklist app that offers most features found in paid software.
7. Todoist (Price Range: Free | $3 per month | $29 annually)
Todoist has been on the market for a long time, but its features are becoming more powerful every year. And just like many to-do list apps, Todoist allows you to color-code tasks and organize them by date. The sign-up process is simple, and you can use your Facebook profile or Google account to sign up.
The design is user-friendly, and you can even create subtasks, dependencies, projects, and subprojects.
The good thing about Todoist is that it is available on all the major platforms, including iOS, Android, and Windows, and has plug-ins for Gmail, Outlook, and Thunderbird and add-ons for Chrome and Firefox.
It also integrates with services like Calendar and Google Drive. While the free version has limited features, the premium version allows you to set reminders, comment on tasks, and use color-coded labels. It comes with numerous preset templates to help you get started.
8. Remember the Milk (Price Range: Free version | Pro version for only $39.99 per year)
Don't let the name fool you. Remember the Milk is a noteworthy checklist app where you can put down all the simple random stuff that requires your attention. It allows you to make tags for literally anything, making it a pretty good personal application.
Its simplicity is what makes the application appealing. Users can add tasks and group them by priority. Once you are done with each task, you just check it off. The Smart Lists feature highlights the most important tasks so that you never miss a deadline.
The app also breaks down tasks into subtasks, making them more manageable. Plus, it syncs with all your devices so that you get reminded of your tasks wherever you go.
9. Microsoft To-Do (Price Range: Free for everyone)
With options to integrate with Outlook.com and Microsoft 365, Microsoft To-Do is a great application for personal use and teams. It allows you to import tasks from other tools, such as Wunderlist, or you can create new ones from scratch.
If you don't complete a specific task, you can just continue with the pending task without having to rewrite the entire list. Its best feature is probably 'My Day', which prioritizes tasks by due date. The tasks are also color-coded in order of priority.
Additionally, you can set reminders to keep your tasks on track.
10. OmniFocus (Price Range: $39.99 for Standard version | $79.99 for Pro version)
OmniFocus is a to-do list specifically designed for iOS and macOS users. It uses color-coded labels to make organizing your tasks easy. Built for individuals following the 'Getting Things Done (GTD)" philosophy, OmniFocus comes with an array of dedicated features that are suitable for any organizational system.
The app also offers customizable tags designed to make task tracking and monitoring more efficient. On the home screen, the app features a summary of all your upcoming to-dos, each color-coded according to its priority.
If you prefer simple and direct checklist apps, OmniFocus might not be your first choice. However, if you don't mind a bit of a learning curve, then you will find the app interesting.
Manage Your Time with Ease
Whenever you want to get things done quickly and efficiently and record every single minute, we recommend using Traqq, which is project management software that offers automated tracking. Also time management software, Traqq allows you to easily monitor your time so that you know what apps and websites you spend it on. This way, you can find ways to balance your time and become more productive.
With Traqq, you don't have to worry about losing track of time and ending up overworking. You will get notified of each hour worked so that you can monitor your progress.
The app can be used by both employees and employers to record billable hours, monitor productivity levels, and coordinate teams. Since both employers and employees have access to reports and timesheets, they can analyze the data and use the information to gauge performance levels and find weak points.