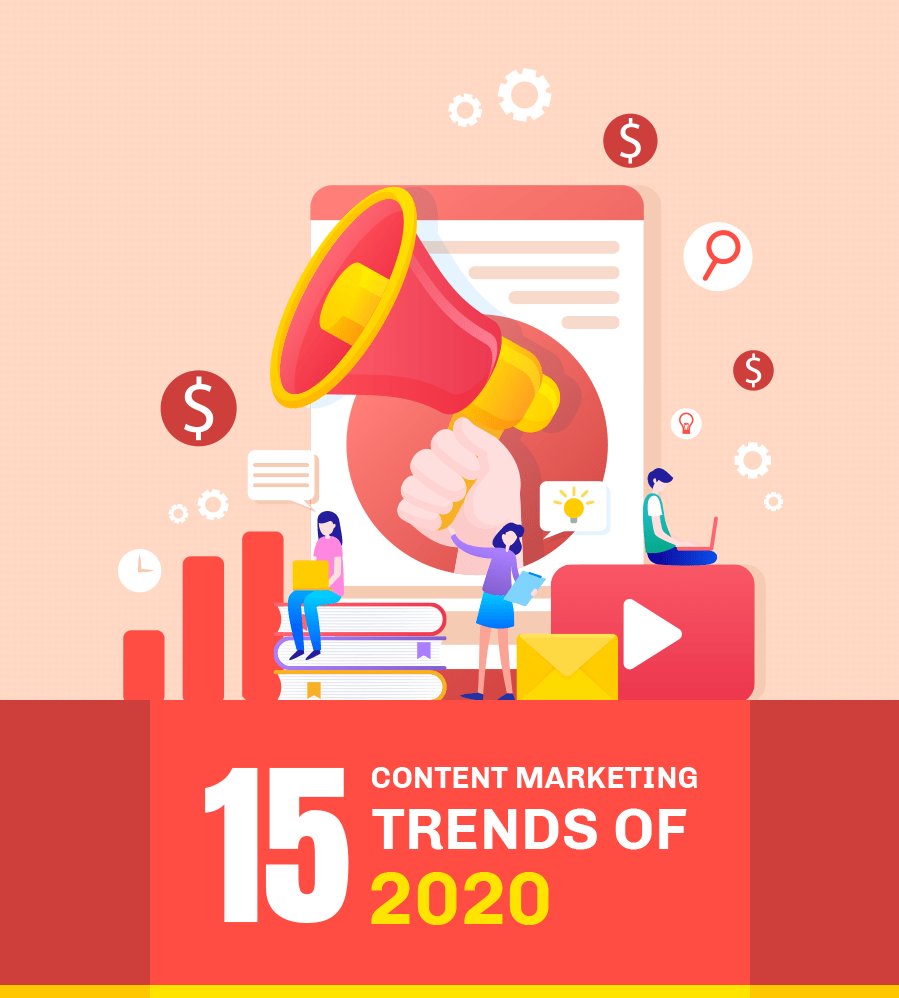 Content marketing has always been an ever-evolving landscape. Every year there are exciting developments shaping the content marketing industry. 2019 was no different — Google's BERT update, the rise of TikTok as a major social media platform, the death of Google+ — it certainly was a lively year.
To give you a brief summary, in 2020, businesses that create video content, focus on enhancing user experience (UX) and personalize their marketing messaging will dominate. Furthermore, conversational marketing (with chatbots) will go mainstream, while micro-influencer collaborations will occupy center stage. Not to mention brands will have a special focus on increasing expertise, authoritativeness, and trustworthiness (E-A-T), garnering more and more user-generated content (UGC), and optimizing their content for voice search.
So, as we welcome 2020 (along with a whole new decade), let us take a moment to look at what's trending upward and could be a promising marketing investment for your brand, based on all we've seen in the yesteryear. Check out the infographic below which neatly outlines 15 trends that will shape content marketing in 2020, courtesy of Growfusely.
Of course, not all of these trends are relevant to your business. But keeping them in mind could prove to be useful when forming your 2020 content marketing strategy.