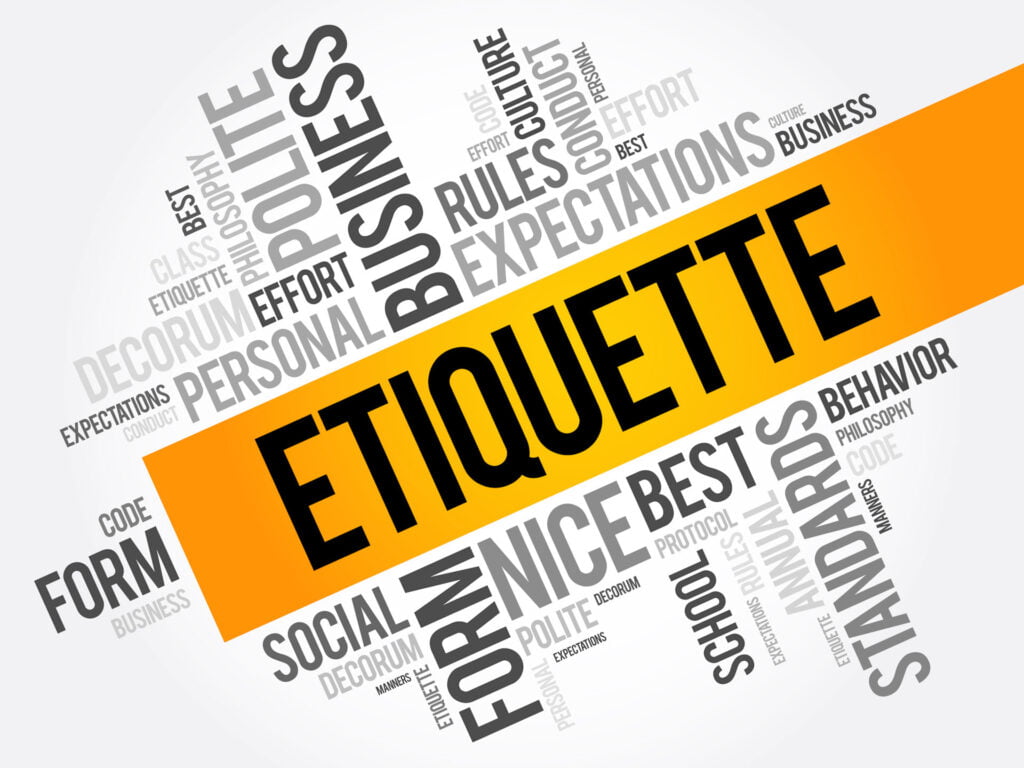 The shift in the job market due to the COVID-19 pandemic has been historic. Effectively, millions of employees around the world found themselves struggling with remote work. The transition hasn't been easy since there's no clear-cut manual for remote working.
Now that many businesses are operating remotely, the rules have changed with the shift in the environment. The basic rules that defined a professional attitude no longer apply. These were the unwritten rules that we just somehow knew we had to follow without being told. In addition to setting up a distraction-free workspace and managing your time, there's a lot of etiquette norms to follow when working remotely.
Remote Work Etiquette Best Practices
Communicate, Communicate, Communicate
The first rule for successful remote work is communication. With no water cooler chats or co-workers murmuring down the hall, you may feel very lonely. Moreover, it's very easy to fall out of touch with colleagues. That's why maintaining excellent communication is paramount.
One common issue with virtual communication is misinterpretations and misunderstandings. To help avoid this and other communication issues, here are tips for effective communication etiquette:
Prepare Appropriately for Video Calls
Technology may be advanced, but it's not flawless. Your company may already have determined the communication tools to use and set the communication guidelines. However, you need to play your part and prepare for video calls well in advance. Here are some tips:
Make sure you've dressed appropriately. Moreover, avoid dressing too casually. Office professionalism should still be maintained even when working from home.
Ensure that your audio and video software is functioning properly. Test to check that the camera is at eye level and your internet is stable.
Make sure your background is tidy and appropriate for a remote meeting. You don't want to embarrass yourself in front of coworkers with a background filled with piles of dirty clothes or children jumping all over. For convenience, you might want to consider having a wall or bookshelf as a background – nothing too distracting.
Speak clearly and concisely. Virtual communication is nothing like person-to-person speak. Expect a two to three-second delay after a coworker/manager speaks. That's why it's important to pause before asking a question. If it's a video call, you may want to raise your hand when you want to ask a question.
Make sure you're visible. Due to different time zones, some virtual meetings may happen at night. So, if your home office does not have sufficient lighting, you might not be visible. When on a company video call, it's important to make sure that everyone sees you. As such, set up your room so that it's well lit and ensure the light source is in front of you.
Never take video calls while driving or walking. Effects like wind or cars passing by might interfere with the quality of the call. Not to mention, it's dangerous to take a video call while driving. If an urgent or important call gets you on the road, park somewhere safe before taking the call.
When chatting on a messaging app like Skype, WhatsApp, or Slack, use emojis, emoticons, and GIFs to express your moods and feelings. Lack of visual cues can send the wrong signal to your managers and team members.
Keep your texts short and precise. Don't assume that everyone wants to read large portions of text.
Finally, avoid eating when on a conference call, whether it's a video or audio call. It's simply distracting and annoying.
Conference Call Etiquette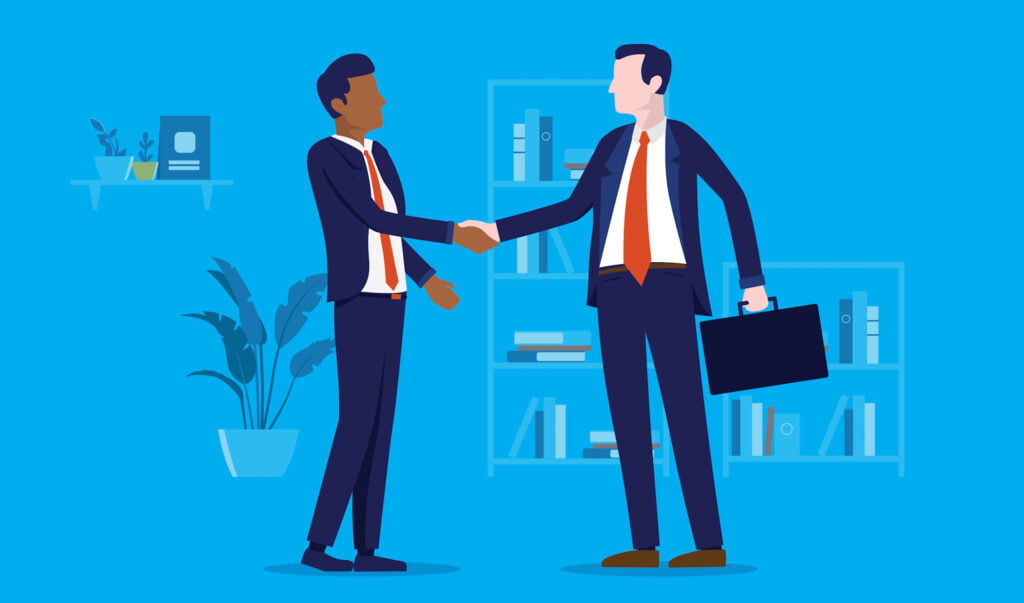 Apart from preparing well for a conference call, you need to know some ground rules for a virtual meeting. This is regardless of the conferencing tool you're using. Here are Zoom etiquette tips that also apply to any other video conferencing tool:
Mute your microphone when you're not talking. This helps to keep background noises to a minimum and prevents the team from overhearing something they should not.
Do not multitask. Using your phone during a video call shows you're not fully engaged in the remote meeting.
Avoid typing when you're on a video call. It causes distractions and you'll probably miss what's going on. If you have to take notes, use the good old pen and paper.
Define Your Work Hours
Even with the flexibility of working from home, you have to keep up with your team's messages, tasks, and workloads. Plus, you need to interact and collaborate on some things. Therefore, try to maintain a proper schedule and routine so that team members can know what to expect from you.
Let your manager, team leaders, and coworkers know when you're available to avoid delaying to answer emails or messages. Most importantly, always be available on Skype, Teams, or whichever communication tool you use. It will be easier for team members to reach you should something of urgency come up.
Respect Team Members' Time
The different time zones can be a big hindrance to effective team engagement and collaboration. Therefore, consider your teammates when scheduling meetings and other virtual events. Not only is it inappropriate to reach out to remote workers outside of regular work hours, but it can also be frustrating.
However, it's not just about time zones. Time management can be tricky when working from home and you don't want to end up working overtime. With all the distractions and house chores surrounding a remote worker, their schedules can be tight. That's why you should respect their off days and vacation days. Avoid emailing them altogether or use an email scheduler to deliver messages when the vacation days are over.
When employees are too overwhelmed with work and don't have time for recreation, their productivity might be affected.
Be Mindful When Assigning Tasks
When delegating work, be sure to clearly and concisely describe the project or task that you're assigning teams. You need the remote worker to clearly understand what you're expecting from them. Flooding them with loads of information might trigger back-and-forth communication that will only waste time.
Additionally, when setting deadlines, check if it's reasonable. The task you're assigning may consume more time than you imagined.
Be a Team Player
Keep in mind that, as long as you work in a team, decision-making must involve everyone. Any decision you make can impact team effort and interfere with the workflow. Nowadays, there are plenty of collaboration tools that can help streamline workflow. Tools like Basecamp, Asana, Slack, Google Docs, and Trello make it easy to keep everyone on the same page.
You can tag someone to draw their attention to make sure they see a specific update and take the appropriate action. With that in mind, make sure to communicate through the proper channels so that everyone is on board with the updates.
Respect Cultural Differences
Distributed teams are located in different regions and countries around the world, each with its own unique culture, religion, and politics. That's why you should be sensitive not to make any remarks that might be deemed as an insult or inappropriate.
Generally, avoid discussing politics, religion, or sex during virtual water cooler chats. What you might think as a joke might cause tension between you and your teammates. Having said that, it's advisable to learn as much as possible about your remote workers' social and cultural practices. This will help you build and maintain close-knit working relationships.
Most importantly, respect major holidays and cultural events in other countries since they have the potential to affect productivity.
Don't Micromanage Employees
Some managers and employers might feel like now that employees are at home, they waste a lot of company time doing their stuff. Or worst, doing nothing. It's not only wrong to assume you can call remote workers after working hours, you don't need to check on them every hour.
Working from home is governed by different rules. Unless the remote worker is scheduled for an early morning call with a client, they don't need to start working at 8 a.m. every weekday. Work performance now matters more than the hours put in.
Instead of enforcing "core hours" to your distributed team, take advantage of time tracking software like Traqq. Managing remote employees is easier when you have a central hub where you can keep track of their work progress. The tool is not to check how long they have been online, but if the tasks will be completed on time. This way, you can know which tasks need to be reassigned.
When you manage distributed teams, focus on their work outcome instead of the hours they were "seen" at work.
As a remote worker, time trackers also help you manage your time. Good time management skills allow you to schedule your day so that you can accomplish your goals and still get time for personal plans. Additionally, by recording your working hours, you can tell how long you spend on a project, and figure out what you can improve on. Besides, a time tracker records accurate billable hours, ensuring you get paid for your work's worth.
Be Responsive
The only thing connecting you and your workmates is Skype, Slack, Teams, or your communication tool of choice. Team members cannot tell about your work progress unless you inform them. It's, therefore, crucial to let coworkers know what you're working on and your progress.
If a teammate/manager reaches out, and you're busy with something else, reply immediately through the available channels letting them know you'll get back to them.
Additionally, updating your work status regularly through the team collaboration tool proves that you're getting things done. Even so, it's a good measure to keep checking with your manager or supervisor to inquire if you're on the right track.
Feedback from the top will help you get better at your work, consequently increasing your productivity.
Final Thoughts
We are still new in the world of remote working. With time, virtual work etiquette will be well defined and we will have a manual reference. In the meantime, let's try our best to implement some of the best practices for working remotely and treat coworkers as are real humans. In other words, do to others what you would want to be done to you.