Top 12 Dorm Room Decorating Tips
Nothing is more depressing than stepping into a college dorm room that looks like a prison cell. However, yours doesn't have to be that way. After all, your room in college is not simply a place to sleep. Your dorm room also becomes your living room, dining room, and even your home theatre. Studying is stressful enough. So, you'll need to come home to a place that you can call a sanctuary of rest and relaxation.
Even with a tight budget, there are so many things you can do to improve the appearance of your dorm room. The options are virtually endless, and whether it's putting up tapestries or hanging string lights, one simple touch can change the whole feel of your room. In this post, we'll share 12 college dorm room ideas that will improve your personal space.
1#Removable Wallpaper
Chances are the first time you step into your dorm room, you'll be greeted with plainly painted walls. If you think you cannot live with it, put up removable wallpaper. You may be intimidated by the complexity of the job, but in reality, the process of putting up wallpaper is quite simple. What's more, it can significantly transform your room. By choosing solid prints and colors, you can add a nice flair to your room while hiding the ugly paint on your walls. You can even talk your roommate into the plan. This way, you can have coordinating color schemes in the room.
2#Tapestries
If you're not in the mood for removable wallpaper, then there's a suitable alternative for you. You can still hide your dull walls by hanging up a tapestry. It's a lot easier to do, and you can conveniently find tapestries anywhere. You can get tapestries in calming patterns like your favorite nature views. Such a design is perfect if you're aiming for a relaxed vibe in your room.
If you want a homey feel in your room, you can also opt for textured fabrics. They are ideal for bringing a sense of warmth and coziness to a naturally cold space. Simple dorm décor ideas like this can make your room feel less desolate and dull.
3#Creative Lighting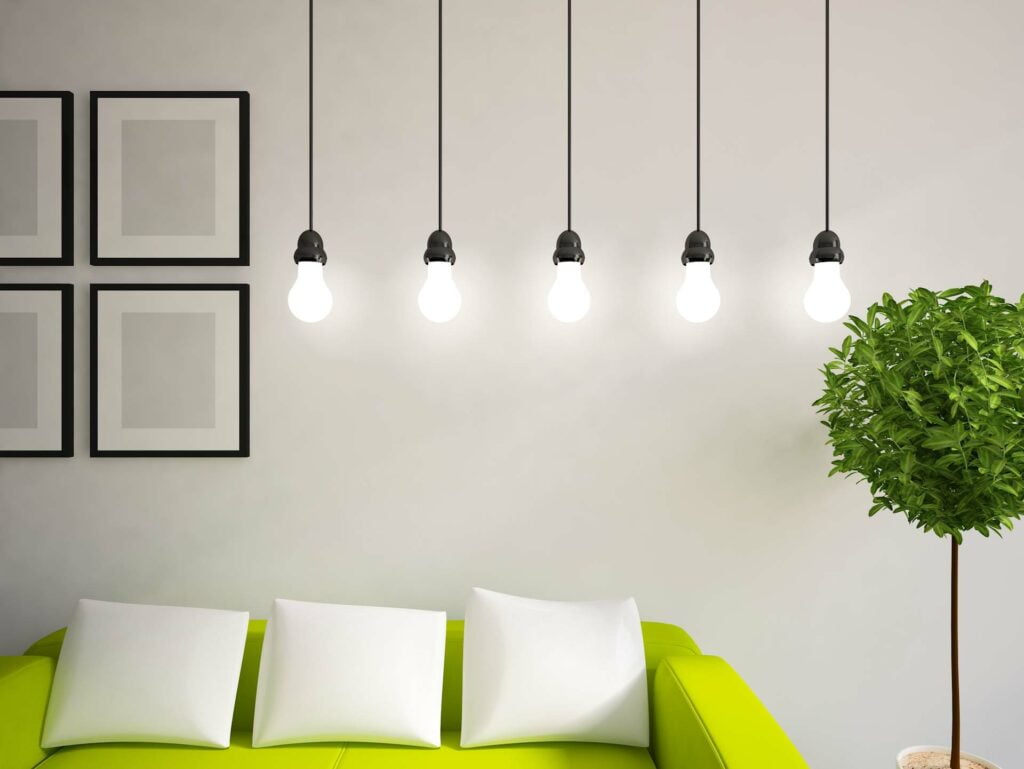 Several studies have revealed that the right kind of lighting can make a person feel better. So, if you want to uplift your mood after a stressful day at school, incorporate soft lighting in your room. There are plenty of dorm room decorating ideas that use light creatively. For instance, you can put up neon lights, lamps, or even twinkly lights. If you want a warmer feel in your room, opt for string lights. They will make the room feel more relaxing, especially when you spend late nights studying. Aside from that, string lights are friendlier to the eyes than the harsh hospital-like lights over your bed and desk.
4#Plants
Adding potted plants may not be the first thing you do when you move into your dorm room. However, do it sooner because it is a great way to brighten up an interior space. What's more, it's perfect for college students on a budget. These days, you can easily find online tutorials on how to care for indoor plants. So, it will be easy for you to maintain them. Aside from elevating the look of your room, plants will also boost your productivity when you're studying.
5#Ottomans
There is a good reason why ottomans are getting increasingly popular these days. When you bring one inside your dorm room, you will be surprised as to the number of purposes it serves. It is perfect for maximizing the available space you have. There are plenty of uses for ottomans. For instance, if you're pulling an all-nighter for a project, you can kick your feet up on your ottoman to make yourself more comfortable. When friends come over, it can be extra seating for them. Now, if your ottoman is solid enough, you can also use it as a stepping stool. Some ottomans have removable lids. So, it can serve as a storage container too.
6#Tall Vanity Mirror
This is one of the dorm room decorating ideas that most college students love. After all, you don't have to hang anything up. All you need to do is lean a tall vanity mirror against the wall and you're done. Aside from that, tall vanity mirrors on the floor are more flattering than those you hang over the doors. Having a tall mirror standing against the wall will make your room look more inviting and cozier. Plus, it is also great for taking your Instagram photos.
7#Area Rug
Does the existing flooring in your dorm room give you headaches? Do you hate waking up in the morning and stepping on the cold floor? Of course, replacing it entirely is not a practical solution. Well, out of the college dorm ideas out there, this one will make a huge difference. Pick out a soft and fluffy area rug and place it by your bed. Aside from improving the aesthetics of your room, a rug will also add more space for sprawling out or sitting.
8#Cubbies
If you have a lofted or elevated bed, you can use the space below for cubbies. They are excellent for getting organized, especially because they are quite versatile. You can buy bins that will fit the cubbies for extra storage. Neatly fold your clothes and use the cubbies as clothing shelves. On the other hand, you can add decorations and frames to give the area some flair. By switching the orientation of the cubbies, you can also use them as bookshelves. What's great about them is you can use them over and over again no matter where you move.
9#Throw Blankets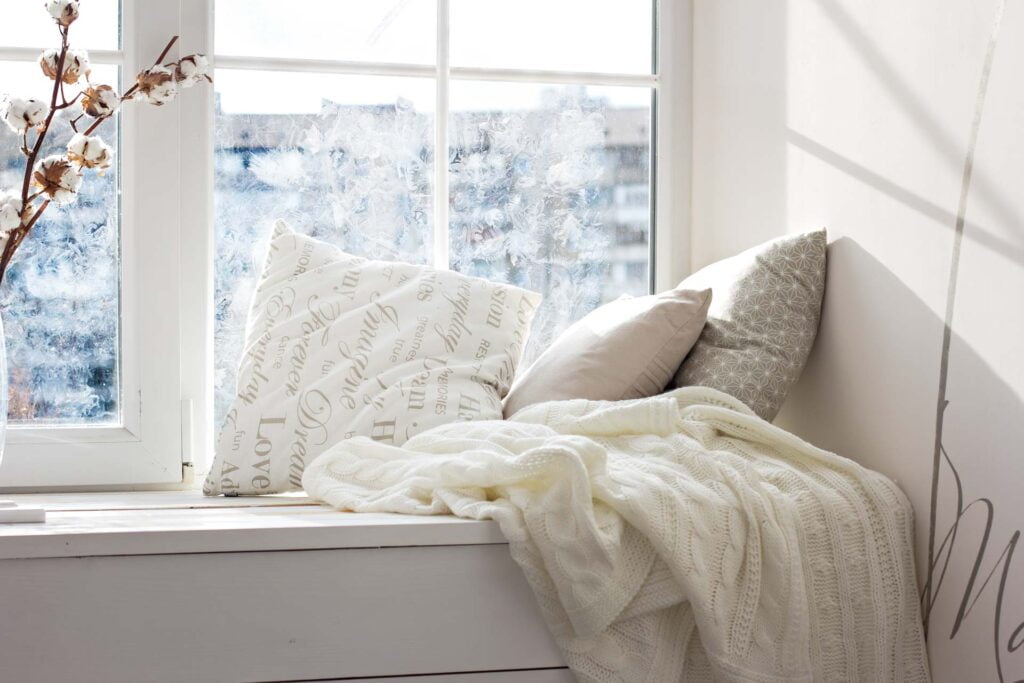 Once you've tried using throw blankets, you will not get enough of it. Aside from being an aesthetic element for your dorm room, the blanket will also keep your bed warm and cozy. After all, you're not the one controlling the heat in your dorm. Some days, it can get intolerably cold. You wouldn't want to study while you're freezing, right? So, add a nice touch to your bed by using throw blankets. They will make you feel calmer and more comfortable.
10#Oil Diffusers
This is one of the dorm room ideas that won't get you into trouble. If you're into the relaxing scent of candles, don't be bummed if your college does not allow them in dorm rooms. There are still plenty of creative ways to make your room smell nice and inviting. For instance, you can use an oil diffuser. What's great about essential oils is they can help alleviate anxiety, stress, headaches, and insomnia. What's more, switching your oil diffuser on will help you focus on your studies and keep your mind calm. To help you feel more relaxed, you can even perform some breathing exercises.
11#Stylish Curtains
If you've lofted your bed, you can add a little more privacy by hanging curtains from the railing. Aside from that, if you choose a colorful pattern, you're bringing life to your dull dorm room. This is perfect for those who are used to having personal space. If you want to study quietly without distractions, you can close the curtains and keep the area to yourself.
12#Futon
If the space in your dorm room permits, you can add a loveseat or a futon to make the place homier. These days, it's easy to find cheap furniture at a flea market or a garage sale. Trust us when we say that a comfy chair will give your room the hygge vibes you've always wanted. You will quickly feel at home when you add this touch to your standard cinderblock dorm room.
Conclusion
Studying is stressful enough. So, you should make your life a bit easier by improving the aesthetics and comfort of your dorm room. However, make sure that there's still a balance between relaxation and discipline. Don't get so overly comfortable that you spend hours to end chilling and watching Netflix. If you want to ensure that you stay on top of your school requirements, we recommend using a time tracker like Traqq. Once you've installed this tool, it will monitor how much time you spend on websites and apps. This way, you'll easily identify productivity leaks and address them immediately.