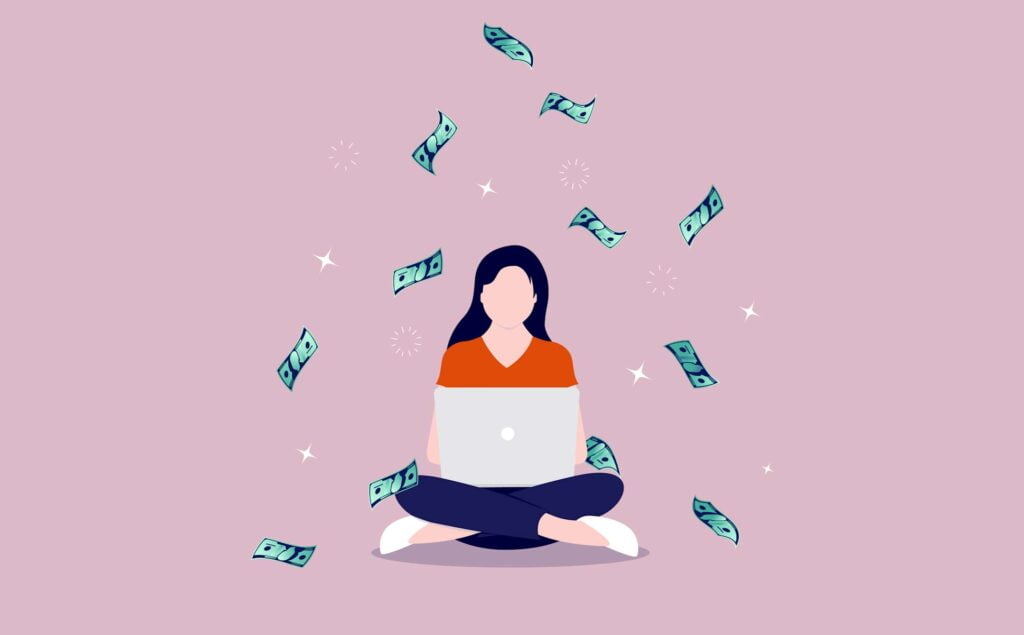 Are you almost broke and looking for ways to make extra cash during these trying times? You are not alone. According to statistics published by the US Department of Labor, the unemployment rate rose by 10 percent to reach a record high of 14.7 percent in April. This translates to 23.1 million Americans. Economists say this is worse than anything the US government has ever seen.
With most businesses still grappling with the devastating effects of the Covid-19 pandemic, most people have been laid off and are stuck at home without a steady income. Even for those still working, hours have been reduced, and earnings have dropped. As a way to make ends meet, many people are turning to side jobs to make money.
So, whether you want extra money to pay off debt, plan for your wedding, save up for an investment, grow your 401K, or generally reduce your financial woes, a little extra cash can go a long way. To give you a head start where to look, here are the best side jobs you can do from home.
1. Start Blogging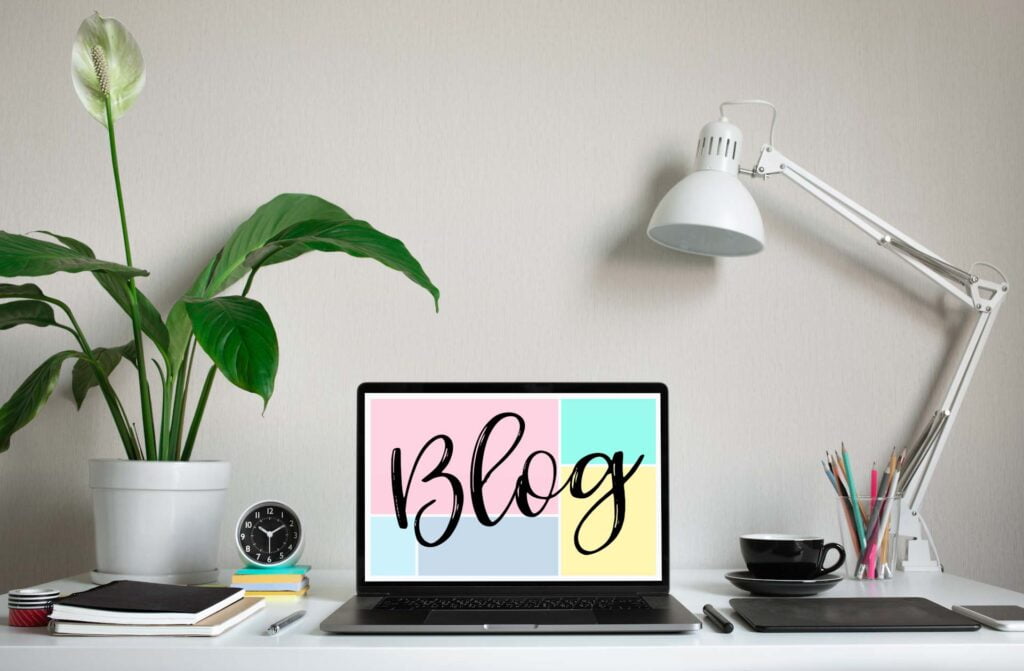 If you love to write, you can create a website and blog about topics you are passionate and knowledgeable about. Blogging allows you to share your passion with the outside world. What's more, you can turn this "hobby" into an income-generating gig.
One way to do so is by using ads and affiliate links. The good thing about affiliate marketing is that it is passive income. When you publish a post and add an affiliate link for a product or service that you are promoting, you have the potential to earn income for years to come. Many popular stores, such as Amazon, Toys R Us, eBay, and Target have affiliate programs, and you can start earning by promoting their products on your blog.
2. Become a Freelance Writer/Editor
With most companies going digital, the demand for content is only expected to increase. Businesses are always looking for people to help them build an online presence for their brand, and if you have the right skills, you can make money writing online.
Writing is diverse, and some options include:
Copywriting
Ghostwriting
Grant writing
Article writing
Essay writing
Product reviews
Start by creating a professional profile on sites like LinkedIn, Fiverr, or Upwork. You can also search for blogs and publications that cover topics that you are well versed with.
Freelance writing is one of the best side jobs that you get to work on your own time. Earnings vary widely depending on your client, the content mill, or the company that you are working for.
3. Become a Transcriptionist
Can you type, on average, more than 60 WPM (words per minute)? Are you a keen listener? Here's something that might interest you – transcribing. The work of a transcriptionist is to listen to audio and transcribe it to written text. The key here is accuracy and speed.
Now that meetings are held online on platforms like Zoom and Microsoft Teams, the demand for transcribers is at an all-time high. From podcasts to business meetings to court proceedings, transcribing is a lucrative side hustle to make money online.
Some sites you might want to check out include Rev, Castingwords, Crowdsurf, Speechpad, and Scribie.
4. Start a Dropshipping Business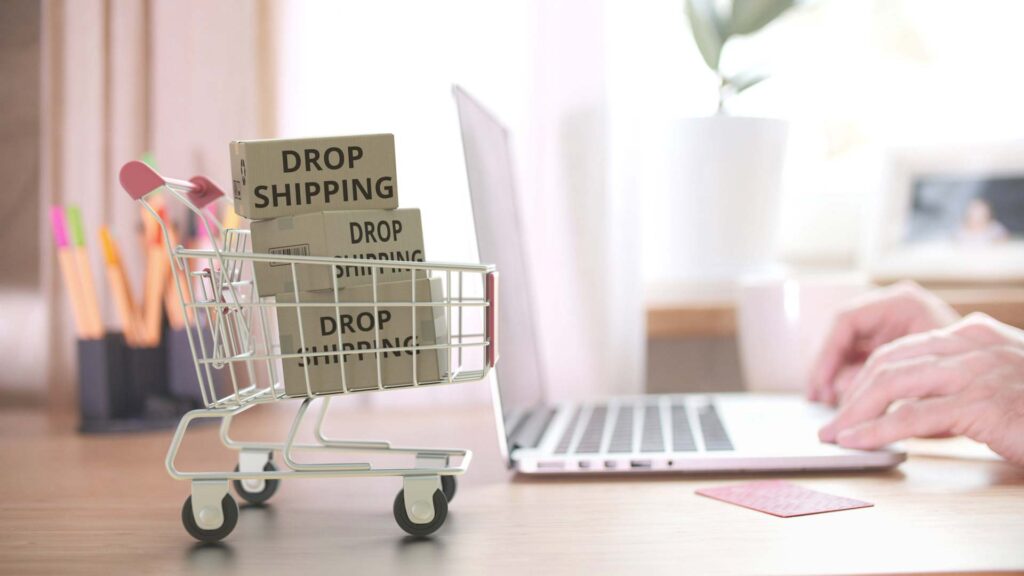 Dropshipping should be on top of your list when looking for work from home side jobs. You can start a business based on your passion. From kitchen equipment to beauty products and health supplements, to selling silicon ring, the number of products you can sell online is limitless.
What makes dropshipping a great side hustle idea? For starters, you don't need to buy any inventory. Your biggest task is to look for clients who want to purchase your product, market the product to them, and have the manufacturer ship the product directly to the customer.
For example, a customer places an order and pays you the retail price of $250. You then forward the order to your supplier and pay a wholesale price of say $200 or less. The supplier then ships the item directly to your customer, and you get a profit of $50.
In essence, marketing and customer service serve as the lifeline of your business.
You don't need big startup costs, and since you sell items only when you get an order, the risks are low. The best part is you get to be your own boss, which means you always have the final say.
5. Become a Virtual Assistant (VA)
A virtual assistant or VA is a person who works remotely, helping with various administrative tasks, social media campaigns, bookkeeping, and so on. As the number of online businesses grows, so does the demand for VAs.
As a VA, there are countless areas you can specialize in, including data entry, business writing, marketing, creating and updating spreadsheets, online research, setting and managing webinars, creating infographics, and so on.
Most VAs work with hours, and your payment may be determined by the number of hours you work per week. If you plan to become a virtual assistant, we recommend signing up for online classes on websites like Skillshare or LinkedIn Learning. The pay also depends on your skills and experience.
You can start by looking up clients on sites like Upwork or Facebook groups. However, make it your goal to become an independent contractor.
Either way, we recommend familiarizing yourself with a time tracking tool like Traqq. The time tracker runs on your desktop, recording every minute you work, hence ensuring accurate billing when it comes to payment. With Traqq, you have control over time – you can edit time manually if you forget to turn on the tracker.
The good thing about Traqq is that you don't need training to use it – the tools and features are conveniently placed, making it easy to navigate.
6. How About Photography?
Do you have a passion for taking photos? Why not try professional photography and sell photos to publications or blogging sites. You can learn some basic Photoshop skills to edit your pictures before selling them to sites like Foap, Etsy, Shutterstock, Adobe Stock, and Getty Images, among many others.
Photography is a wide field, and you can venture into wedding photography, pet photography, food photography, landscape photography, and so on. Alternatively, you can take pictures and print them on canvas, phone cases, t-shirts, etc. There are plenty of platforms where you can sell your products online.
7. Freelance Graphic Design
Well, if you are not into photography, perhaps you could create awesome logos, posters, brochures, brands, and advertisements for companies. Graphic design is one of the top-selling skills because many businesses require branding and marketing materials – and that's where your skills will come in handy.
Others require help designing websites.
So, if you know your way around Photoshop or Illustrator, then you may start marketing your services on Facebook Groups, LinkedIn, Upwork, and Fiverr.
Plus, graphic design is a side job that you can do from home, comfortably at your own schedule. All you need is a computer, Internet connection, graphic design software like Photoshop and InDesign, and your skills.
8. Social Media Marketer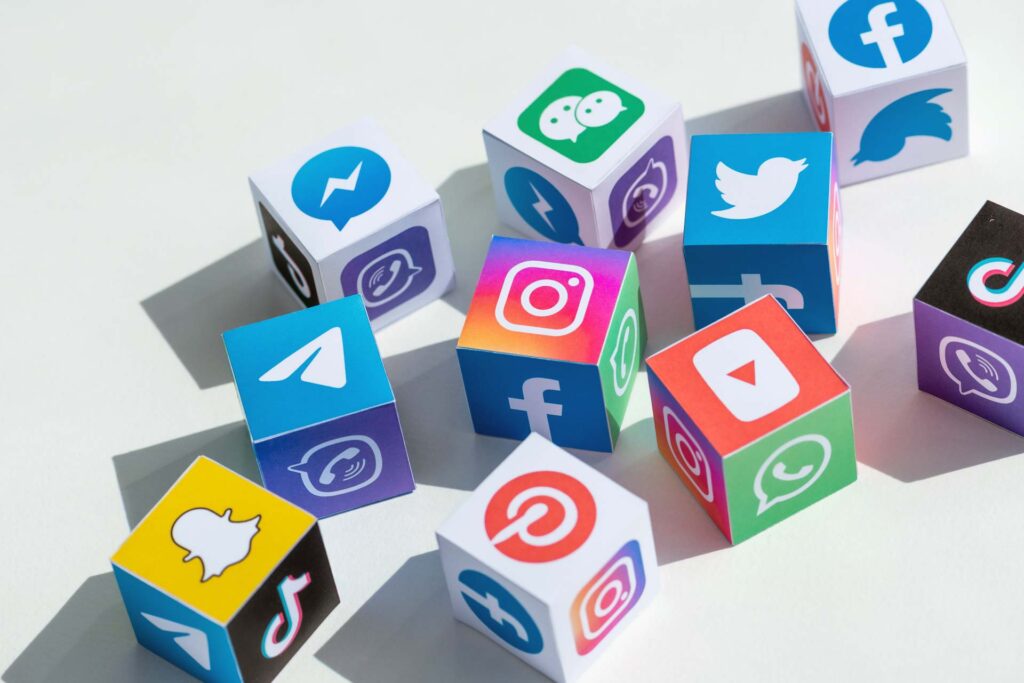 You probably won't go for an hour without checking any of your social media accounts. However,did you know you could actually get paid to post things on social media?
As you may have noticed, most businesses take advantage of social media to advertise their products and services. The thing is, most business owners don't have the time to create content to post.
You can help them out by creating posts and making them as engaging as possible. Remember, while this is fun, you are marketing and promoting their products and/or services. Since you already use popular social media platforms like Twitter, Instagram, and Facebook, you can hone your skills by taking online social media and marketing classes. You will learn that there are essential tools like Hootsuite or Buffer that are designed to make your work easier.
9. Become a Tutor
With millions of kids at home right now due to the pandemic, many parents are looking for ways for their kids to learn. If you have plenty of knowledge about a specific subject or you are a teacher, you can start tutoring online and get paid. The lessons are limitless, whether it is English, music, mathematics, chemistry, or art.
No matter the topic, so long as you are passionate about it, you can share your knowledge with others and get paid to do it.
10. Create Online Classes
If you don't want to do one-on-one teaching, why not develop online classes and sell them online? Online classes have grown massively in the last couple of years as more and more people are seeking to hone their skills in a flexible environment and at their own pace. That's what makes this a valuable side job.
To be successful, find something that you are passionate about or have a lot of knowledge about and develop a course around that subject. You can then monetize your course via various platforms like Udemy and Teachable.
11. Become a Translator
Are you fluent in Spanish, French, or Chinese? You can turn your love for languages into a money-making side hustle. Plenty of companies around the world are looking for multilingual individuals to translate website content, medical leaflets, legal documents, etc.
According to Indeed, the average translator in New York earns up to $21 per hour. These are projects you can do in your spare time. Sites like Bunny Studio and Translate are also looking for your unique services.
12. Sell Stuff Online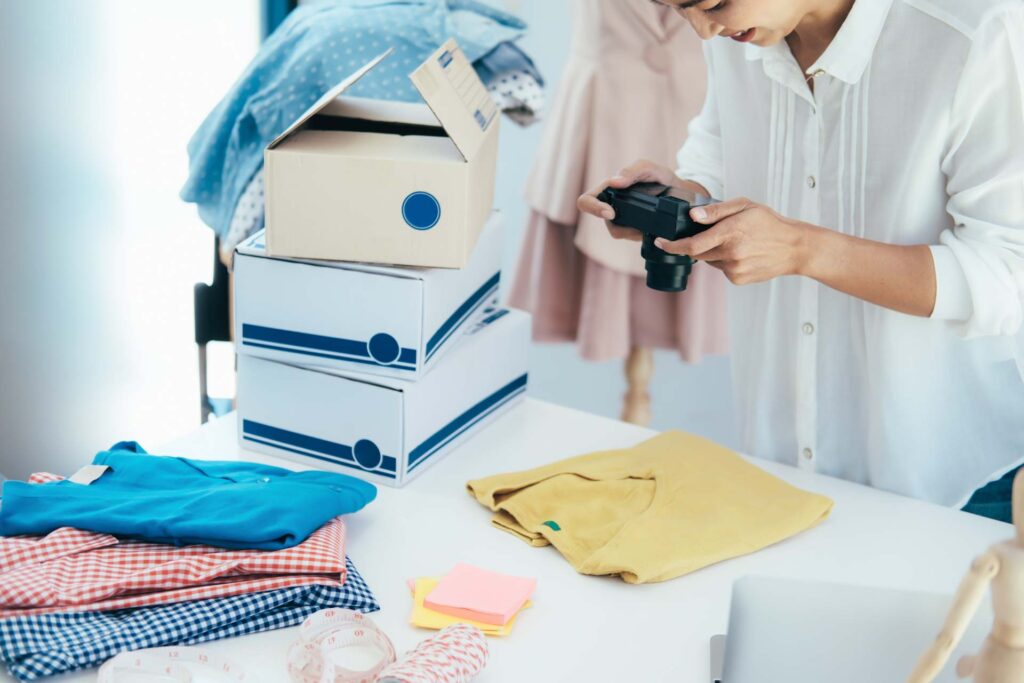 Look around your closet, and you will be surprised to discover clothes or shoes that you've never worn. Don't let them fill your closet. You can make money by selling stuff you don't use online.
If you have old cell phones, books, DVDs, CDs, games, and more filling up your drawers, visit Decluttr where you can sell some of your stuff.
For clothes and accessories, the mobile app Poshmark offers you a great platform to sell them.
13. Proofreading
Are you a fast reader and good at spotting spelling and grammar mistakes? If so,you might excel as a freelance proofreader. If you check most websites, you will not miss a few errors here and there in a transcript – and you can use that as your selling point. Let the site owner know of the mistakes and sell your services.
Proofreading is a good side job that you can start right now. All you need is a computer and an internet connection. Start on websites like Upwork and Fiverr. Another great site worth checking out is Verbit.ai.
Final Thoughts
If you want to earn money from home and enjoy the flexibility of freelancing, these side jobs are a good place to start. You don't need to be a graduate or have a website to get started. Your skills matter most, and the secret to success is to build a client base and seek referrals.