Time adjustment
Traqq works even without internet access. As long as you have the time tracker on, your offline activity will be properly tracked and added to your timeline once you have a good connection. However, sometimes users have the need to manually add time they spent working while offline or off their computer, such as when meeting with a client.
Step 1
Click on the 'Add time' on the top-right corner of the Activity page.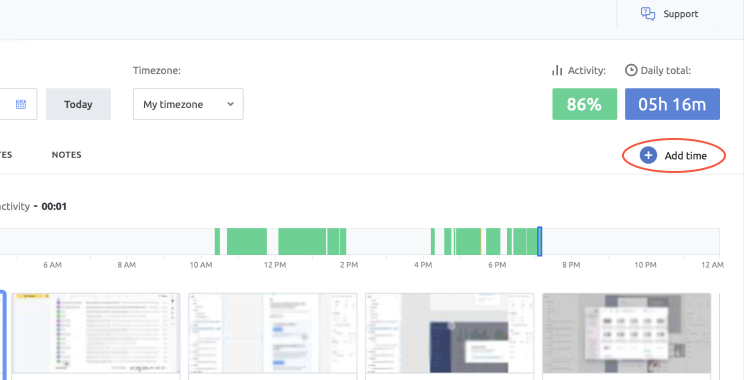 Step 2
Drag the manual timer over the timesheet to select the filled period. You can also manually input the start and end time.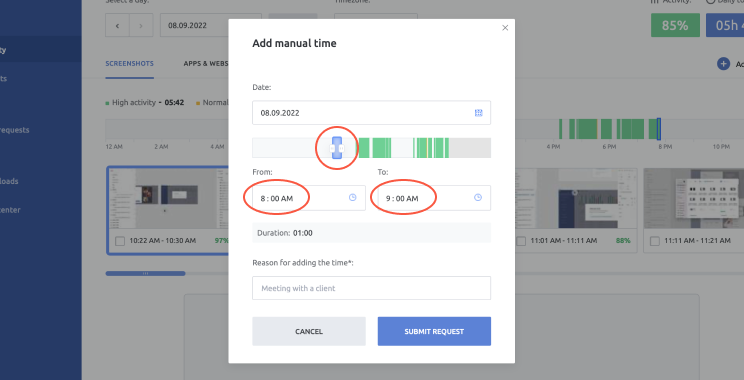 Step 3
Fill in the mandatory field for the reason for adding time and submit the request.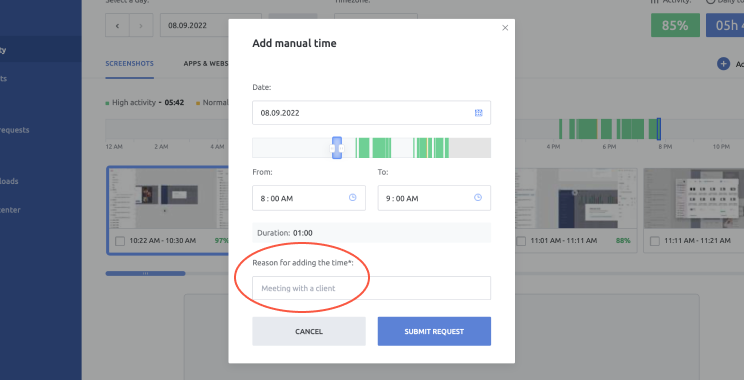 Step 4
You can edit your pending time requests in the Time request tab. Click on the pen tool to edit the time request.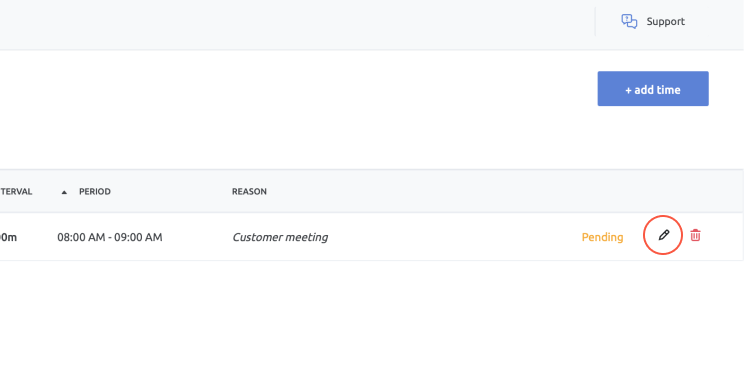 Step 5
To delete a time request click on the bin and confirm your request.