Time adjustment
Traqq works even without internet access. As long as you have the time tracker on, your offline activity will be properly tracked and added to your timeline once you have a good connection. However, sometimes users have the need to manually add time they spent working while offline or off their computer, such as when meeting with a client.
Step 1
To edit time, go to your online Traqq account, click on 'Activity' on the left-side navigation panel and select the Time Adjustments tab.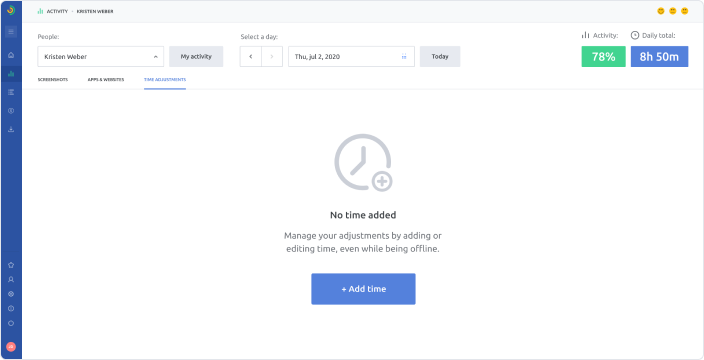 Step 2
Click on 'Add time' to open the manual time adjustment window.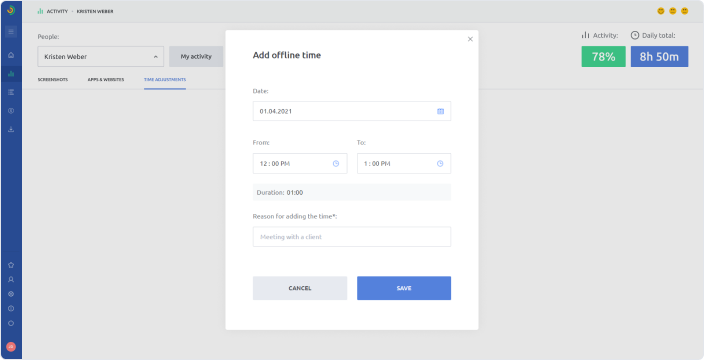 Step 3
Click on the calendar icon to select the date for your manual time adjustment.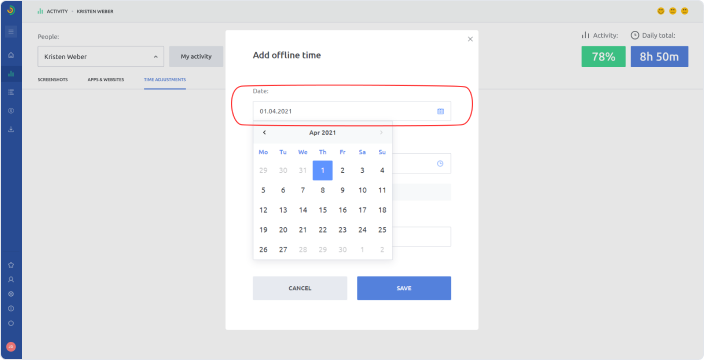 Step 4
Click on the clock icon and enter your hours by selecting the time you started and finished working off your computer (or with the time tracker off).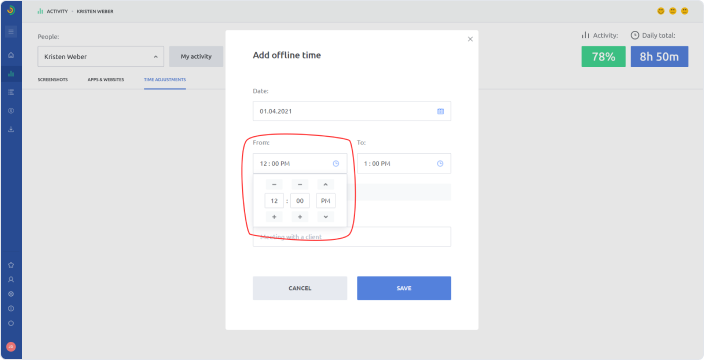 Step 5
Add a mandatory brief explanation for the manually added time.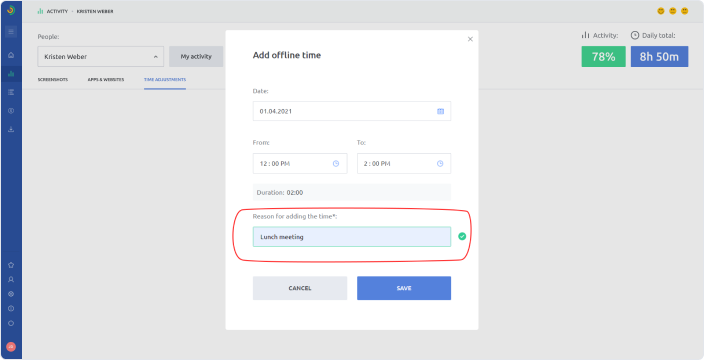 Step 6
Once you click 'Save', the manual time is added. You can edit or delete the manually added time later by clicking on the pen or trash bin icon at the right end of the line listing the time period you want.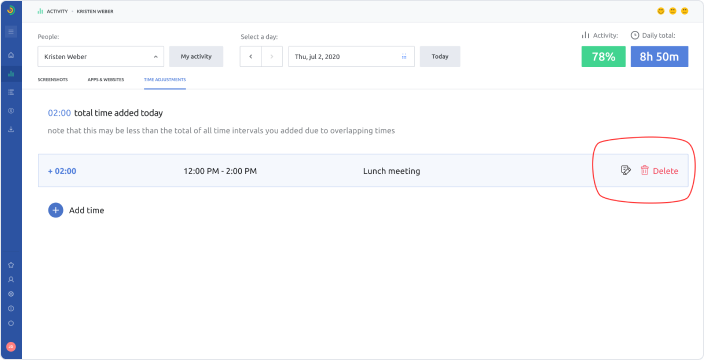 Step 7
The manually adjusted time is added to your timeline under the Screenshots tab, and is colored in blue.