Blurred Screenshots for Ethical Monitoring
The Traqq app automatically captures screenshots, and video recordings (if enabled), at random times every 10 minutes. You simply start the tracker to begin tracking time and capturing screen activity.
Step 1
After installing Traqq, open the application.
Step 2
The Traqq icon will appear on your taskbar or in your system tray. You can start the timer by hovering over the Traqq icon.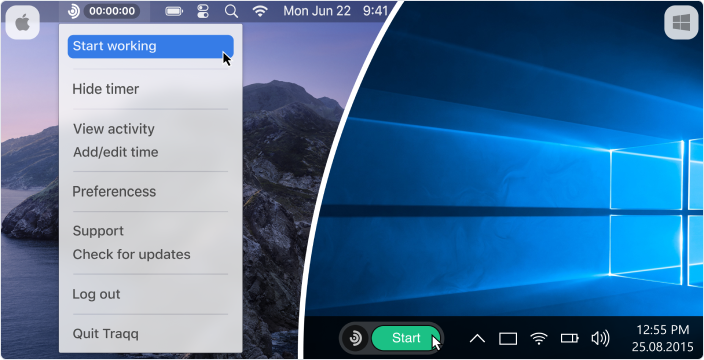 To view screenshots, go to your online Traqq account by bringing up the app menu and selecting the 'View activity' option. On the Activity page, team members with the User role can view their own screenshots only. Admins and Owners can view screenshots and activity stats for everyone in the company. Group Managers can view screenshots and activity for all regular users in their assigned group. Screenshots are taken at random times within 10-minute intervals.
Step 3
Open the Activity tab.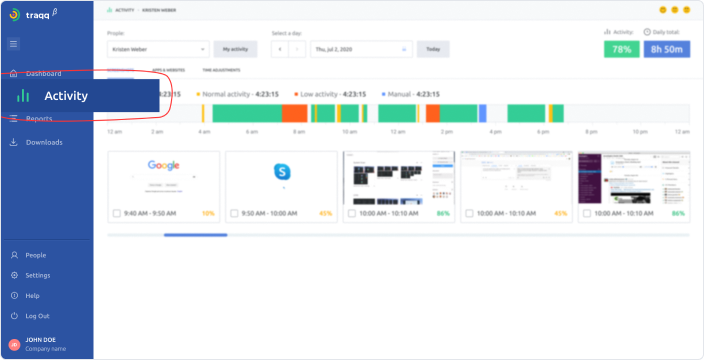 Step 4
Your screenshots will be displayed as slides on your timeline. You can scroll through the screenshots by sliding the blue toggle on the horizontal bar under the screenshot thumbnails.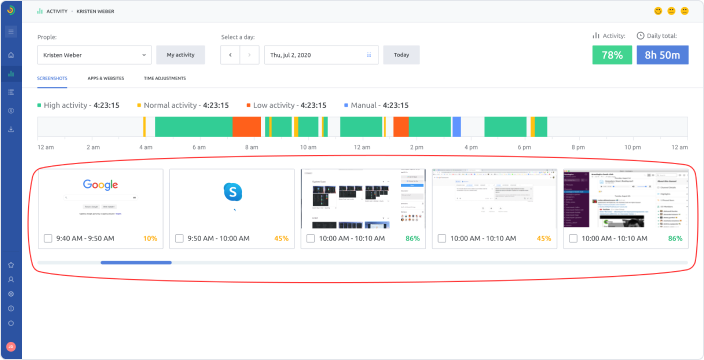 Step 5
Click on a screenshot to see it in full size under the timeline.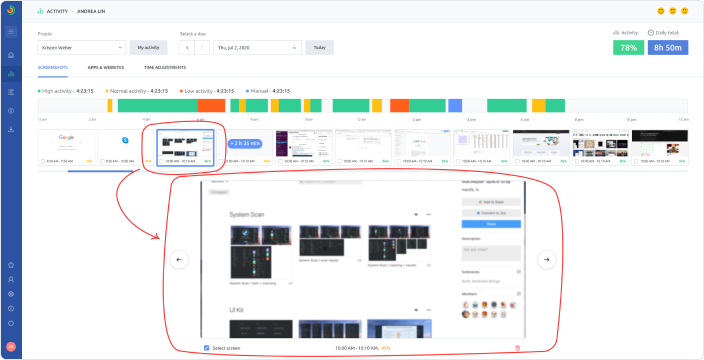 Step 6
View screenshots for previous dates by clicking on the calendar.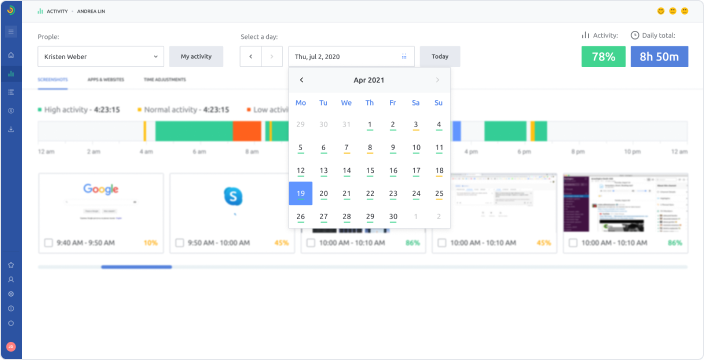 Step 7
If you are a Manager, Admin or Owner, you can view your team's screenshots by clicking on 'People'.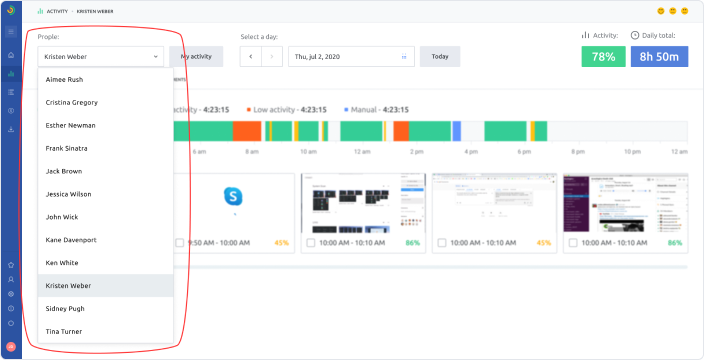 Step 8
Click on the 'My Activity' button to return to your own activity page.