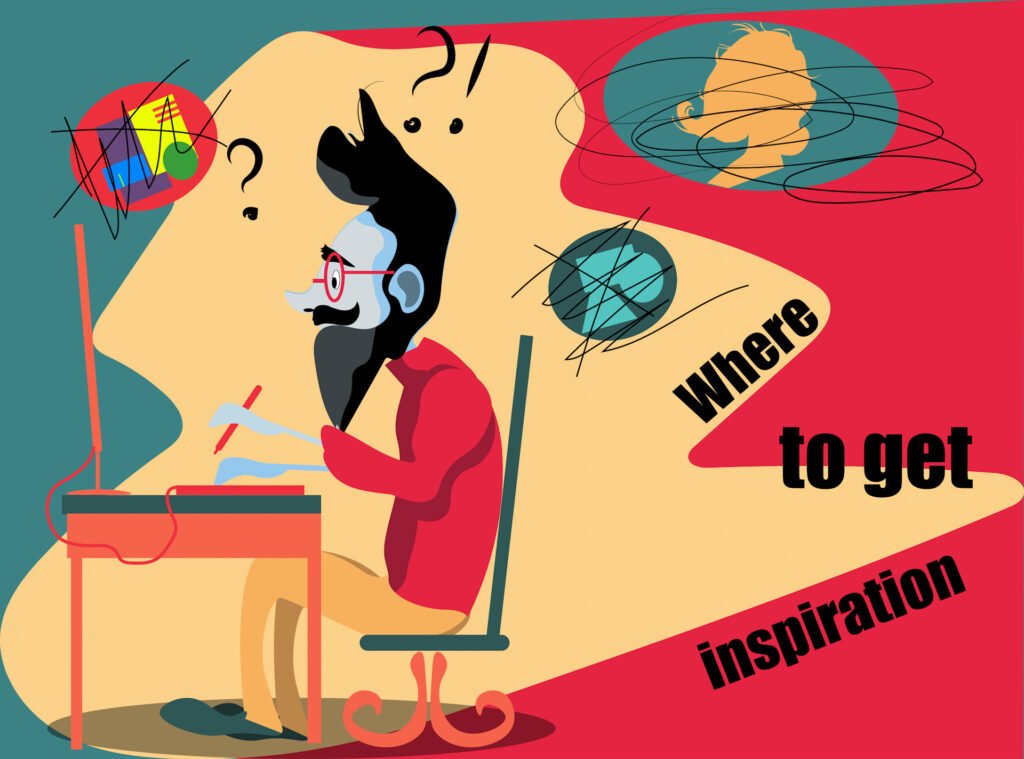 A lot of people who want to scale their business or startup consider outsourcing projects to online freelancers. It's increasingly popular, especially for those who do not have the budget yet to hire full-time staff.
However, once you start your search, you will quickly realize that finding the right people can be quite challenging. There will be thousands and thousands of candidates from all over the world. Even so, coming across the right match for your project requirements is like a needle in a haystack. In a way, if you don't know how to find talented freelancers, you may experience what Frodo felt on his journey to Mount Doom in Mordor. You may come out successful, finding the cream of the crop, or you may end up looking like Gollum and whispering, "My precious" on your computer screen.
Here at Traqq, we all have mastered the skill of headhunting for excellent freelancers. We invest in remote workers because doing so allows us to explore opportunities for creativity. Moreover, hiring freelancers lets us put our agile time tracker to the test. So, you can trust that we know the prized watering holes on the Internet where the brightest remote workers congregate. In this post, we will share every vital thing you need to know about hiring freelancers from around the world.
Why Should You Hire Online Freelancers?
The COVID pandemic has had a great impact on the global economy and it has transformed the way people work around the world. Before, working from home was an option or a privilege that not many can take. However, with companies protecting the safety and health of their employees, almost all workers have been forced to set up an office in their homes. Before we teach you how to find freelancers for your business, let us show you how you can benefit from using the remote work setup. By looking at its advantages, you may be convinced that it can be an advantageous venture even when home quarantines are no longer required.
1# Save Time and Focus on Other Crucial Aspects of Your Operations
There is a reason why entrepreneur Tim Ferris highlighted the value of outsourcing in his book, The Four-Hour Work Week. He even dedicated an entire chapter to it. According to Ferris, freelancers can save a business owner's time. By delegating projects and tasks, they can focus more on high-level items that need their full attention. Outsourcing to remote workers can also help free up your plate whenever you're struggling.
2# Hire Top-Class Talent
Perhaps, you want to have specialists working for your team. However, your budget limits you from hiring full-time experts. Well, by going through the remote work talent pool, you will find people with specialist skills who can work for you on a per-project basis. What's more, you can save money in the long run because you won't have to dish out staff benefits or other extra overhead expenses.
3# Get Work Done Faster and More Efficiently
What's great about the freelancing market is it is quite dynamic. So, you won't have to worry about going through long and tedious discussions to get your project or task done. Remote workers usually respond within 2 to 4 hours and their turnaround time typically ranges from 1 to 2 days. There are thousands of experts in the freelancing industry, and when you hire one, you'll work with someone who has years of experience in the field. It is easy for them to get the job done right the first time, and in a lot of cases, they won't need comprehensive training.
Where Should One Find Freelancers?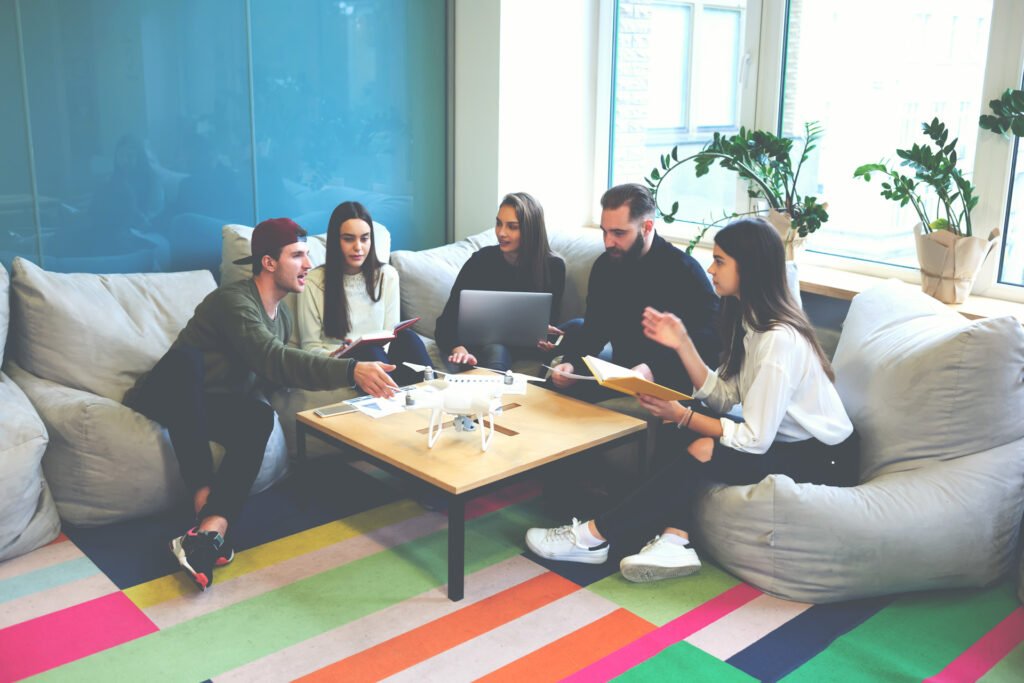 When you opt for freelancers, you can avoid the additional expenses that come with hiring full-time workers. For instance, you wouldn't have to worry about medical benefits, payroll taxes, and employee liability insurance, among others.
We know you're itching to know how to find talented freelancers. Well, check out the list below to know the channels you should turn to.
1# Groups in Social Media
Are you familiar with the groups feature on LinkedIn and Facebook? If not, then it is high time you learned how to take advantage of it. An individual can find other people who share the same interests when they join these groups. So, you'll likely find some good candidates in social media groups dedicated to freelancing.
On LinkedIn and Facebook, all you need to do is type "freelancers" (no quotes) inside the search bar. There are plenty of groups in the results, and it is always best to choose the ones with the most amounts of members. Keep in mind that the topic "freelancers" can be quite broad. However, you can find groups specifically dedicated to certain industries. For example, you can search for freelance graphic artist groups. You can get even more specific by searching for Upwork freelancers, freelancing moms, and newbie freelancers, among others.
2# Job Boards
If you don't trust the credibility of social media groups, you can try exploring online job boards. However, we don't recommend going to bidding sites like Fiverr and Upwork. Most of the time, if you award the job to the lowest bidder, their deliverables will have poor quality. As we all know, you get what you pay for.
On the other hand, we suggest searching for freelancers on traditional job boards like ZipRecruiter, Glassdoor, or Indeed. Remote work is getting more and more popular these days. So, you'll find lots of freelancers who are not looking for office-based jobs. You can also try industry-niche platforms like Freelance Writing, ProBlogger, Behance, and Dribbble.
3# LinkedIn
Aside from LinkedIn's groups feature, there is another way to find talented freelancers on this platform. After all, this site was specifically designed for business networking. You can turn to LinkedIn Profinder, the platform's freelancing marketplace. Its business model requires job seekers to pay for the networking service. So, in most cases, you'll only encounter serious applicants. What's more, you can post projects or jobs for free and you are guaranteed to receive at least five responses within 24 hours.
4# Your Connections
Good referrals can go a long way. Perhaps, people you know—such as your long-time mentor, old business partner, or industry colleague—can recommend reliable freelancers to you. You can start by asking your connections if they've hired a remote worker before. If so, then ask questions about the freelancer's specialization and skills. If they say that they would work with a particular freelancer again, then you know that the person is an excellent candidate. Aside from narrowing your options, consulting your colleagues will also bring you valuable insights into working with remote employees.
Pro Tip: Maximize the Opportunity of Working with a Freelancer
A lot of entrepreneurs who have never tried hiring remote workers before are worried about project management. It is only natural to have this fear, especially since you won't be able to see your employee face-to-face. However, it is easy to learn how to monitor the work time of freelancers even when you are thousands of miles away from them. There are plenty of online time tracking tools you can use to ensure the optimum productivity of your employees.
For example, you can use time tracking apps for freelancers. You only need to make sure that you are choosing a product with comprehensive features. There are plenty of time trackers in the market, but only a few can promise the same quality and transparency as Traqq. This tool monitors the amount of time your freelancer spends on certain tasks, websites, and apps. So, you can ensure that you are only paying for every hour they worked for.
As you can see, there are various channels where you can find specialist freelancers. What's more, there are available platforms and tools that will make every aspect of the process easier—from the initial talent search to the actual project management.