Top 10 Websites Similar to Rabb.it in 2020
Even before watch parties existed on Facebook, people got together virtually on Rabb.it to watch movies and chat in real time. However, as you may have noticed, the site is no longer up and its URL redirects to Kast. If you're missing the old viewing platform, you'll want to look for websites like Rabb.it.
What WasRabb.it, and What Happened to It?
Rabb.it was an online platform for streaming movies and TV shows. Launched in California in 2014, the site let geographically separated people watch the same content in realtime. A private or public room was created by a host, and people were able to join it. Once someone entered the room, they would be able to see the media file that the host was playing. What's more, they had the option to chat with other members in the room.
In its heyday, Rabb.it had over 4 million active users. It mostly received positive reviews for its features. Naturally, many were surprised when it went offline. Well, people may have loved what Rabb.it offered, but unfortunately, its developers didn't create a fool proof business model. The biggest issue that the company faced was earning revenue to attract more investors.
Rabb.it didn't charge users for accessing all of its features, which prevented its owners from gaining profit. Eventually, the company planned on charging its users for its services. However, while people loved the platform and app, they didn't like the product enough to pay for it. As such, Rabb.it's owners received negative feedback before they could even implement their plan.
Another option that Rabb.it considered was having advertisements on its platform and app. Unfortunately, advertisers found this legally problematic. Companies didn't like the idea of promoting their products over content that they didn't have the rights to. Because of these issues, Rabb.it failed to convince more investors to support the company. Eventually, investors started backing out, causing the company to drain its capital.
In July 2019, Rabb.it finally announced closing its operations. Streaming service Kast acquired its intellectual property, remaining assets, patents, and software stack. However, even if the site is nonexistent, you don't have to worry. Keep reading, and we'll share sites similar to Rabbit.
1. Tutturu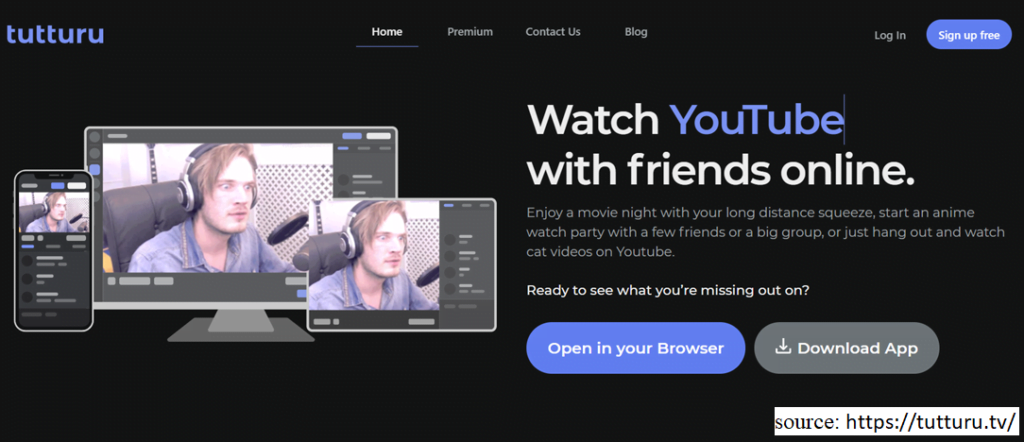 Just like Rabb.it, Tutturu offers a media browsing/streaming service that people can share remotely. You can manage a shared virtual browser and invite your friends and family to join. Whether you want to watch videos on YouTube or discuss lengthy threads on Reddit, Tutturu has what you want. Some of the notable features of the site include audio and text chat that supports message formatting. Users can access Tutturu for free, but there is waiting time. However, you can bypass this by paying a $5 subscription fee every month.
2. Invited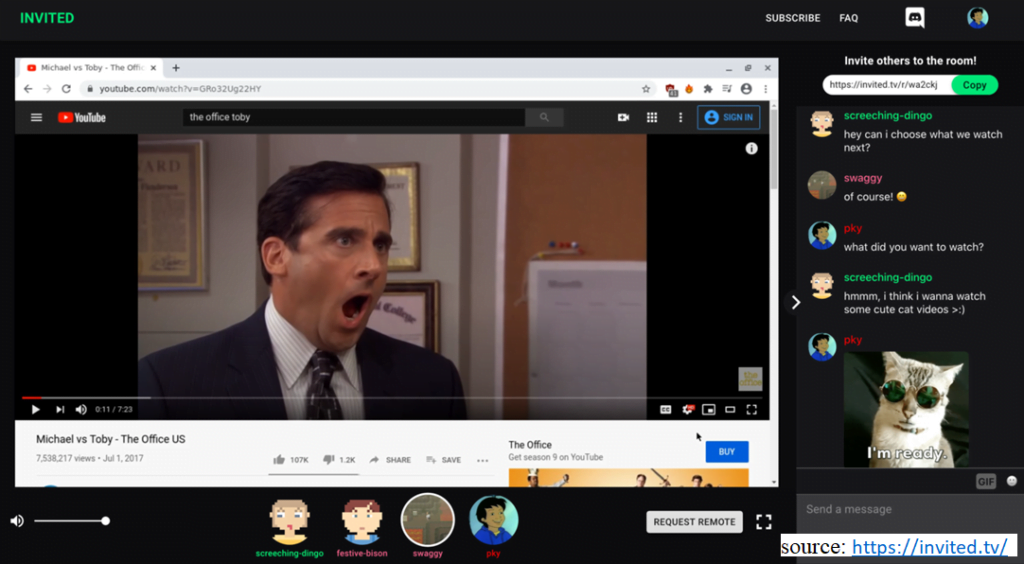 If you're looking for another user-friendly website like Rabbit, check out Invited. This site allows you to create a virtual room where you can interact with other users. It has features that let you and other people browse the web together. If you want to watch movies about freelancers with your friends, you can use Invited. As long as you can access asite on a regular browser, you can visit it via Invited.
3. Kosmi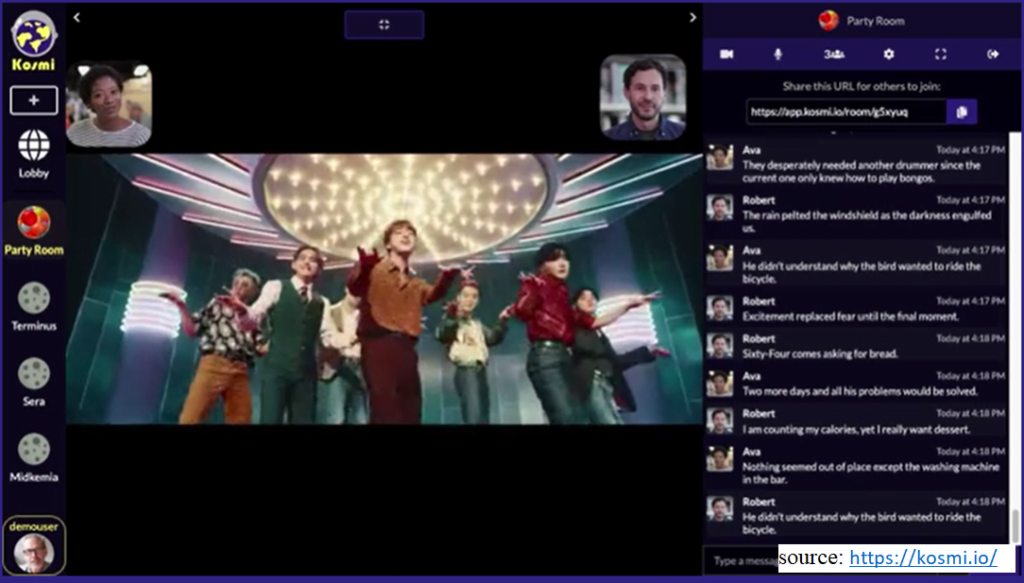 Create virtual hangouts and have watch parties with your friends via Kosmi. You do not have to sign up for or install anything. Kosmi's user-friendly interface allows you to create a virtual room with ease. You can share your browser tab or screen to watch Amazon Prime or Netflix with your friends. You can even have a little gambling fun with your friends by opening a Texas Hold 'Em Poker table. As the host, all you need to do is send the URL to the people you want to invite. Meanwhile, you can also publish the URL in the public lobby and let strangers join.
4. Watch2gether

Watch2gether is one of the best Rabbit alternatives. You and your friends can hang out virtually and watch videos and content in sync. Like Kosmi, this site won't require you to register for an account just to create a room. Opening a chat room is easy, and you can easily invite anyone to join. However, if you're planning to stream videos, do know that the supported platforms are limited. You can only use Dailymotion, YouTube, Amazon, Vimeo, and Facebook. On the other hand, you can still host watch parties of live Twitch streams.
5. Metastream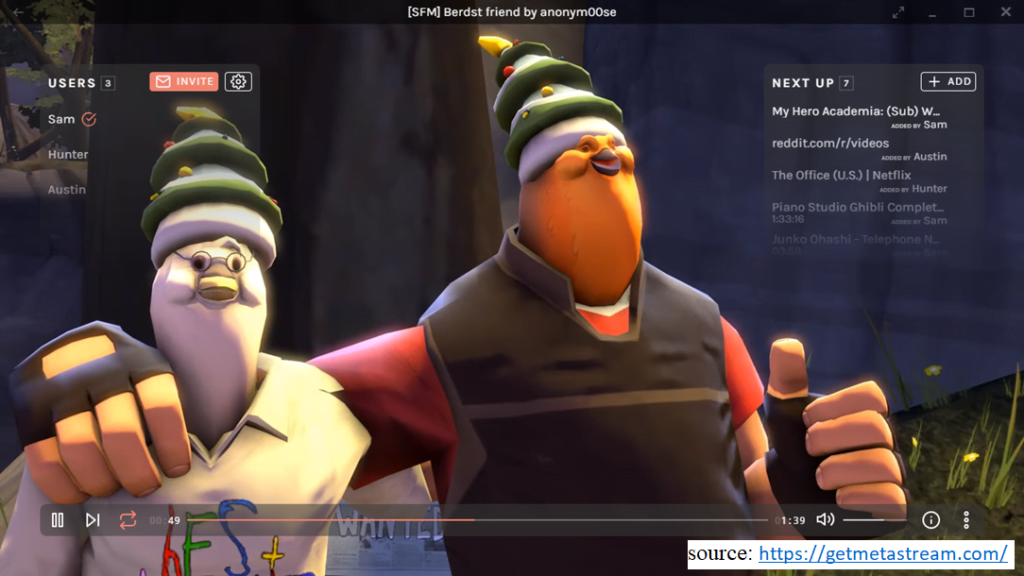 What's great about Metastream is it has features that lower latency for an improved streaming experience. So, you can expect an enjoyable and smooth watch party with your friends. Aside from that, you can interact with other users via its on-screen chat feature. Through Metastream, you can have watch parties while playing videos from Netflix, Amazon, and YouTube, among others. However, it doesn't have features for audio support, downloading media, or webcamsupport.
6. Rave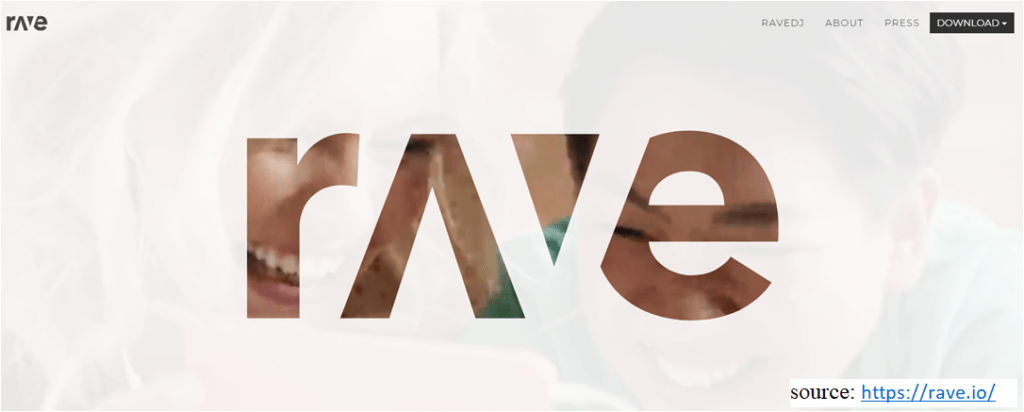 While Rave is essentially a web-based platform for streaming media, it also functions as a social networking site. You can get your friends to listen to the music you like or watch interesting videos together. What's more, it has a mobile app. So, you and your friends can bring the fun anywhere. Rave allows users to share videos from YouTube, Google Drive, Reddit, Dropbox, and Viki, among others.
7. Andchill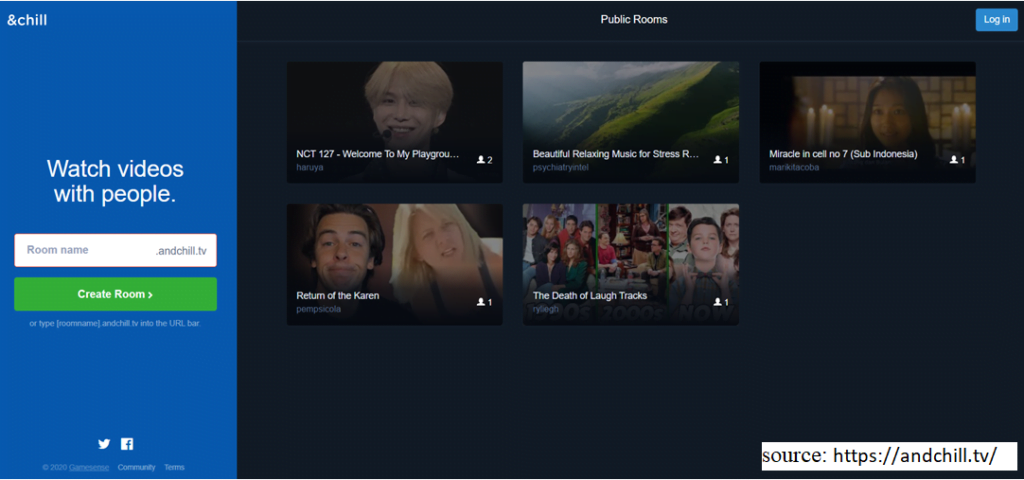 Andchill makes it convenient for users to host a public or private chat room. They can send the invitation link to their friends and family, then let them join easily. Its simple user interface allows users to share audio and video files with a few clicks.
When you initially visit the site, you will see the chat rooms that are open to the public. The rooms will feature the number of users and what people are currently watching. You can use it as an opportunity to meet new people who share the same interests.
8. Netflix Party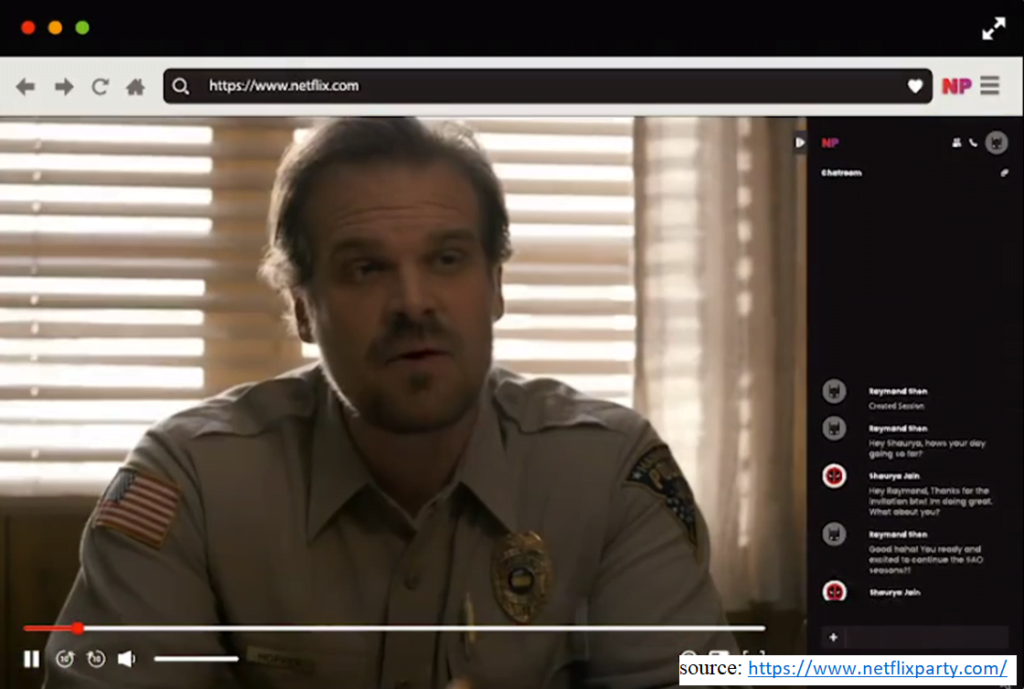 Technically, we cannot include Netflix Party inthe list of websites similar to Rabbit. However, it offers similar features, including synchronized streaming and chat. Since it is a Chrome browser extension, you have to install it before you can use it. Once you've got that all set up, you can log into Netflix, invite your friends, and play the video you want to watch. Keep in mind that this only works for Netflix, hence the name.
9. MyCircle.tv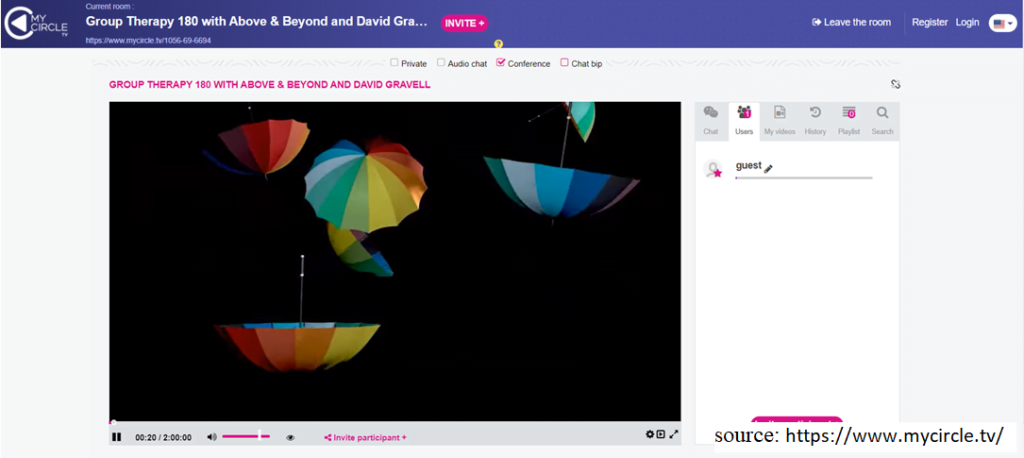 MyCircle.tv does not require users to register for an account just to give them access to its features. It is easy to navigate this web-based platform, and with a few clicks, you can share movies and music with your friends. What's more, it lets you create a private chat room so that you can interact with other users while streaming content. Keep in mind that this platform only supports free streaming sites like YouTube, Soundcloud, and Vimeo. You do have the option to upload your videos. However, instead of using Google Drive or Dropbox, you need to use myCloud.
10. ShareTube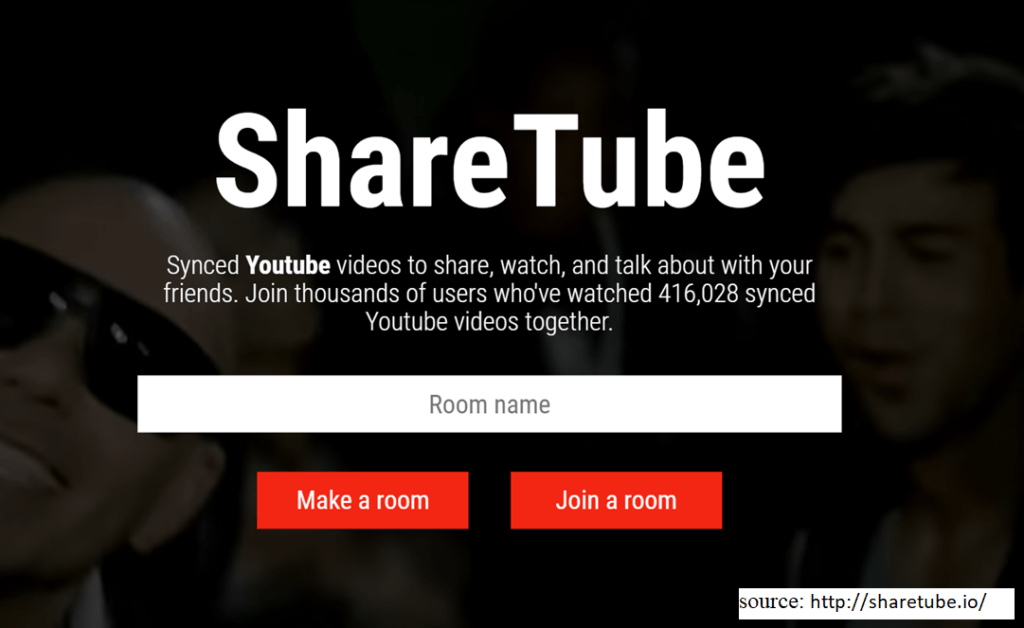 If you and your friends are looking for ways to kill boredom, check out ShareTube. This site has a simple interface that makes creating chat rooms hassle-free. Once you've hosted a room, you can stream YouTube videos and even create playlists. You don't even have to create an account just to start your watch parties. However, do note that it only supports YouTube.
Conclusion
Learning how to stream TV shows for free is easy, especially if you know how websites like Rabb.it work. However, as with any activity, you should join or host watch parties in moderation. To ensure that you never neglect your work or tasks, we recommend that you use a time tracker like Traqq. This tool will give you visibility over the websites you visit and the time you spend on them. This way, you will always keep your browsing activities in check.