It's quite natural to feel overwhelmed when working remotely for the first time. As much as we all enjoy the benefits of working from home, it still takes time to get used to the new setting. Self-discipline plays a major role in tracking your working hours, but is there a way to make life easier?
Ask and you shall receive! Our time tracking app will take the managing tasks off your shoulders with its Smart Alerts. With Traqq you are protected from missing billable and unrecorded hours.

Traqq's Smart Notifications – smart way to track working hours
No one likes too much buzz. Traqq has determined the essential notifications that are solely focused on your productivity.
Get an alert when you forgot to turn our employee time tracking software on. That way you will not miss a minute from your billable hours.
We keep it fair, so you will be notified if you've been idle and Traqq detected no activity on your device. In no action will follow, Traqq will automatically turn the time tracker off, to avoid overtime.

Following the same rules of fair game, Traqq is notifying you about taking a screenshot of your current activity. You can also check all your screenshots in your dashboard.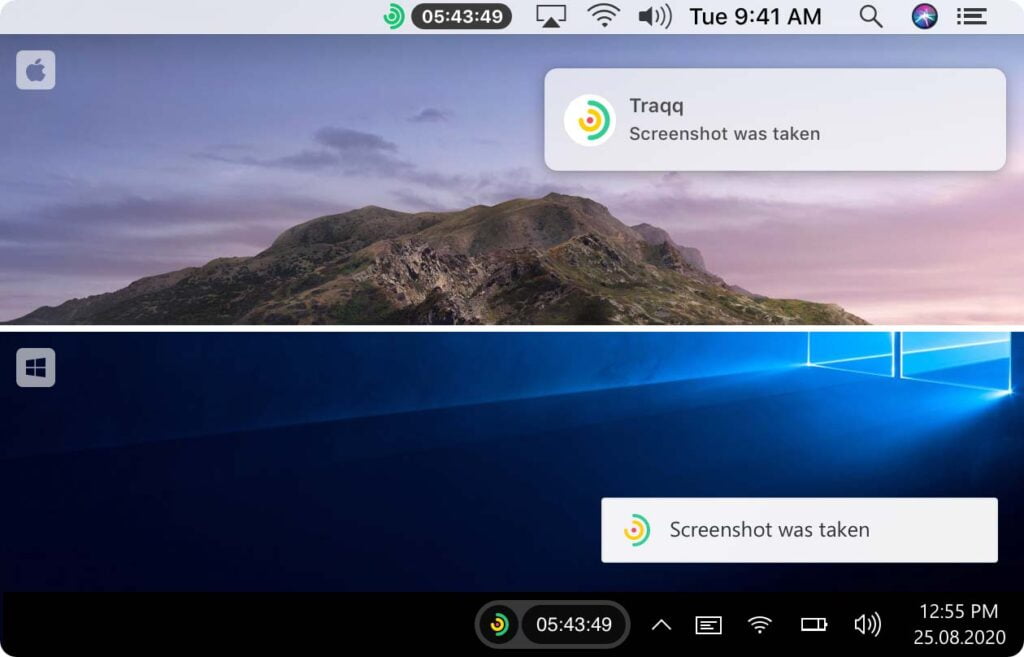 And last but not least, our smart time tracking app will remind you that you've worked another 60 minutes with its hourly notification. It's an overtime tracker, in a way.

If you would prefer to mute any of these notifications, feel free to tinker the settings – as always, you control your time.

Traqq is a time tracking app made for remote workers by remote workers. We take it personally. Check out our security compliance or sign up for our free beta today!