According to Harvard Business Review, there's a fear that telecommuting staff might not work as hard and as efficiently without face-to-face supervision. They suspect that remote workers might be slacking off during their dedicated work time. How would one know?

Kate Lister, president of Global Workplace Analytics, predicts that around 25-30% of the workforce will be working-from-home multiple days a week by the end of 2021. That indicates a rapid and fundamental switch in the way people work and how they are managed. Indeed, companies should learn how to monitor employees efficiently and ethically.
As challenging as it sounds, Traqq – an employee time tracking app – has an easy-to-implement solution that can undertake employee monitoring.
Screenshots over reports – ethical employee time tracking
No one likes to be micromanaged or observed by their supervisors. Likewise, no one likes workers slacking off. Traqq acts as an unbiased third-party between you and your staff, answering the question of what did they do today.
Traqq will randomly make a screenshot of the workers' desktop, proving their work-related (or not so much) activity. We believe in ethical tracking, so all screenshots will be blurred to a certain extent.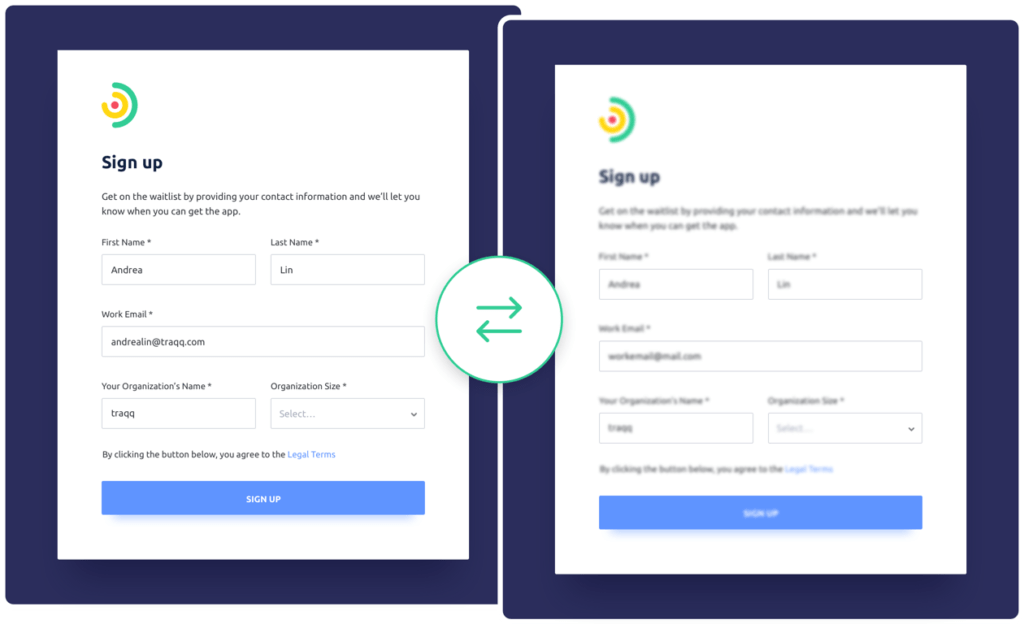 To make it fair, workers have an option to be notified that the screenshot was taken. The process happens in the background and will not disrupt on-going activities.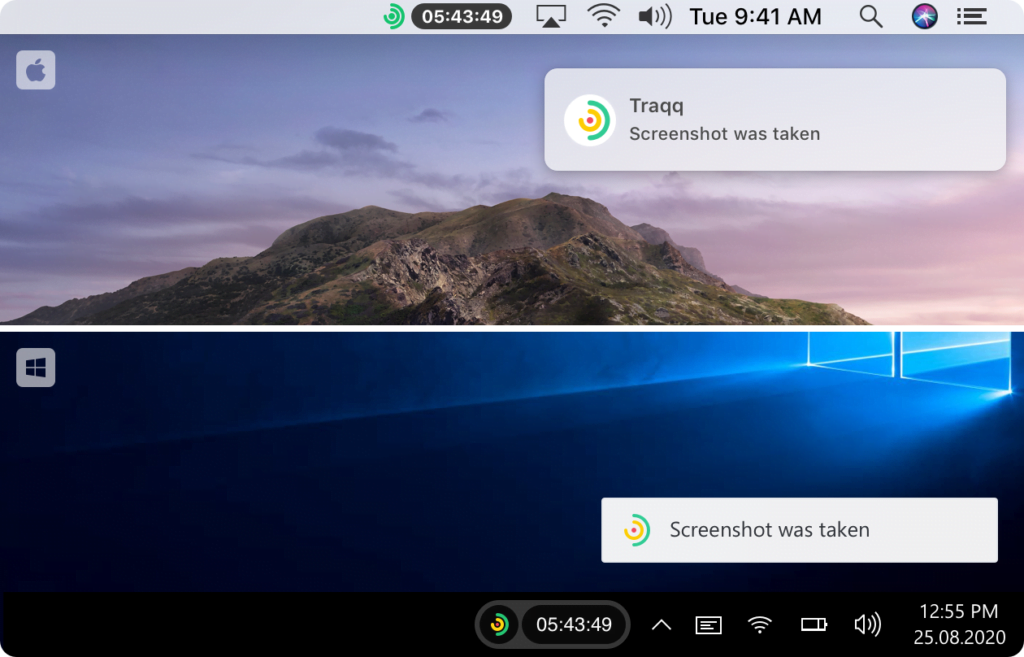 As a result, you will not only track the work time of your remote staff but their productivity online. There will be no need to touch base with the workers every hour to check on their progress – it will be accessible right on the Traqq dashboard.
Introducing Activity Monitoring with Traqq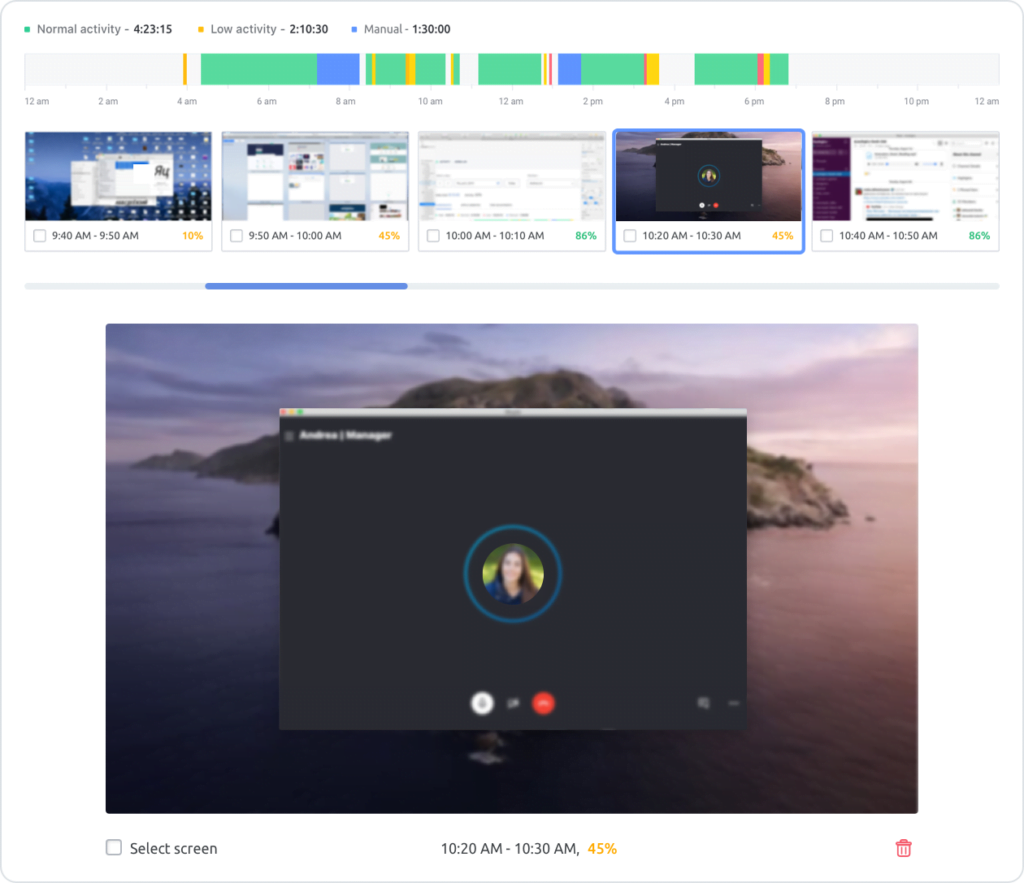 With its sophisticated algorithm, Traqq will analyze the activity level of your staff: every click of the mouse, scroll, and keystroke will be noted, as well as staying idle.

The results of the employee monitoring are calculated in real-time and converted into a percentage, also known as Activity.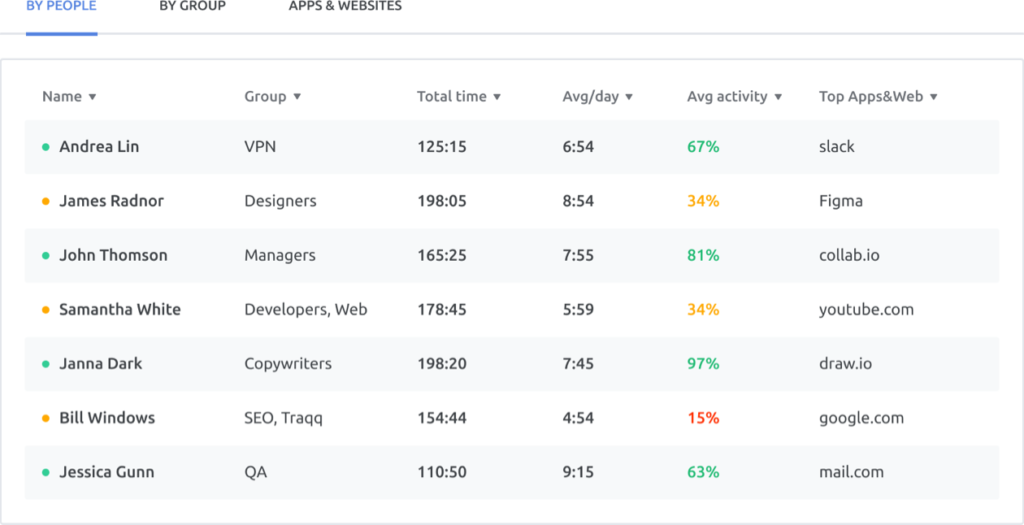 So what is this ethical tracking? Continue reading about how we protect our users' privacy, or sign up for the Traqq – tracking software beta – for free!