Jokes aside, where do you draw a line between employee time tracking and Big Brother watching you? How to make sure that there's no risk of private information leaking while you track your hours and at the same time convince your boss that this Facebook message was pure business?
When introducing a screenshot feature to our time tracking app, we were thinking a lot about privacy and finally came up with a one-size-fits-all solution.
We track, not spy
Screenshots are a sure proof of your productivity during billable hours. Nonetheless, to protect your sensitive information and private correspondence, Traqq intentionally blurs and reduces the screenshots in size.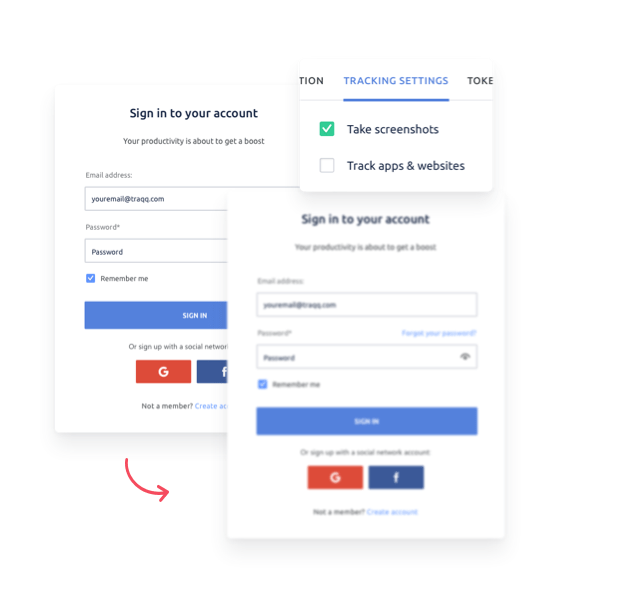 Despite the hardly readable format, your supervisor can still get an idea of whether you were working or surfing the Internet, which is the main point of any employee monitoring software.
Control the job tracker
As with other Traqq features, you have the power over your outtake. All the screenshots our tracking software made are saved to your dashboard for you and your boss to see. Traqq is all for transparency.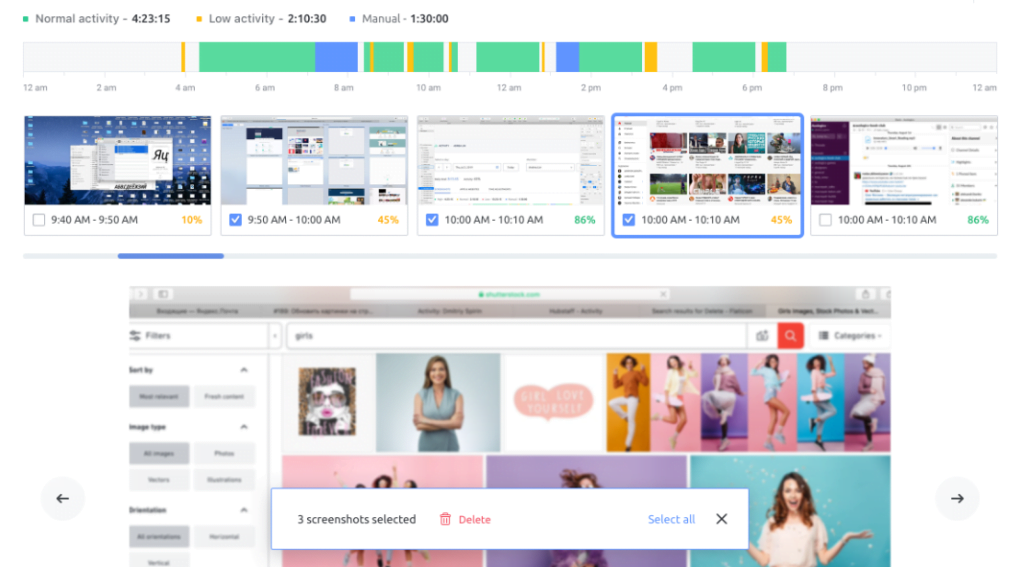 If for some reason you don't want anyone to see some of your screenshots, you have an option to delete it via the same dashboard.
There's a little trick, though. When you delete a screenshot, it automatically erases 10 minutes from your tracking hours. It's only fair.
On the other hand, there are more ways to add and edit your time. Continue reading our blog or sign up to Traqq – the tracking software beta.