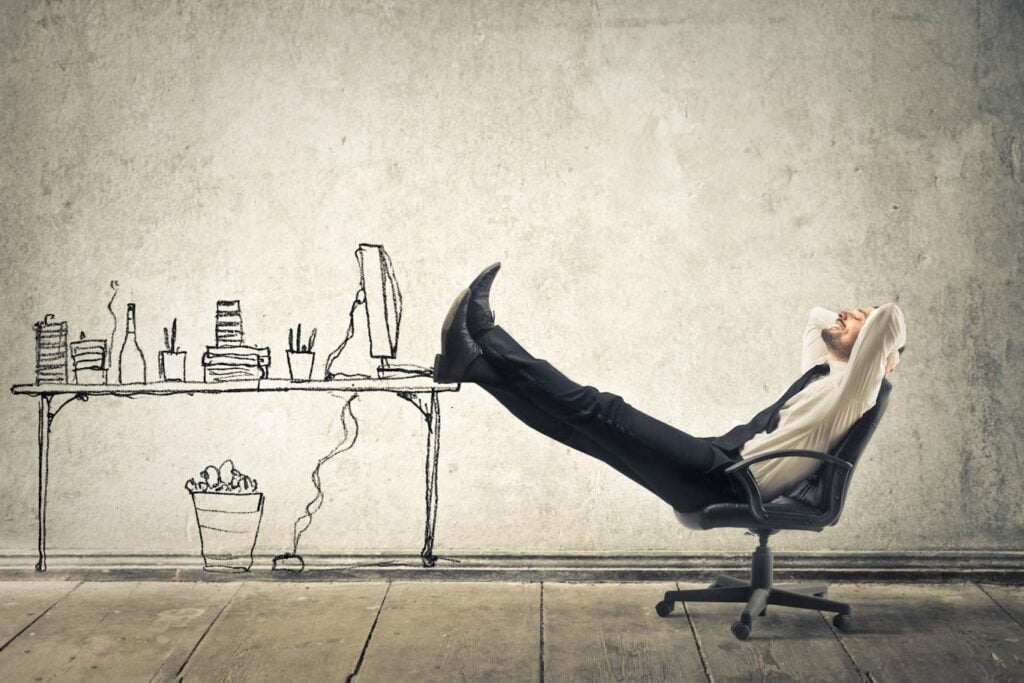 What if we told you some jobs pay insanely well while offering a relaxing environment? If it sounds too good to be true, we've got some news for you! There are a host of high paying positions that also tend to offer a stress-free working environment.
According to a 2016 survey by Harvard T.H. Chan School of Public Health, 44 percent of working adults say that their current job affects their overall health. Robert J. Blendon, the poll's director, said that "people see their jobs as stress-creating", and employers aren't doing enough to help mitigate such issues.
Workplace stress is the leading cause of employee burnout, which eventually leads to low performance, no call no show employees, and high turnover rates.
Workplace Stress: Why Does It Matter?
At some point, we all experience some levels of job-related stress, depending on your career. In some cases, workplace pressure might actually be a good thing. It helps you to stay focused and motivated. What's more, it propels you to accomplish your career and life goals.
However, when there's too much work pressure, it can build up to a point that it affects your physical, emotional, or mental response. Some of the health issues associated with workplace stress include depression, anxiety, headaches, and chest pain. Sometimes, these health concerns could stem from the fear of getting fired for not working overtime. Either way, you don't want to be in such an environment because you simply won't thrive.
That's why most people if given the choice, would love to work under more lenient conditions and still take home a fat check every month. Lucky for you, we have collected some of the best low-stress, high paying jobs that reward you with a healthy work-life balance and a good salary.
1. Software/App Developers
Median salary: $103,620
Minimum education requirement: Bachelor's Degree in Software Development/ Information Technology/ Computer Science/ Software Engineering
A software developer's role is to create and modify computer applications and test software systems. They help create applications that run on computers to serve specific purposes for the associated company or industry.
They also modify existing computer programs to correct errors, improve the performance of the application software, and test programs before launching them. To qualify, you need to have knowledge of the various computer languages, like Java, C++, Ruby, Visual Basic, PHP, HTML5, and so on.
Software Developers combine creativity, innovation, and ingenuity to come up with high-functioning application software that forms the core of a business. It's one of the fastest-growing jobs, and its expansion is expected to hit the 21 percent mark by 2028.
2. Statistician
Median salary: $88,190
Minimum education requirement: Masters or Doctorate Degree in Mathematics or Statistics
Statisticians are required by various industries to conduct research, analyze data, and apply mathematical and computational techniques to solve practical, real-world problems. Examples of areas where the skills and expertise of a statistician may come in handy include agriculture, healthcare, business, and engineering.
In a business setting, statisticians can apply statistical analysis to business models to determine the validity of specific data. Folks with a bachelor's degree can also find some entry-level positions available.
3. Computer Hardware Engineers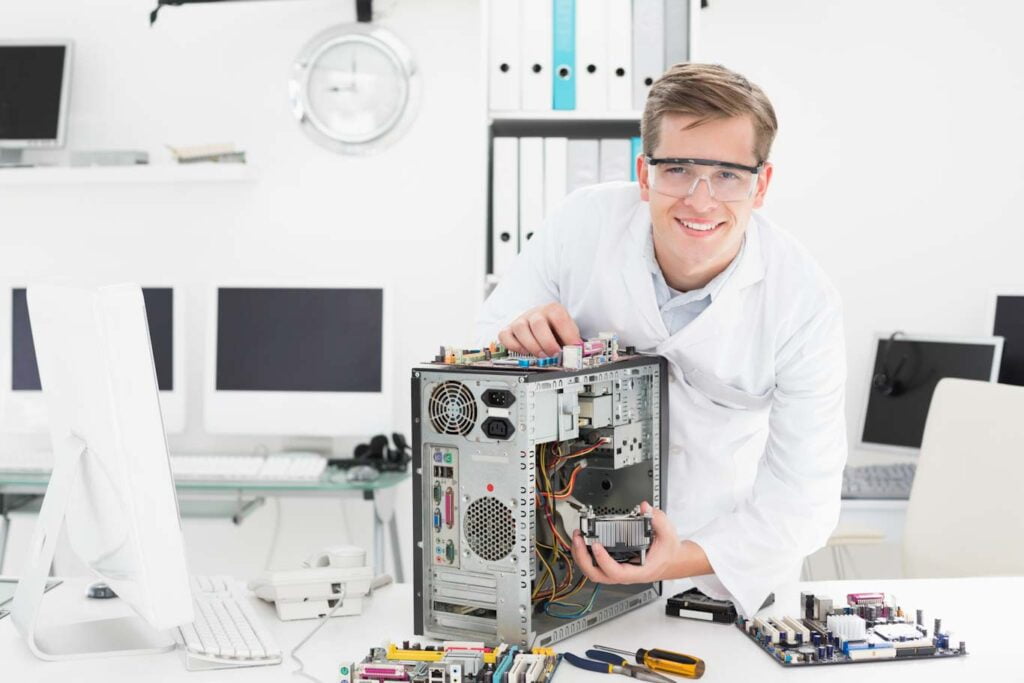 Median Salary: $119,650
Minimum Education requirement: Bachelor's Degree in Computer Engineering/ Electrical Engineering
The job of a computer hardware engineer is to research, develop, design, and test computers or tech-related hardware. As you are aware, we live in the digital era. That means the demand for computer hardware engineers is only expected to grow.
The rapid technological innovations mean that the software industry will require computer hardware engineers to help in the research and development of new hardware. They are also tasked with analyzing and testing existing equipment and upgrading them to meet the current standards.
This is a highly sought-after skill that pays handsomely well.
4. Curator
Median salary: $126,506
Minimum education requirement: Bachelor's Degree, preferably in Art, History, or Museum Studies
If you love history and are infatuated with the past, you can do well as a curator. It's among the high-paying, low-stress jobs that you will enjoy for the rest of your life. Curators have the important role of maintaining and restoring artifacts and collectibles to their former glory. Other tasks include cataloging, managing, and organizing exhibits in a museum or art gallery.
It's an interesting career that exposes you to loads of information about the history of the world as a whole. Imagine studying, analyzing, and identifying the age of an old skull, painting, or stone. Isn't it fascinating? Add to that the six-figure salary, and you're set for life.
5. Art Director
Median salary: $101,990
Minimum education requirement: Bachelor's Degree
An art director's job, unlike that of a curator, doesn't take place within a museum. Rather, it's a behind-the-scenes role in creative industries, like TV production, advertising, and magazine publishing. It's more engaging and requires a keen eye for art.
Art directors are the ones who make sure that everything you see on TV or in magazines is appealing to the eye. It's a profoundly rewarding yet the least stressful job that can give you six-figures.
6. Audiologist
Median salary: $85,000
Minimum education requirement: Doctoral/ Professional Degree in Audiology
It's a known fact that hearing loss increases as we age. That means the demand for audiologists is ever increasing. Audiologists are tasked with providing service in the diagnosis, treatment, and prevention of hearing, balance, and ear disorders. It's one of the best low-stress jobs that's projected to grow by 13 percent between 2019 and 2029, according to the U.S. Bureau of Labor and Statistics (BLS).
As an audiologist, you'll work mostly in healthcare facilities, such as hospitals, audiology clinics, and physician's offices. You can also work in health and personal care stores.
7. Freelance Photographer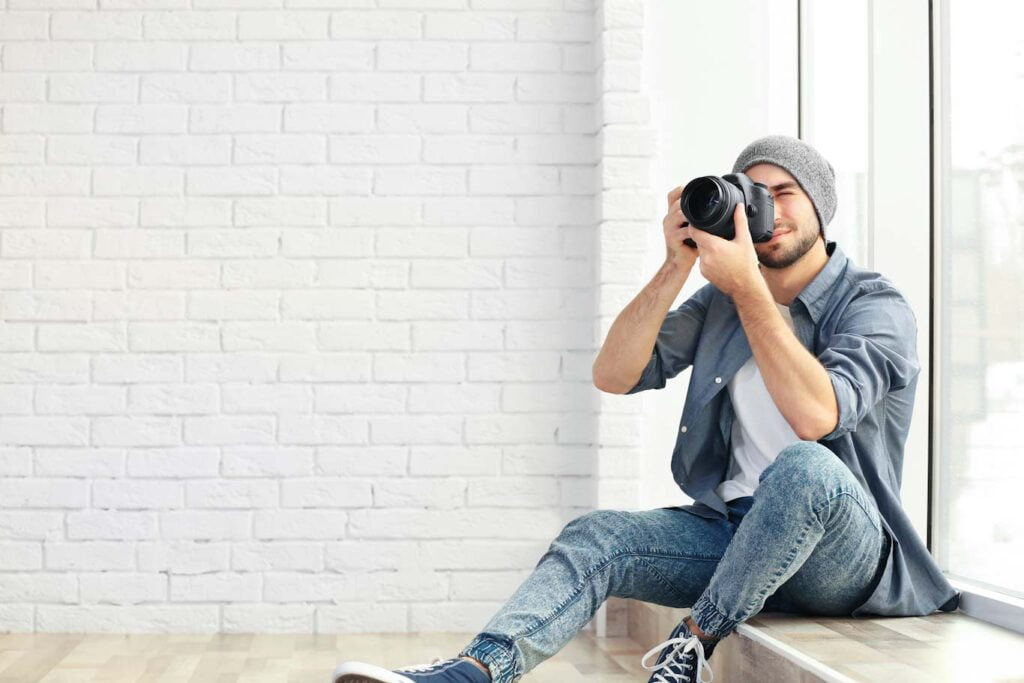 Median salary: $180,000
Minimum education requirement: Not necessary, but a Bachelor's Degree in Photography is available
Do you love nature? You can earn six figures taking pictures of beautiful scenery and wildlife. Freelance photography is one of the least stressful jobs and one of the most adventurous activities that you can pursue.
To be an accomplished freelance photographer, you have to be creative and bring out your artistic touch with nature and reality. Your task is to find unique places on earth, birds, animals, water bodies, and the likes, and convert them to high-quality images that you can sell.
Starting as a freelance photographer may not be easy due to the high cost of top-notch equipment and lots of traveling. However, once you get your feet on the ground, it can be a highly rewarding career.
8. Proofreaders
Median salary: $35,630
Minimum education requirement: Bachelor's Degree
As the number of blogs increases, the demand for content creation and copywriting is at an all-time high. The work of a proofreader is to identify and correct grammatical, typographical, and style errors in copies.
To be an accomplished proofreader, you need to have a keen eye for detail. Your proofreading skills may help a business save millions of dollars that would have been lost due to a small error.
9. Optometrists
Median salary: $115,250
Minimum education requirement: Doctoral or Professional Degree in Optometry
An optometrist diagnoses and treats visual problems. They also manage injuries, diseases, and disorders related to the eyes. Like hearing loss, visual impairment tends to be likely as we grow old. Considering that the aging population is ever-increasing, the demand for optometrists keep rising.
To qualify, one has to complete a four-year study on optometry. Most institutions require that you have a bachelor's degree before taking up such a program.
10. Genetic Counselor
Median salary: 74,120
Minimum education requirement: Master's Degree
Genetic counseling is a low-stress career that pays well. However, delivering results to families or individuals who exhibit genetic risks can sometimes feel stressful. The thing is, the world we live in is not perfect and due to genetic factors, we or our partners can develop genetic disorders that can put a lot of strain on relationships.
Genetic counselors are responsible for analyzing a person's genetic profile and informing them about the risks involved in having a certain illness or genetic defects on them and their offspring.
11. Web Developers
Median salary: $67,990
Minimum Education requirement: Two Year Associate Degree
With the surge of e-commerce, especially this year due to the COVID-19 pandemic, the demand for web developers has shot up tremendously. Businesses had to shift to online marketing to sell their products or services to clients.
The best part is that a web developer can work remotely, alone, or as part of a team. Among other tasks, web developers create and design web applications, write code, and embed media on new and existing webpages.
12. Actuary
Median salary: $102, 880
Minimum education requirements: Bachelor's Degree
If you enjoy working with numbers, you might be interested in becoming an actuary. Your primary role is to analyze statistics, identify similarities, make conclusions, and present your report. Using rigorous mathematical techniques, actuaries can evaluate the financial consequences of risk.
Actuaries can work in a variety of industries, including insurance firms, banks, and other financial consultancy firms. Analysts estimate the growth of up to 28 percent by 2028 in actuarial jobs.
13. Massage Therapist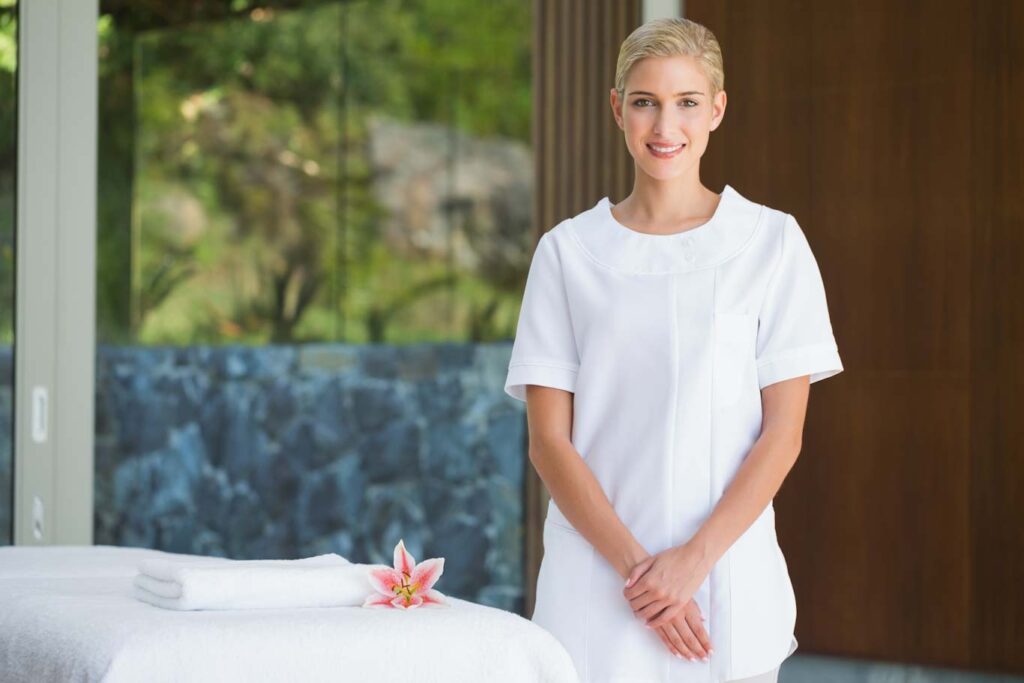 Median salary: $42,820
Minimum education requirement: post-secondary certificate and passing your state's exam
Another low-stress, high-paying job is that of a massage therapist. As a masseuse, your goal in life is to help people release tension from their muscles and get relief from pain. Massage therapists manipulate soft tissues to help the muscles relax.
Due to the serene environment of working within the walls of a spa, massage therapists enjoy a satisfying work-life balance, plus flexible working hours.
To be an accomplished masseuse, you need a good grasp of the physical properties of the human body. This way, you'll able to physically manipulate the inflamed joints and other postural ailments.
14. Technical Writer
Median salary: 75, 682
Minimum education requirement: Bachelor's Degree in Information Technology or Communications
If you find product research and development an exciting career, you can excel in technical writing. A technical writer, unlike other types of writers (content writers, copywriters, ghostwriters), doesn't necessarily need to come up with creative content or entertaining ideas. They have a product that needs instructions, a manual, or other corresponding pieces of literature. Their task is to find the clearest and most logical way to describe how the product works in the simplest of terms.
While technical writing can be a less stressful job that pays well, it requires some expertise in the field related to the specialized product. You also have to be good at research and stay up-to-date with the latest trends.
About Traqq
Working in a highly stressful environment that denies you a healthy work-life balance can be detrimental to your wellbeing. So, before settling for a specific career path or job, ask yourself if you have a passion for the job. Passion drives motivation, and motivation propels you to success.
Take time to decide the path you want to take, and when you do, stay on top of things with a project management system like Traqq. This time tracking software helps you make the best of your time as well as hit your goals and targets more efficiently. Whether you're paid per hour or project, the automatic time capture ensures accuracy when it comes to billable hours and payment processing.