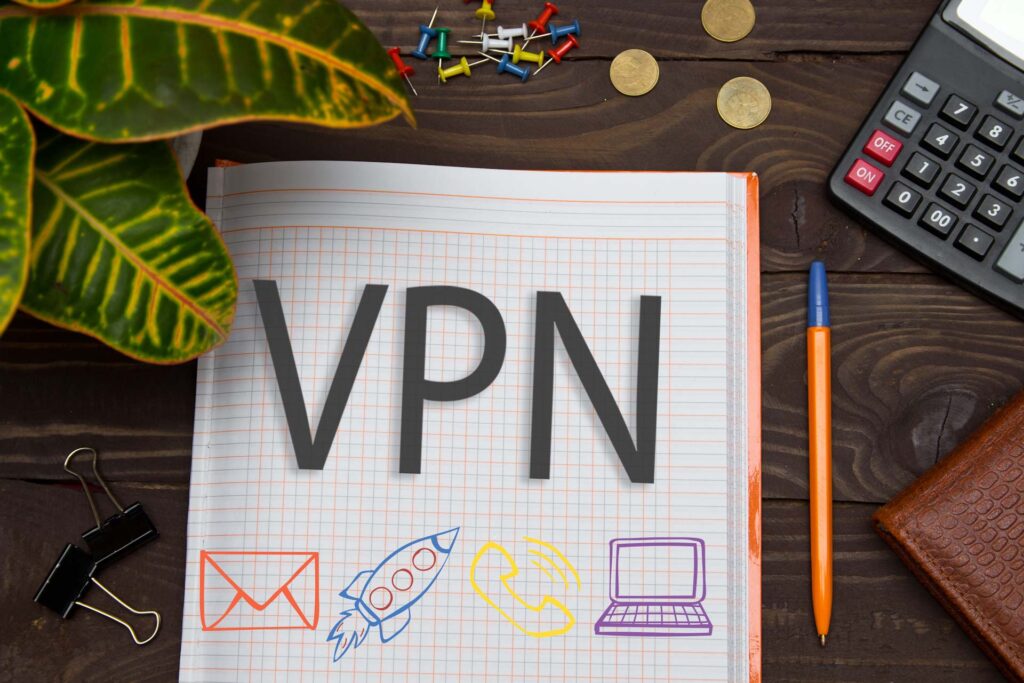 Did you know that you can find free VPN trials online and use the service with no credit card requirements? Yes, they exist, and as you may be aware, it is not easy to get an actual Virtual Private Network service that you can enjoy at absolutely no charge. Luckily, today we introduce to you a list of the best free trial VPNs that will keep you anonymous when you get online, without paying a cent.
While conducting our research, we discovered that most VPN trials are categorized into two:
Those that allow you to test their services (with limited features).
Those that offer money-back guarantee where you must make an initial payment. You can refund the fee after the trial period ends—no questions asked.
Why Do I Need a VPN?
In today's digital world, your online privacy is of paramount importance. As more people are now shifting to working remotely, people would want a secure connection that will shield their identity and location so that snoopers can't see their personal information. So, if you value privacy, a free VPN trial for 30 days is your best bet. It will keep trackers at bay and it will also help you stream geo-restricted TV shows. Among other things, a VPN helps to:
Prevent identify theft by hiding your IP address and cloaking your location
Encrypt your data, allowing you to carry out your online activities without fear of your sensitive information being intercepted by cyber criminals
Safeguard your privacy when using public Wi-Fi by preventing hackers from getting access to your data
Why Use a Free Trial VPN?
Not all VPNs are created equal, and you might end up paying for a service only to be disappointed. So, before settling for a product, it is important to understand the technical aspects such as encryption methods, DNS leak protection, and zero-logs policy, among others. However, you also need to get a feel of the user interface and test if the customer support is reliable. Aside from those, you may want to check out if the VPN provider offers additional services that might prove useful.
So, how do you achieve that? Well, of course, by using a VPN trial for 7 days.
Below, we've put together a list of VPNs you can try for free. Hopefully, you will find one that suits your online needs.
The Best VPN with Free Trial and No Credit Card Requirement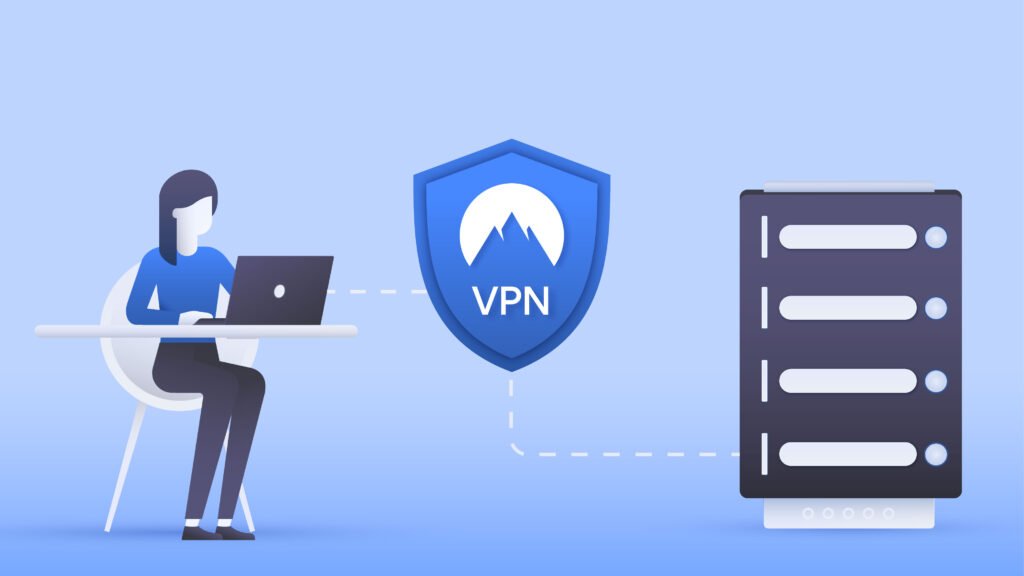 1. ProtonVPN (7-day free trial VPN)
ProtonVPN offers a 7-day free plan that includes features like medium connection speed, no ads, and zero-logs policy. However, the free trial supports only one device, and access is limited to only three countries. To access premium features like P2P file sharing, support for up to ten devices, and secure streaming, you have to upgrade to ProtonVPN Plus.
With its headquarters in Switzerland, the company operates under the strict Swiss privacy laws, which means it cannot be coerced to spy on its users. Currently, the premium plan has more than 1,000 servers in 51 countries and supports up to ten devices.
Top Features:
Supports up to ten devices with a single subscription
Offers a 30-day money-back guarantee
No logs policy
Strong data encryption
High-speed connection
DNS leak protection
Kill switch
Supports P2P file sharing
Multi-platform support
2. SaferVPN (Free VPN trial: 24 hours)
SaferVPN comes with two free trials. The first one is valid for one day while the second offer is available on iOS and is valid for three days. The best part is you don't need to provide your credit card details to qualify for the SaferVPN free trials.
As of this writing, SaferVPN has 1300+ servers in 50+ locations worldwide, and the company offers unlimited server switching. Your online security is also guaranteed with 256-bit encryption and a proactive Kill Switch. This VPN service boasts of unlimited high-speed network and 5-star rated customer support. Like other VPN providers, you also get a free VPN trial for 30 days if you opt to subscribe for one of their premium plans. If you're dissatisfied with the service after using it for a month, you can get your money back.
Top Features:
Compatible with all your devices, and on all platforms, including Windows, macOS, iOS, and Android
Fast browsing speeds
Data security
1300+ servers worldwide
24/7 customer support
30-day money-back guarantee
3. CyberGhost VPN (Free VPN trial: 24 hours)
What sets CyberGhost VPN apart is their 45-day money-back guarantee. However, this offer is only available if you opt for longer subscription terms starting from six months. That aside, its apps are easy to install and setup, regardless of whether you are using Windows, Linux, macOS, iOS, Android, or routers.
With CyberGhost VPN, you don't have to worry about your IPs or timestamps being recorded since it doesn't store any activity logs. The free trial comes with two options: desktop users get one-day validity, and mobile users get a seven-day trial period. After that, you can choose to upgrade or look for other options if you don't like their services.
Either way, you don't need to use your credit card to sign up for the free trials. The one-month plan, offered at $12.99 per month has a 14-day money-back guarantee, while the 6-month and 12-month plans are backed by a 45-day money-back guarantee. Currently, the one-year deal earns you an extra six months at an all-time low price of $3.29 per month.
All the plans allow you to connect up to seven devices simultaneously with 24/7 live customer support.
Top Features:
Compatible with every major device, including Android smart TVs, Fire Stick, Android devices, iOS devices, MacBook, and Windows PCs
6200+ servers worldwide
Easy to use apps
DNS leak protection
Supports P2P torrenting
No logs policy
Secure connections
4. Avast SecureLine VPN (Free VPN trial: 7 days)
You might have heard of or even used Avast antivirus. What you might not know is that the company also offers a reliable VPN service that's available to try for seven days. You can start your 7-day free trial without a credit card, and if you like what they offer, you can upgrade to their 1-year, 2-year, or 3-year plan. The prices differ depending on the number of devices.
The company promises to offer you complete online freedom from hackers and trackers who send you targeted ads. The free trial allows you to test all their features, including trying all of the 100+ servers in more than 30 countries.
Top Features:
Compatible with all Windows OS, including Windows 10, and also Mac, Android, and iOS
Secure connection
No logging
Bank-grade 246-bit advanced encryption standard (AES)
DNS leak protection
Peer-to-peer support
Prices are different depending on your region
5. AVG Secure VPN (Free VPN trial: 7 days)
AVG Secure VPN allows free trial for one device for 7 days – without a credit card. With military-grade encryption and offering up to 50 streaming locations to choose from, you can trust AVG Secure VPN to unblock restricted content anywhere around the globe.
The service supports up to five devices at the same time in all their premium plans, and you can cancel at any time and get your money back after 30 days—no questions asked. The VPN service is available for Windows, Mac, and iOS, and the installation and setup process is hassle-free and fast.
Top Features:
Multiple-platform support
Allows connection of up to 5 devices
Strong encryption
Doesn't require a credit card
30-day money-back guarantee
Price range is $4.99 for one year and $3.99 for the two and three-year deal
Free Trial VPNs with Credit Card Requirements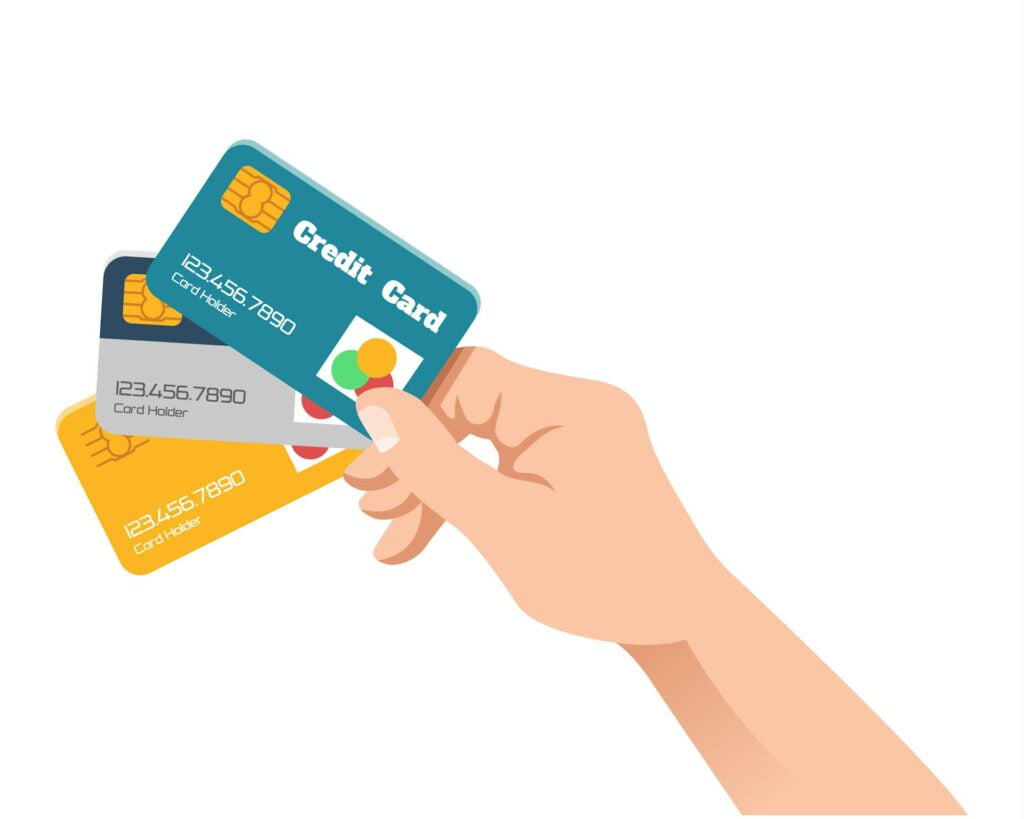 6. NordVPN (Free VPN trial: 7 days)
There is a reason why NordVPN is the biggest name in the business. Perhaps, it's because of their expansive global reach with over 5,000 servers in more than 60 countries or their super-fast speeds for streaming limitless amount of content.
It is a true free trial VPN that gives you full access to premium features with their 7-day trial offer. But to qualify, you have to provide your credit card details. This means you must remember to cancel before the maturity date unless you decide to continue using their services.
NordVPN also supports up to six simultaneous connections with one account, and their services can be quite affordable, especially if you opt for a longer commitment. For instance, their one-month plan costs $11.95, while the 3-year plan only costs $3.49 per month.
According to user reviews, one can tailor the service to suit their needs – from data security to P2P file sharing to gaming. What's more, NordVPN protects all your devices whether you use Windows, macOS, or Linux, and even apps for Android, Android TV, and iOS.
More importantly, NordVPN has a strict no-logs policy, which means that they don't track, collect, or share your data.
Top Features:
Compatible with multiple devices and operating systems
Fast connection speed ensures uninterrupted streaming
No-logs VPN
User-friendly interface
24/7 customer support
VPN trial for 7 days
30-day money-back guarantee
7. PrivateVPN (VPN trial: 7 days)
PrivateVPN prides itself on guaranteed online safety using military-grade 2048-bit encryption and maximum streaming speeds. The lightning speeds allow you to stream high-quality videos without buffering. If you love torrenting, PrivateVPN allows you to do so anonymously, safe from the prying eyes of your Internet service provider.
The PrivateVPN free trial is valid for 7 days, but with one condition – you need to contact their customer support and get a gift code. If you still need more time to explore their features, you can take advantage of the 30-day money-back guarantee to get a clear picture of how it works.
They offer a one-month, 3-month, and 13-month plan, charged at $8.10 per month, $5.03 per month, and $3.83 per month, respectively, all with similar features.
Top Features:
Compatible with multiple devices and all OS platforms
Fast servers in 60 countries
Unlimited bandwidth
Up to six simultaneous connections
Kill switch feature
P2P support
Strong data encryption
30-day money-back guarantee
8. ExpessVPN (VPN trial: 7 days)
If you like streaming, ExpressVPN gives you access to a vast collection of top streaming services, including Amazon Prime Video, Hulu, iPlayer, ESPN, HBO, Netflix, and plenty more. If you're into sports, you can enjoy reliable connection speeds while watching your favorite games on live TV from abroad. Like NordVPN, ExpressVPN allows you to access its services on all your devices, on a single subscription. According to their site, they offer unlimited speeds and cover 160 locations in more than 90 countries.
The provider offers some of the best security features on the market like military-grade encryption, making it safe to connect to a public Wi-Fi. You will also be pleased to know that you will not find any data leaks thanks to the automatic kill switch that keeps your sensitive data from being exposed. The company also enforces the no-logging policy, which means that they do not store your usage data.
However, ExpessVPN doesn't offer a true free trial since you have to pay for the 30-day trial, which requires that you use your credit card.
Top Features:
Compatible with multiple devices and operating systems
Over 3,000 services in 94 countries
Military-grade encryption ensures top security
Bypasses government-restricted content even in countries with tough censorship like China
Offers a 30-day money-back guarantee
Blazing connection speeds
9. Surfshark (VPN trial: 7 days)
With 1700+ servers in 63 countries, Surfshark VPN offers one of the best deals in town. With just a single subscription, you can connect unlimited devices, regardless of the platform. You get a feature-packed deal that includes 15 Netflix libraries, ad blocker, kill switch, and customer support with live chat.
You can get your hands on all these features, and more for only $1.99 per month (billed every 24 months). After the 7-day trial period, you can upgrade for the premium service, which is refundable within 30 days, if you wish to cancel for any reason.
Top Features:
Compatible with macOS, Windows, Linux, Android, Fire TV, and extensions for Chrome and Firefox
No data limit
Zero logs policy
Unlimited number of devices
More than 1700 servers in over 60 countries
10. Private Internet Access (VPN trial: 30-day money-back guarantee)
With Private Internet Access, you get 30 days to try out all the features. If you don't like what you see, you can claim your money back via their no-risk 30-day money-back guarantee. This means that you actually have to select and purchase a subscription plan before you get the chance to test their services.
The VPN supports all major platforms, including extensions for Chrome, Firefox, and Opera. The company has more than 2600 servers in 47 countries dedicated to giving you total online freedom.
Top Features:
Compatible with multiple platforms and devices
Supports P2P torrenting
Unlimited bandwidth
Ad blocking – blocks trackers, malware, and ads.
Supports multiple VPN Gateways
No logging
Free VPN Trial Vs. Money-Back Guarantee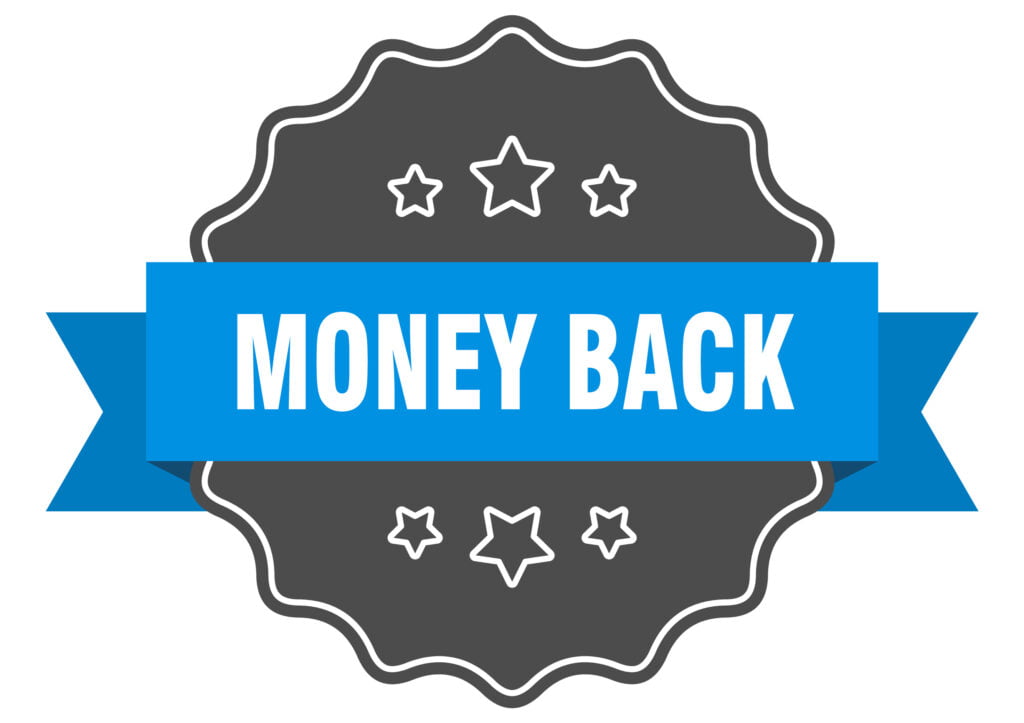 As you can see, not all VPN trials are completely free. Some use that term to mean the risk-free money-back guarantee that usually requires you to provide your credit card details. This means that, if by the end of the trial period you don't cancel your subscription, your account will be billed automatically.
If you just want to test the best free trial VPN without commitment, you can choose one from our list above. However, some of the features may be limited. So, to fully enjoy all the services of premium plans, we recommend you consider subscribing to one of their plans. After all, you can cancel anytime and get your refund as stipulated in their money-back guarantee policy.
Use the free period to test the effectiveness and reliability of the VPN. For instance, be sure to perform a leak test to check whether your real IP address is being leaked. Additionally, try to access blocked services and torrenting sites to see if you can get through.
The Bottom Line
In this modern age, where everything is going digital, you need to invest in VPN services to safeguard your online privacy. Since remote work is the way to go, hackers can take advantage and intercept sensitive data, which they can use to blackmail you or sell it on the dark web. VPNs offer the best solution, but to make an informed decision, it is crucial to take advantage of free trials so that you can select a service that suits you most.
As a remote worker, you'll need all the tools necessary for maximizing your security and productivity. So, aside from having a reliable VPN, you should also make project management convenient by using a time tracking app like Traqq. Offering unlimited features dedicated to improving your productivity, Traqq automates task tracking so that you can focus more on your work.
Apart from managing your time and recording a detailed report of your activity levels, the app makes payment processing and billing a breeze. With the software, no single minute goes unrecorded, making invoicing seamless and accurate. Combined with a VPN of your choice, you can be guaranteed of fast and safe payments.