11 Best – "FREE" Putlocker Alternatives to Watch Movies (2020)
Before it shut down, Putlocker was a haven for movie fans looking for free streaming content. It was even listed as the top 150 most visited sites in the U.S. and the top 250 globally. Putlocker free movies became so popular that it recorded millions of visitors every day.
However, the streaming site was eventually shut down after many copyright owners filed complaints. It is now one of the hundreds of streaming and torrenting websites that have been blocked in the United Kingdom for piracy. This move left many viewers who relied on Putlocker in the dark, not knowing where to turn to.
While you may still find dozens of mirror websites that use the Putlocker name, it is not easy to find reliable streaming sites that offer you relevant and updated content.
If you are stuck and looking for Putlocker alternative sites, then we've got you covered.
A Brief Putlocker Movies Review
Founded in 2011, Putlocker quickly attracted thousands of visitors per day due its vast library of movies and TV series hosted by numerous third-party content providers. Around January 2012, Megaupload, a popular streaming site that had a huge following (150 million registered users), was seized and shut down.
Fans quickly turned to Putlocker, making it one of the most visited streaming websites in the world. However, things didn't last long, and in 2016, the UK High Court blocked the website from operating in the UK.
Since then, various proxy websites bearing the Putlocker name have been activated, but most of them ended up being shut down. In some instances, users reported being redirected to scamming sites while using one of the Putlocker mirror websites.
Important note: Although these websites offer free streaming content, most of them are traps set by cyber criminals whose intentions are to steal your sensitive data and money. Therefore, we highly recommend that you use a reliable VPN service to shield your data from online attackers. Most providers offer free VPN trials so that you can test the waters and see exactly what kind of protection you will be getting.
So, without further ado, here are 11 best Putlocker alternatives to try this weekend.
1. Popcornflix (No sign up required)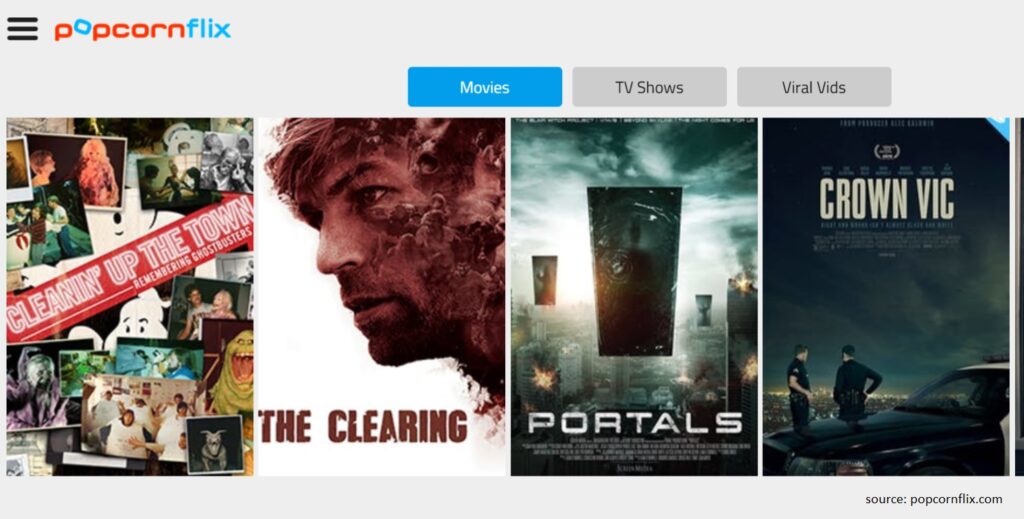 If you are just looking for a streaming site that specializes in movies, Popcornflix is the one to go for. You don't need to create an account to use this site. All you have to is visit the link and select what you want to watch – it is that simple.
From the homepage, you can choose movies according to the year or genre. However, be ready to be bombarded by ads while streaming movies. According to the site, you can stream movies without ads if you sign up for an account.
Another annoyance that you can expect are the constant web redirects, which take you to suspicious sites that are not secure. This happens when you click anywhere on their page.
Other than that, the interface is straightforward, and you simply need to select a movie and click "Watch" or "Download" if you want to save the file to watch later. Plus, the site has been optimized for those who want to catch their favorite movies on the go, via their mobile phones or tablets.
2. 123Movies (No sign up require)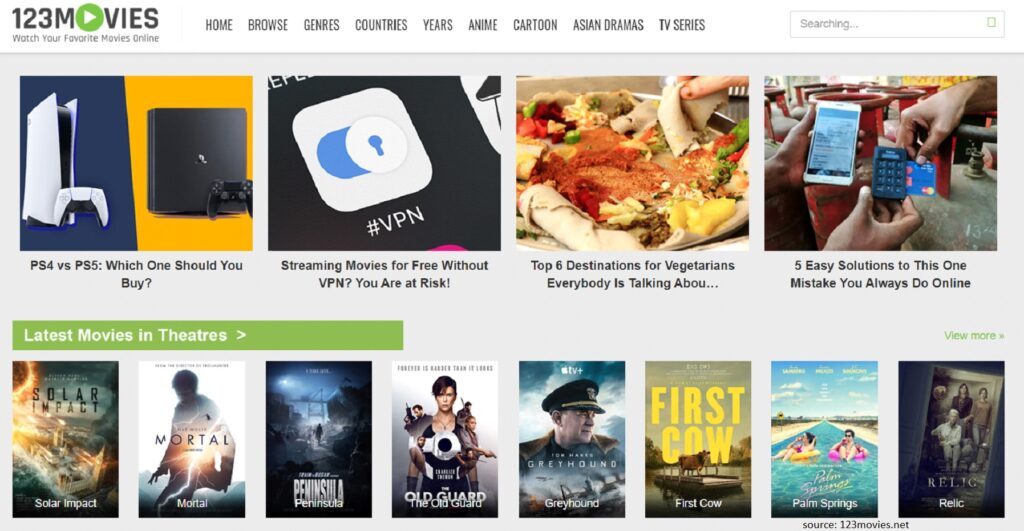 123Movies has one of the largest movies and TV shows libraries online. The interface is easy to navigate, and finding the latest TV series or movies is quick. You sort content using the following categories:
⦁ Latest movies in theaters
⦁ Recently added movies
⦁ Recently added TV series
⦁ Recently added anime
⦁ Recently added cartoon movies
⦁ Recently added Asian dramas
You can also choose the movie genre you want or the year the movie was released, which dates back as early as 1938. This makes it a great option for those who love classics.
If you don't know which movie to watch, the "Browse" function lets you choose 'New released', Cinema movies', or 'Recently added'.
What's most annoying about the site is the constant redirects every time you click anywhere on their webpage. Otherwise, the vast library is what makes it one of the best alternative sites to Putlocker.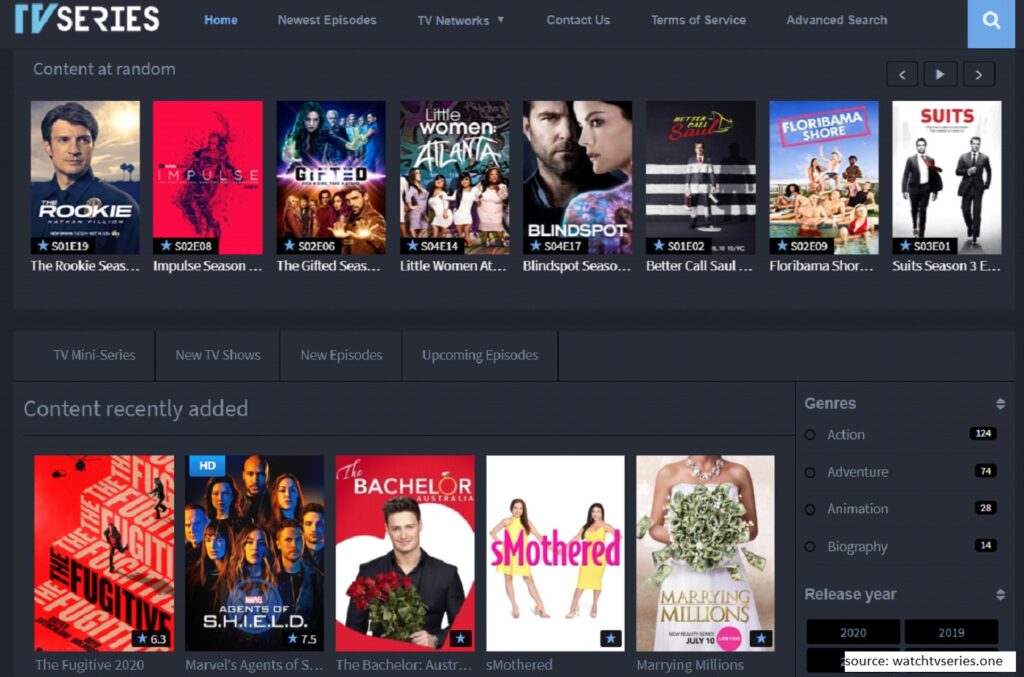 As you can tell from the title, this website is for those looking for TV shows. You will find plenty of TV series here, including all-time favorites like Game of Thrones and The Bachelor. Once you select your favorite TV show, you can choose from the several links that are provided – at least one of them will work perfectly.
Just like most free streaming sites, you can expect your shows to be interrupted by several ads. What we liked most about Watch TV Series is how they categorized TV shows according to TV networks, new episodes, upcoming episodes, and new TV shows.
This means that you can see when the next episode of your favorite TV show will be released. You will also stay up to date on all upcoming TV shows.
If you want to find a specific TV series, the 'Advanced Search' feature lets you filter your search by genre and release year.
4. AZMovies (No sign up required)

AZMovies is another great Putlocker alternative for movie lovers. It doesn't require registration, and to stream a movie, you simply need to click on its link to load it. The interface seems a bit cluttered, but that doesn't make it hard to navigate through the platform. And you won't struggle to find a movie to watch, thanks to the intuitive 'Search' function.
The movies are in HD, plus you can easily turn the subtitles on and off. You can select movies from as early as 1948 from more than a dozen genres. To quickly find what's trending, use the 'Featured' function to browse new movie releases.
While AZMovies is best for movies, you can also find TV shows using the NOXX link available on their page.
5. Vumoo (No sign up required)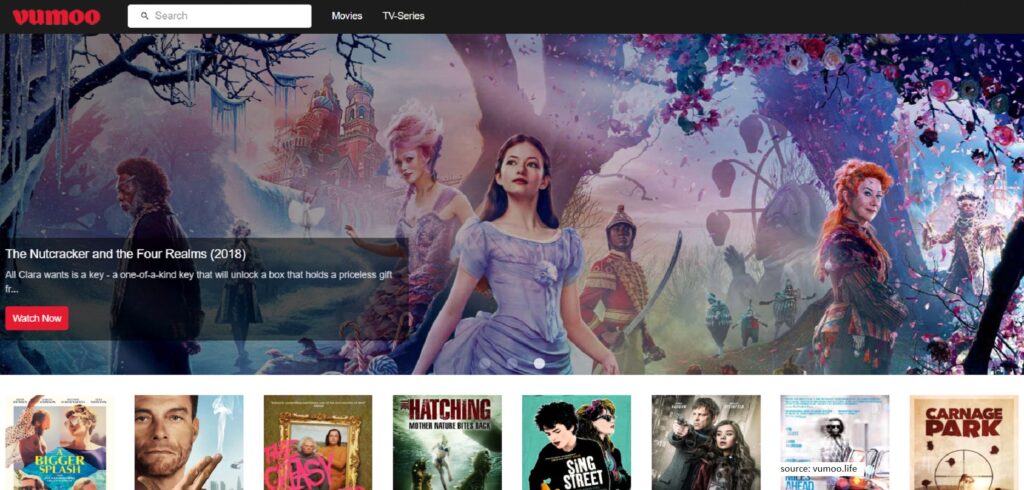 If you find the popup ads irritating, Vumoo is the solution. The ads are very few, and the interface is quite clean, with only two categories: 'Movies' and 'TV-Series'. This means you won't need to struggle to find something interesting.
Plus, you can always use the 'Search' function, which displays what you are looking for as soon as you start typing.
6. FMovies (No sign up required)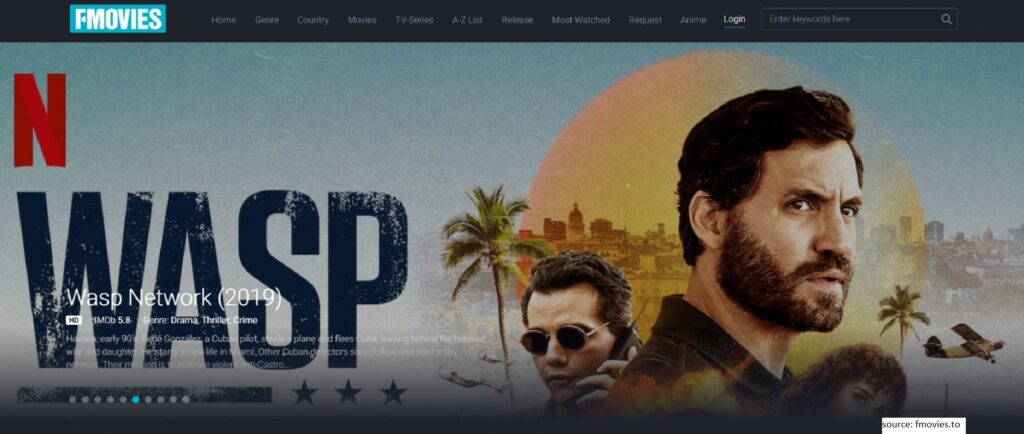 FMovies has loads of movies and TV shows, which are categorized according to country, genre, release year, and most-watched. Alternatively, you can use the A-Z List to quickly browse through the expansive library.
The interface is well outlined, and it even offers recommendations to make your selection easy. You can choose from their 'Recommended' or 'Trending' list, or you can check out the 'Latest movies' and the 'Latest TV series' list for new content.
One downside about FMovies is the irritating popup ads and redirects that keep interrupting your viewing.
7. SolarMovie (No sign up required)

Another reliable Putlocker alternative is SolarMovie, which features a clean and user-friendly interface. We especially liked the search function, which returned accurate results every time. The platform is great for streaming TV shows and movies – and content is added as soon as it is available.
You can even filter movies and series according to specific countries. You'll also love the 'Top IMDb' function, which will let you see the latest, most viewed, most favorite, and most rated movies and TV shows on IMDb. Under this category, the search filter lets you narrow down your search according to the genre, film type, release year, and even country.
8. Los Movies (Sign up required)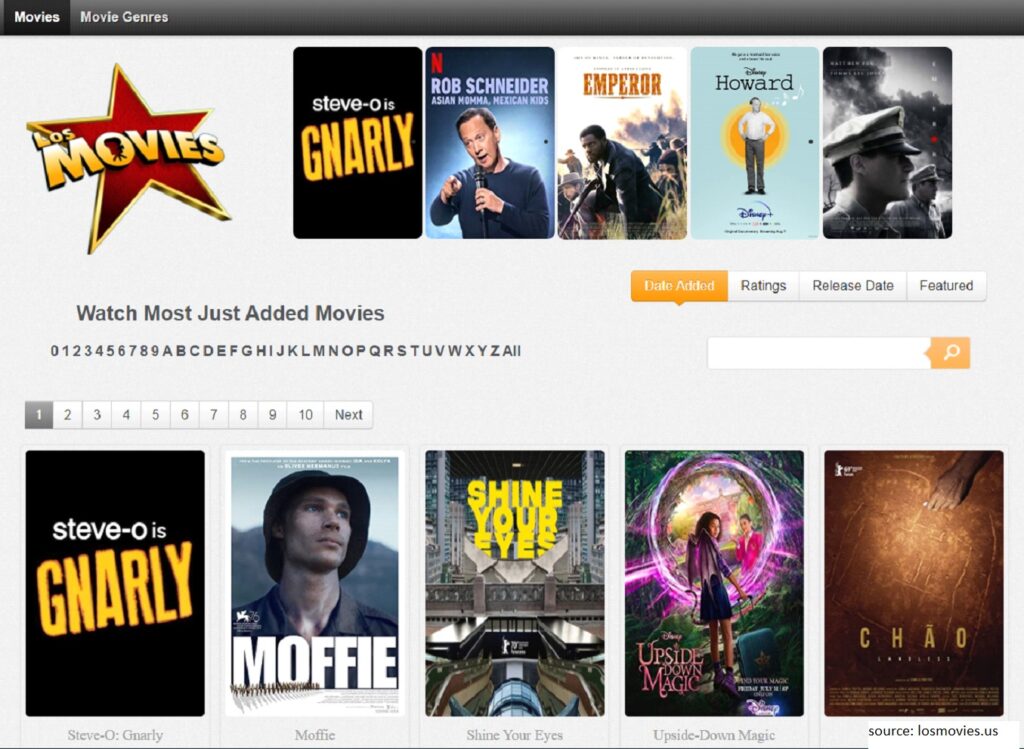 Are you looking for hard-to-find cult movies or Hollywood blockbusters? Los Movies has it all. However, you must register for a free account to start streaming movies for free. The layout looks simple, and you can sort the content using one of the four categories, namely:
⦁ Date Added
⦁ Ratings
⦁ Release Date
⦁ Featured
Alternatively, you can filter the movies according to the genre, or you can narrow down your search using the search function or the A-Z list.
Los Movies is best for streaming movies, and you will have to look elsewhere for TV shows.
9. Primewire (No sign up required)

We like how Primewire has organized its content. When you hover your mouse cursor over a TV show or movie, you get a preview about the movie, including the IMDb rating. The site allows you to download or stream content in HD.
Primewire has grouped content neatly, and you can filter TV shows and movies according to country, genre, release year, and last added. When you don't have something in mind, you can tap into what's trending on IMDb by clicking the 'Top IMDb' link.
To see the most-watched content on Primewire, use the 'Top Watched' link and you will find countless options.
10. YesMovies (No sign up required)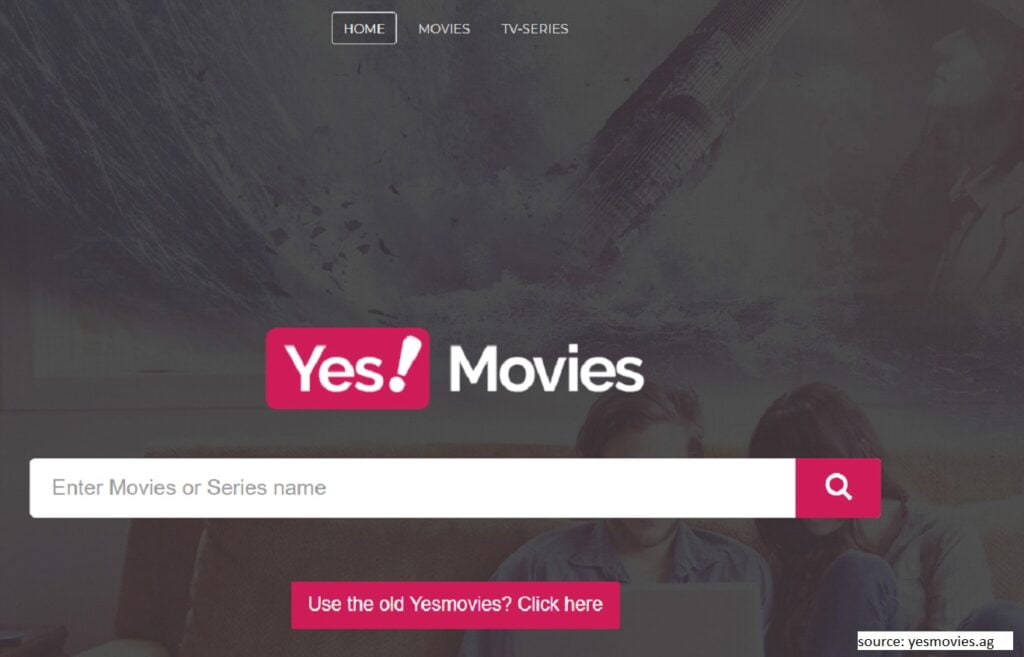 YesMovies is a well-known Putlocker alternative for movie fans. The site is great for free online streaming of documentaries, TV shows, and movies. It also has a mobile app for those who want to watch on the go.
The site is completely free, and you don't need to register for an account to enjoy the content. You can find the latest TV shows and movies, sorted by genre, country, or top IMDb. The homepage is customized with a search box, but you can switch to a browsing view by clicking the "Use the old Yesmovies? Click here" link.
11. GoMovies (No sign up required)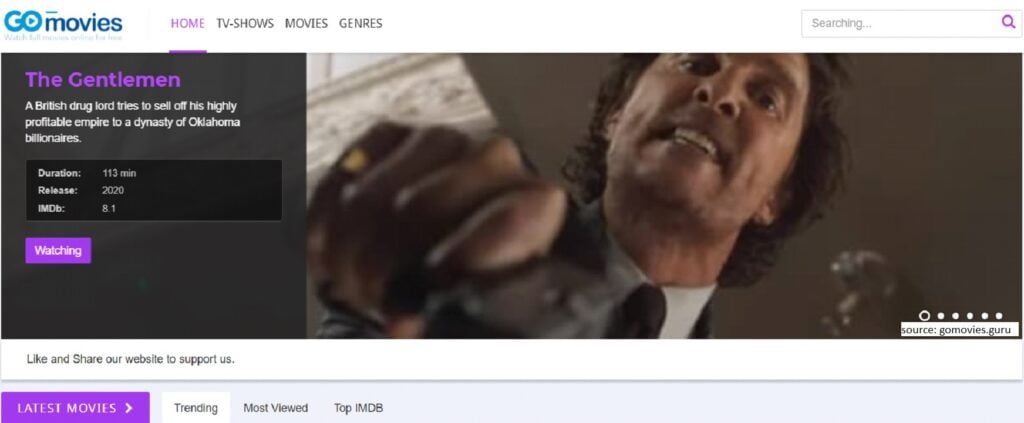 GoMovies brings you the latest collection of movies, all in HD. The trending and newly released movies are displayed on top of the page or you can switch to the most viewed or top IMDb list by selecting one of the options under "Latest movies".
At GoMovies, it's not all about movies. They also have a nice collection of series, including the latest. The video quality is also HD, making each episode even more fun to watch. If you like to watch episodes as soon as they are released, you can browse the latest episode at the bottom of the page.
You can stream everything in HD or download files to watch later. GoMovies has a vast collection of streaming content, and you will seldom lack something to keep you busy.
Conclusion
So, with these 11 free Putlocker alternative sites, you have an idea where to stream your favorite TV shows or movies during your free time. However, how do you manage your time so that you can enjoy streaming videos without the guilt of leaving projects pending?
We have the solution: Traqq. This is a time tracking app that enables you to conveniently manage your working hours. What's great about this tool is that it allows you to focus on what is important so that you get most of your work done on time. What's more, if you are the forgetful type, Traqq has the Smart Alerts feature that reminds you to turn on the tracker. This way, you are guaranteed that every single minute is accounted for.
You can even use Traqq to monitor how long you spend on the streaming websites so that you can tell whether you take too long on these sites to the extent that it affects your productivity. This way, you can plan your day successfully and balance your time properly.
More importantly, Traqq lets you pause the tracker when it is time to take your coffee or lunch break. You can easily resume where you left off when you are ready to continue working.